Resources for Juniors & Seniors on Preparing for College: Taking the Next Step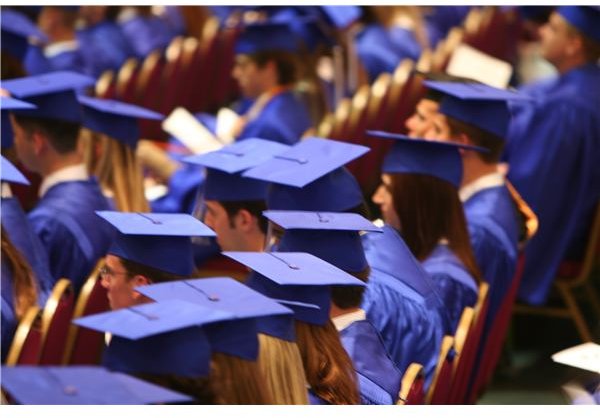 So you've completed high school. You may have even got good grades. You've learned how to effectively communicate, critically analyze, and produce praiseworthy projects. Now you're ready for the next step after high school, right? Well, maybe not…
The process of getting into college seems to get more complex each year, as more and more students realize that they need higher education to reach their goals. You will likely need assistance in figuring out how to apply for college, research schools, and take admissions tests. And while you probably have some knowledge in this area already it helps to know what items you have to do first on your journey.
Use the following resources can familiarize yourself with current college application procedures. From writing the perfect college essay to finding scholarships, the info is all here. In the process of learning these elements you will develop new skills that you can use as your first year of college begins. So take a look!
Creating a Great Personal Statement
The personal statement is a great way to express exactly what you want to say about yourself; unfortunately, many statements read more like resumes than engaging narratives. Learn how to get the attention of admissions boards (in a positive way!).
Avoiding College Essay Pitfalls
Even high-achieving seniors can throw off their college applications by producing poor essays. Create quality college essays by avoiding common pitfalls; including procrastination and rushing the essay.
Okay, so you've finished the first few drafts of your essay, what now? Before you submit, revise and proofread with these suggestions. This article may also be helpful for those acting as reviewers for students' essays.
Creating a High School Resume for College Admission
Some colleges want to know more about potential students than an application, test scores and essay can show. They may require a high school resume. Chances are this is the first time you've been asked to produce this kind of writing before, so use this article for guidelines. It includes a description of what a high school resume is, the elements it should include, and examples of completed high school resumes.
Stay on Track in your Junior Year

It's never too early to begin thinking of college. Even in your junior year, you should be thinking about senior year courses, financial aid for college, and placement tests like the ACT and SAT. Use this list of resources to prepare without feeling overwhelmed.
Which test is right for you, the SAT or the ACT? Learn the differences between the tests, and what type of content is focused on in each. You'll gain a better idea of what to prepare for. (Of course, students should research individual college requirements, too!)
Preparing for Success on the SAT
The SAT tests you on the knowledge you've learned in High School. There are several effective methods to prepare for this, including study guides, classes and more. Learn more about what's on the test in order to better study for it.
The SAT and ACT are not the only college admissions tests out there. ESL students may need to take the TOEFL (Test of English as a Foreign Language), to show colleges that they have the English skills they need to keep up with their professors. This article can help you learn what you will be tested on, and how to study for such a test.
Getting the Most out of College Fairs
College fairs are a great way for upperclassmen to research schools and learn about which ones will work well for them. Don't just walk in with a pen and pencil; it pays to have a plan. Make the most out of this unique opportunity with the advice in this article.
Is Dual Enrollment Right for Me?

Some students can get ready for college through enrolling in a junior college while still in high school. This prepares them for college life while also allowing them to earn credits before they begin college in earnest. Get help deciding if dual enrollment is right for you, and then learn how to succeed in your choice.
Finding Need-based and Non-Need-Based Financial Aid
For many students and their families, college seems like an impossible dream; even with high grades and a desire to learn, the price tag of college can keep deserving students out. You can conquer this hurdle by searching for scholarships. The article helps readers differentiate between need-based and non-need-based scholarships, then shows searchers where to look.
When considering college, juniors have more to think about more than grades and college applications. This is also the first big investment you will be making, most likely with the help of your parents. Scholarships can provide the opportunity for you to go the college of your dreams.
Final Thoughts
Even with all the help and resources in the world, the person responsible for applying and getting into college is you! Be smart and take advantage of any help you can. The resources in this guide should help. Good luck and have a great year!
References