A Guide to the College Admission Process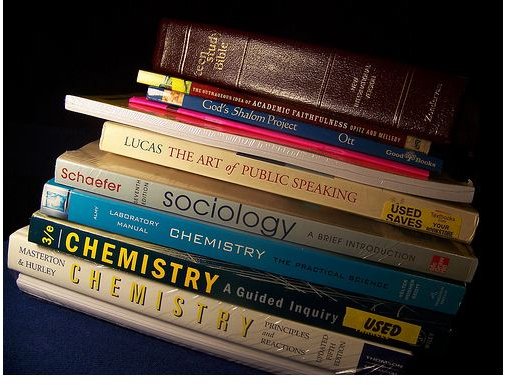 College Bound
Students will spend a great portion of their last two years of high school panicking and worrying over their academic future. These students' concerns are usually right on point and often they are entering into uncharted territory. Larger numbers of high school graduates are going to college and many are unprepared or unfamiliar with the admissions process. Students need to approach the admission process in the same manner as they would any large project in high school. Research is the best tool to use to organize your applications and better understand the requirements.
The entire process can appear to be daunting but with proper scheduling and research the student can actually create a learning experience from the endeavor. The primary issues that confront students are generally the same. What tests are needed for admission? Where am I going to find the money to pay for textbooks and tuition? What university should I attend? Below are some informative articles that will help you to find the answers to your questions and put your mind at ease.
The Basic Process
The first step is to understand what you are approaching and how to deal with it. The primary decision is an understanding of the application procedure. You cannot simply walk into a university and start attending. Your first contact will be the application for admission. It is a general application that contains your high school transcripts and your test scores as well as extra-curricular activities. These items will be reviewed by an admissions expert and you will receive notification of your acceptance by mail.
Essays
One of the items that certain colleges and universities use is the entrance essay. These are normally essays written by the student describing why they want to attend the school and what the student's goals are for the future. Many students write these letters and leave out important information or do not proofread the essay and send it off with errors. Remember that this is the first contact you have with the school and first impressions are very important in such a competitive process.
Filling Out the FAFSA
The other important document that students often either fill out too late or make mistakes on is the Free Application for Federal Student Aid. This document is commonly called the FAFSA. It is an account of the student and his families earnings. It is important since it will determine what type of financial aid you are eligible for. This document needs to be returned prior to the deadline and needs to be checked several times before submission. One mistake on this document can change your eligibility for aid.
Paying for College
Students also need to prepare for inevitable financial issues. It does not matter how secure financially you may feel it never hurts to have a safety net or extra cash at hand. Simple issues such as a late payment of your FAFSA or an error in your bank account can cause extra unwanted stress. There are some optional ways to earn cash or find additional or supplemental grants to help during these tough times. This is a list of a few helpful methods to help pay for college.
Understanding Deadlines and Requirements
Another important aspect of the admission process is an understanding of the deadlines and requirements. Deadlines are important because missing one can cause the entire activity to derail. You need to know when a particular document, test score or financial aid request needs to be in the admissions department. Another overlooked aspect of the college admission process is a school's specific academic requirements. Make sure you check with the school you wish to attend for prerequisite courses or certain requirements for particular courses. This is particularly true if you are applying to graduate school.
Understanding the Value Of Tests
This is important for undergraduate admission as well as admission to graduate school. The tests are required by most schools and certain specialized tests are required for graduate programs. Make sure that you are taking the correct test for the school you wish to attend. The information for requirements is usually available at the admissions department or graduate school office.
Enjoy the Ride
This seems like an eternal journey but with a little help and organization it can become a less stressful venture. Just remember each aspect of the process is important and you need to take great care when you are filling out paper work or writing essays. Allow yourself a certain amount of time each week to evaluate where you are in the process to make sure that you stay on top of it.
References