A Guide to the Nation's Top Colleges for an Undergraduate Degree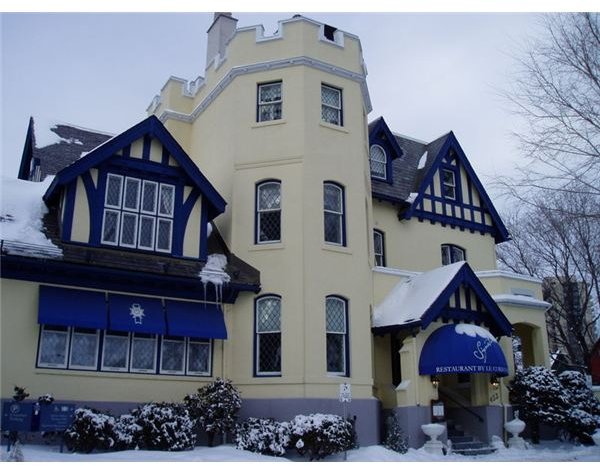 Fashion, Interior Design and Culinary Arts
An education in the field of the arts goes beyond book learning. It thrives on hands-on practice opportunities, peer criticism and the nurturing oversight offered by instructors who are top-rated in their fields. Fashion degrees prepare students for employment with prestigious designing houses. At the same time, they allow graduates to branch out into fashion drawing, textile development and of course merchandising.
Making the leap from wearable fashion to home decorating is a small one. An eye for color and texture is still a basic requirement, but it is here that industry insiders must prepare the enrolled learner for working with designers. On the flipside, the photography student faces the possibility of working primarily as a freelancer or studio artist, in which case it is imperative to know all aspects of equipment care, printing and darkroom manipulation.
Culinary arts are sometimes not listed with visual expressions of art, yet this is a serious oversight. Much more than the basic meal preparation, culinary arts colleges prepare graduates to become the avant-garde of the gastronomic profession. Appealing to all the senses, artistic merit transcends merely visual appeal. Choosing a college wisely can – potentially – make the difference between working for a restaurant and blazing the trail in an entrepreneurial endeavor.
Technical Skills and Trades
A four-year degree in a technical discipline demands the presence of state-of-the-art equipment. Instructors must be on the cutting edge of the discipline, know the direction their respective fields are taking and also possess the ability to teach in the classroom environment. Of course, there are times when the classroom is not inside a brick and mortar classroom.
For example, training to be an Air Force pilot takes place in the classroom as much as it does in the cockpit of a plane. Automotive engineering programs must offer hands-on opportunities for exploring electrical and mechanical aspects of the machines. Another technical field, which has been the subject of hit television series, is crime scene investigation. Even as a lot of the science can be duplicated in a top college laboratory, there will be occasions when only field trips provide adequate instruction for a future forensic photographer or entomologist. Hand in hand with the training is a criminal justice education, which calls for access to penal institutions. Scientific majors, too, call for top technical access to current machinery, latest scientific methods and teachers who are well versed in both. Examples include the fields of astronomy, meteorology, physics and earth sciences.
The quintessential technical college prepares students for employment in the computer science industry. Being a many-splintered field, these colleges highlight specialization as opposed to broad instruction. Top colleges offer preparation for a post-graduate path that helps a student chart an academic course for a four-year degree and subsequent training at an affiliated school.
Physical, Mental and Veterinary Health
Entering the field of health care is impossible without a solid education in the desired discipline. Nursing programs, obstetrical coursework and sports psychology specialization are just some of the highlighted opportunities for learning emphasis. Dealing with patients who suffer from chemical dependencies takes a finely-tuned understanding of psychology, social welfare and substance abuse. Students who instead venture into the field of physical therapy must be up to date on the latest exercise sciences.
Of special note are the programs that prepare learners to maintain the health of companion- or working animals. Learning outcomes highlight veterinary technology as much as they underscore raw science and surgical nursing. Students may find that they have an affinity for zoology or perhaps equine science, and prepare for a future career goal accordingly.
Business Applications
The MBA used to be the ultimate goal of a business education, but getting there is much more complicated than merely earning a bachelor's degree and finding a subsequent master's level course to take. Aspiring graduate students frequently find that only those with a top business education will be considered for highly-rated MBA programs. This type of training starts in a four-year college.
Note that there are plenty of opportunities for specialization, which let even younger students work toward a business niche that might be up and coming. Examples include Internet commerce and even training for a behind-the-scenes position within the entertainment business or a public relations career.
Even the – as yet – undecided business major should capitalize on the departmental reputation of various highly rated colleges that focus on giving students a well-rounded education. Attending a highly-rated business college paves the way for a transfer to a reputable MBA program later on.
References