QuickBooks Software Discounts For College Students: Track Your Money On A Budget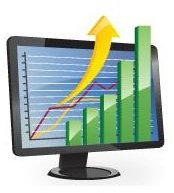 Budgeting On A Budget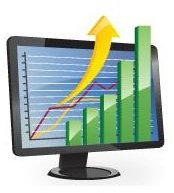 Faced with more student loans than you know what to do with, buying an expensive application for your business and accounting classes is frustrating. For example, students taking payroll, bookkeeping or accounting classes may be required to purchase a copy of QuickBooks. Fortunately, there are Quickbooks software college student discounts available however which can save you a great deal of money if you shop in the right places.
QuickBooks On A Budget: Which Version Is Right For You?
Before your pull out your credit card and start shopping for QuickBooks or any other software, you have to decide what application you need. The first question to consider is whether you need QuickBooks for a specific course you are taking (e.g. accounting, general business, bookkeeping etc). If you are required to purchase QuickBooks for a course, check with your instructor first to determine what version of the product you will be using in the class. What if you are required to use an expensive version of QuickBooks (or any other software package for classes)? In addition to asking your instructor where to go for discounts, you should also visit your college's bookstore or computer store as they may have software on discount.
If, on the other hand, you are interested in QuickBooks to manage your own finances or perhaps to manage a small business (e.g. your summer house painting business), you have a few options to consider. Intuit, the maker of QuickBooks, offers several versions of the application:
QuickBooks Online: This web-based service lets you manage your finances on the Web. The monthly fee for this service is about $13.
QuickBooks Pro / QuickBooks Mac: This is the standard QuickBooks product with features such as accounts receivable and invoicing.
QuickBooks Premier & QuickBooks Enterprise: Designed for medium and large businesses, it is unlikely that a college student will find this version of use.
Discounts for QuickBooks Online are difficult to obtain at this time, so the next section will focus on discounts for the other versions of QuickBooks. Some of the vendors that offer discounted QuickBooks may also offer Quicken, another Intuit application designed for personal finances. If you are solely interested in managing your personal finances, you may find that Quicken is a better application for your needs.
Where To Buy QuickBooks On Discount
Beyond your college bookstore, there are a number of companies that sell QuickBooks for a discount. Prices for software change regularly, so make sure you compare several prices online before making a purchase. Also, be careful of discounts look too good to be true - such software may be pirated or the company may be offering a defective copy of the product.
Student Discounts.com
QuickBooks Pro 2011 Windows: $109.99
QuickBooks Premier 2011 Windows: $109.99
QuickBooks Premier Non-Profit 2011: $109.99
Each of the prices quoted above result in savings over $100. The features of the different versions vary so make sure that you choose the right one.
JourneyEd
Journey Ed is an online store that sells a variety of products to students at a discount. In addition to software, the company also offers a number of QuickBooks training materials if you wish to supplement your classroom instruction.
Intuit QuickBooks Accountant 2011 (Academic): $99.95 [This version of QuickBooks is designed specifically for accounting students].
Intuit Education Program
If your class, instructor or college can commit to buying at least ten copies of QuickBooks, you can benefit from the Intuit Education Program. Though it requires more effort to coordinate this program than simply buying your own copy, there are other benefits to consider. Instructors get access to additional resources and students get access to additional study resources. The other reason to consider this option is that your college may already participate in the Intuit Education Program and you may not need to purchase your own copy of the program.
10-Computer QuickBooks: Accountant Education Site License: $259.95
25-Computer QuickBooks: Accountant Education Site License: $399.95
50-Computer QuickBooks: Accountant Education Site License: $599.95
More Discounted Software For College Students
Depending on your interests and area of study, there are many different types of discounted software available that you may wish to obtain. These examples are some of the more common applications that many students find useful. As stated before, your college bookstore can be an excellent place to find discounted computers and software.
Microsoft Products
Almost every student will need a copy of Microsoft Office to write essays, draft spreadsheets or create presentations. There are free alternatives such as OpenOffice.org available, but it can be easier to simply have access to the most popular product. The standard discounted version of Microsoft Office available to students ("Office Professional Academic 2010") can be purchased for $99.95 from the Microsoft Store.
Apple Store (Education)
Apple sells almost all of its products at an educational discount, including MacBooks and iPods. Discounted software sold through Apple Store includes:
iBank4: $59.95 (Personal Finance)
Adobe® CS5.5 Design Standard - Student and Teacher Edition: $299.95 (Graphic and media design)
Final Draft 8: $249.95 (Scriptwriting)
iWork: $71 (productivity software such as a word processor, spreadsheet and presentation application)
References