Best In-state Colleges for Computer Science Degrees to Get with the Program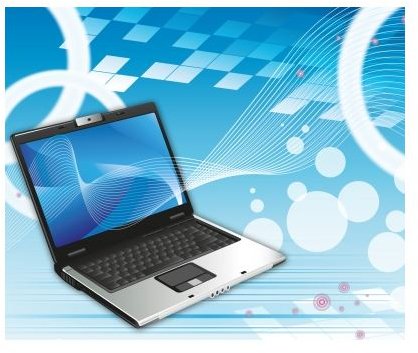 Big Name Universities with Small Price Tag Options
Everyone interested in computer science, has come across MIT (Massachusetts Institute of Technology) and heard positive things about their programs and the clout that graduates have by graduating from such a prestigious institution.
MIT ranks high on the list with well deserved kudos for continually adapting their curriculum to meet the demands of the rapidly evolving field of technology. For those living in Massachusetts and wanting to pursue a career in this field, MIT is a no-brainer; but Smith College should not be discounted as a potential candidate for a stellar education that includes computer science.
In Pittsburgh, Pennsylvania, we find Carnegie Mellon University with a program in Electrical and Computer Science that includes resolving problems in the medical field through computer technology. The section on their website detailing The Center for Bioimage Informatics will be of interest to those seeking a degree in computer science that encompasses the field of medicine. Financial aid is available to those who submit their applications early and qualify based on financial need.
In California, we find Stanford University. Stanford is also on the cutting-edge of education and technology and offers free computer science classes online. Here is the CS Department's statement in regards to their program quality:
"The Stanford Computer Science (CS) Department continues to lead the world in computer science research and education. Throughout the past four decades, the Stanford CS Department has influenced society at levels that remain without parallel among academic institutions. Its spin-offs are among the most successful corporate ventures in the world, and many of the leaders in the academic and corporate research world are graduates of the Stanford CS Department."
The good news is that Stanford has a very generous financial aid package that enables students to graduate without the heavy burden of outstanding loans. Families making $60,000 or less pay absolutely nothing for their children's tuition, room and board and all other expenses associated with attending Stanford. Families earning up to $100,000 do not pay tuition but may have to contribute to room and board. Families making more than $100,000 should not be discouraged since Stanford offers great financial packages for all types of family financial situations.
Other notable universities offering degrees in computer science include Texas A&M, Virginia Tech, University of California at Berkley and Santa Barbara, Northwestern University, Cornell University and the California Institute of Technology.
This list is far from complete since most major institutions are eager to stay abreast of technological advances and incorporate these into their other fields of study that include engineering, medical sciences, business administration, communication and the arts to name a few. Students should consider the potential applications of computer science into the many fields that continue to integrate technology into their fields of study and research.
Private and Community Colleges Can Work Too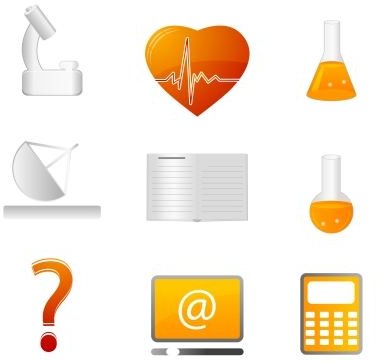 The cost of attending universities can be reduced by attending community colleges that offer a comprehensive program in computer science as a part of their Liberal Arts program. Some of the most notable two-year colleges include Amherst College which is part of a five-college consortium offering alternative campus locations to students. Students can take courses at any of the colleges to obtain their degree in this area and Amherst will pay the student's full tuition if the family is unable to meet the student's financial needs.
Swathmore College in Pennsylvania has a Department of Computer Science that provides graduates with a solid foundation to pursue an advanced degree in the field. Over 50 percent of all students receive a generous financial aid package.
Smith College is for women with impressive world-renown graduates, such as Sylvia Plath, Julia Child, Nancy Reagan and Margaret Mitchell (Author of Gone With The Wind). Smith College offers a Computer Science department that is geared to serve a two-fold purpose; remove the mystery of computers and their inner workings, and provide employment in the banking industry, entertainment field and computer industry. Financial aid is available and depending on the individual's circumstances, free tuition and living arrangements are available.
Onondaga Community College in Syracuse, N.Y. offers computer science degrees in computer forensic science that will prepare students to work in cyber-security fields in the private sector or with government agencies. Grants and scholarships are available to defray the cost of tuition.
Recommendations
As stated earlier, the list of possible schools is endless and parents and students should investigate all their choices and reasons for choosing one school over another. The ones listed in this article are nationally accredited and chosen specifically because they provide a window for expanding a degree in computer science into the medical field, research, banking and many other possibilities that may not be apparent to a young student considering developing video games. We strive to provide students with options in their educational choices and hope to provide an opportunity to think outside the box. For instance, Smith College was chosen because the field of computer science and banking is male-dominated and Smith College gears their curriculum to enable women to study their passions without the inherent bias found at mixed schools and programs.
Before searching for a university out of state, investigate the community colleges in the state of residency and compare the degree programs offered. Quite often, the best in-state colleges for computer science degrees are right in our own backyards and they don't advertise heavily as having a strong program that will easily serve as a solid foundation for an advanced degree. Also, keep in mind that many high school students can earn college credits by enrolling in AP (Advanced Placement) courses at a fraction of the cost. Finally, in-state tuition is typically half the cost of out-of-state tuition.
Tution Costs
In almost every state, there is a huge disparity between resident cost and out-of-state student tuition. Below we list some examples for some of the institutions listed here. In the event of seeing two separate numbers under the same category, the lowest number refers to in-state residents living at home. The numbers have been rounded for simplification.
Annual undergraduate students cost based on a full schedule of 12 or 15 credits per semester:
Texas A&M - Resident tuition - $16,000 to $21,000. Non-resident tuition - $37,000
Virginia Tech - Resident tuition - $5,500. Non-resident tuition - $12,300
Onondaga - Resident tuition - $5,700. Non-resident tuition - $9,600
Stanford University - $13,500 - No difference for residency status.
Smith College - $38,600 - No difference for residency status.
Many colleges and universities charge 100 to 200 percent to non-residents. If attending a particular school is of primary importance to the student, it is recommended that the student make every effort to establish residency according to state regulations. Living and working in the city or state for a period of time before enrollment will save thousands of dollars annually.
References