Crime Scene Investigation Colleges: Forensic Science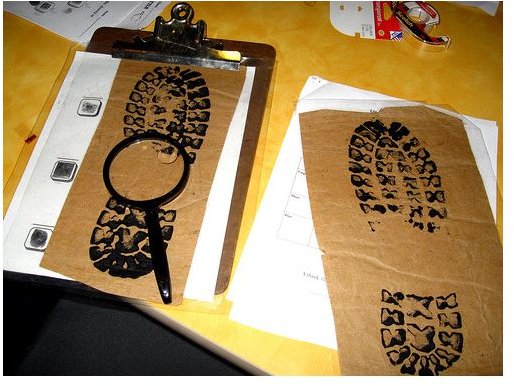 The hit television show CSI didn't just launch spin offs in Miami and New York but an entire generation of soon-to-be college freshman looking to be the next Grissom or Sara Sidle. Universities haven't missed the boat on this new technology driven occupation and offer up everything from entry-level certifications to full-fledged Master and Doctoral degrees in forensic science and crime scene investigation. Here is a state-by-state breakdown of colleges that offer crime scene investigation curriculum. Keep in mind this isn't an all-inclusive list as colleges change curriculum often and many of them are adding crime scene and forensic investigation degrees every year.
Once you have decided that crime scene investigation is the career for you, the next thing to do is choose a specialty. Any of the following are possibilities; Forensic Anthropologist, Forensic Artist, Ballistics Expert, Forensic Chemist, Dactyloscopy, Forensic Dentist/Odontologists, Forensic Entomologist, Forensic Geologist, Forensic Linguist, Forensic Pathologist, Forensic Photographer, Forensic Sculptor and Forensic Serologist. There are certificate degrees that can get you into a lab situation, but not specifically into one of the aforementioned positions. These work well for people who want to get a foot in the door while pursuing a larger degree or for people who already have a degree and are transitioning between careers. There are Bachelor Degrees that cover basic forensic science, chemistry, biology and computer forensics and Master's programs that further focus the specialties into places like DNA forensics, Clinical Psychological forensics and Science and Law.
Certifications/Associates Degree
A certificate or Associates degree is the fast track to an entry-level position in a crime lab. It won't land you a fancy position or career level pay but it will allow you to see the ins and outs of how the lab works as well as what their needs are (this kind of information might help focus your long term career choices.) The following programs have the best reputation among the forensics community. If you are in Texas or California, these are the best option.
The courses that are available and the time it takes to complete a certificate or degree can range from two to four semesters. Once the certificate or Associates Degree is obtained, the student should have enough knowledge to work in a cursory fashion at crime lab or as a member of a CSI team. Here are five of the best Certificate and Associate Degree programs:
Forensic Investigation, The University of Texas at Brownsville/Texas Southmost College
Crime Scene Investigation, University of California, Riverside
Forensic Identification, City College of San Francisco
Evidence Technician or Forensics, Southwestern College, Chula Vista
Forensic Science Technology, Ogeechee Technical College, Statesboro
Bachelor's Degree
The majority of crime labs hire people who have obtained a Bachelor's Degree in a Hard Science such as Chemistry, Geology or Biology but candidates that have a degree in Forensic Science have a distinct advantage. Where Biology majors may understand the science behind biological testing a Forensic Biologist will have skills that are more akin to what a crime lab would need.
Choosing a Bachelor's Program is one of the most important steps in forwarding your crime scene investigation career. If you are interested in being a field agent then a Bachelors that is broad based and covers all aspects of investigation is probably the best bet. For a more focused, lab-based, career it is better to enroll in a program that focuses on a particular area like Cyber Crimes, Serology, Forensic Biology or Chemistry or even Financial Forensics. According to the Bureau of Labor Statistics, the two areas with the greatest job growth expected are in the Cyber/Computer crimes and DNA/Serology focuses with a percent increase job opportunities between 2008 and 2018. Check out any of the following colleges for a top rated Bachelor's program.
Applied Forensic Science, Forensic Chemistry, Cyber Crimes, Methodist University, Fayetteville
Forensic Science DNA/Serology, Forensic Science Toxicology, University of Findlay, Findlay, Ohio
Criminology and Criminal Justice with Emphasis in Forensics, Southern Oregon University, Ashland
Forensic Investigation and Cyber Forensics, Keiser University, Daytona Beach
Computer Security and Forensics, Strayer University
Forensic Biology, Forensic Chemistry, California State University, Sacramento
Forensic Science with emphasis in Biological Sciences or Chemistry, San Jose State University
Financial Forensics, Colorado Technical University, Colorado Springs
Cybercrime Investigation, Colorado Technical University, Colorado Springs
Forensic Chemistry, Southern Illinois University, Carbondale
Forensic Science, Loyola University Chicago
Graduate Degree
A graduate degree is appropriate when you are looking to advance and already blossoming career or when you are looking to perform services as a Clinical Forensic Psychologist or Forensic Scientist with a Law component. Lab Coordinators and Supervisors often have advanced degrees and specialize in one or more aspects of lab operations. Some specialties, like forensic linguistics, require advanced degrees. Criminalists who obtain Doctorate level degrees are often highly sought and can command salaries well over $100,000 a year. Here are the best bets for a Graduate Degree in criminal forensics.
MA Forensic Sciences, George Washington University
MA Forensic Psychology, Penn State University
Psy.D. in Clinical Forensic Psychology, Chicago School of Professional Psychology, Irvine
Master of Science in Forensic Science, University of California, Davis
Master of Science in Anthropology, Mercyhurst College
Master of Science in Forensic Science, Arcadia University, Glenside
Master of Forensic Science and Law Degree, Duquesne University, Pittsburgh
Master of Science Degree in Forensic Genetics, University of North Texas Health Science Center, Fort Worth
With all of the interest in crime scene investigation, colleges with criminal justice degrees are trying to entice students by highlighting them. It's important to understand that a criminal justice degree is not the same thing as a degree in the forensic sciences. While it may help you get an entry-level position in a lab, there are far more economical ways to do so. Where most criminal justice degrees are 4-year Bachelors they don't offer any qualified advantage over a specialty certification that can be obtained in as little as a year. Look at criminal justice programs only if they have a focus on forensics or crime scene investigation or there are no other viable options in your geographical region.
References