Make Sure You Know What the College Admission Deadlines Are and Meet Them!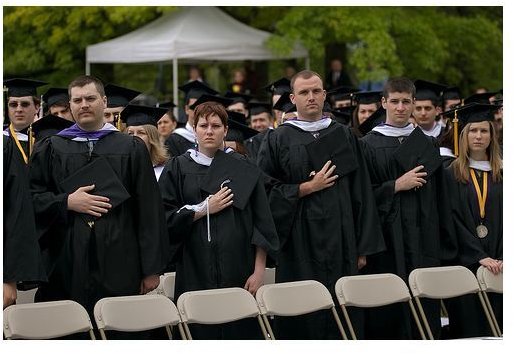 Deadlines, Deadlines
Stepping into higher education requires an understanding of a certain set of guidelines. The primary understanding of college or university study is a knowledge of deadlines and assistance. These items are key to any college student and understanding the deadlines and requirements are very important.
Why They are Important
Understanding the deadlines is a very important issue for a student. When you think of deadlines remember that the cut-off date for registration is not the most important. Application is the primary deadline that you need to concern the student. Many schools have a certain date for students to apply. This is generally in February or March, some schools also allow you apply the week before. Make sure that you do the research before applying. Schools will have websites which will display the rules and regulations for you to apply. These sites show the primary dates.
Application Dates
Although the dates vary between schools the general time to submit an application for acceptance is February and March for a fall semester. This will include tests that are required and your transcripts. Your transcripts are your grades and scores from your past academic history. It is very important to send all of these items in at one time. If you try to send them in segments you increase the possibility of losing a section or the section not reaching the correct individual. Missing one of these cut-offs can force your admission into a later semester.
Admissions Assistance
Schools provide incoming freshman and many graduate students with an adviser to assist in the selection of courses and financial issues. This individual is versed in all of the schools requirements and regulations. He or she will also know the dates for all important events and deadlines. This is an individual that you will need to become very familiar with since they are your first source for questions. The adviser hands out a list of dates and whom the student needs to contact. There will also be a list of emergency numbers and websites. It is at this meeting that you will be instructed to fill out your financial aid form. The dates for submitting the form to admission are very concrete and can affect any monies offered to you.
Key Dates
The primary dates for a student is registration and attendance. Many schools have a first day drop if you do not attend. This means that you can lose a seat if you are not there for the first day. This gives a student with a closed class card an opportunity to take that seat. Note that the first day of attendance is very important. The other reason you need to know a school schedule is the possibility of dropping a class. Many schools will allow you to drop a class and have a refund on your tuition. This is normally a percentage and it decreases as the semester progresses.
Variations Depending on Level of Course Work
No matter what level of degree you are pursuing you need to know what the dates are for graduation and registration to graduate. This process needs to be done in order to assure you of all the requirements for your degree. This is important with an Associates as well as a Bachelor's. Normally you appeal to graduate the semester prior to the semester you are wanted to graduate. So if you want to graduate in the spring you need to apply in the fall. It is best to start that process as soon as you settle in for the semester. This will allow you to adjust your final semester to take a course that you may have missed.
Transfer Students
Transferring students generally have a different set of dates. Depending on the college or university, students in this situation must apply earlier. Contact the school you intend on applying to for the dates and items you need to send. Another issue students encounter is transferring late. The reason for this can vary and it is dependent on the institution. Some schools may accept students after the deadline but these students can count on having almost of the classes they want or that are convenient filled.
Graduate School
Deadlines and requirements are even more stringent when you are seeking an advanced degree. The restrictions on when you can apply for graduation or much stricter. This is because of the series of tests you may have to complete. When you write a thesis or dissertation you will have dates for your prospectus, outlines and appointments with members of your committee. Missing even one of these dates can seriously affect your graduation dates. Under normal circumstances you will have to defend your thesis and dissertation prior to graduation. When you are in this situation it is best to keep constant contact with the head of your committee since they will have already been through the process a few times.
References
Image: Graduation by m00by under CC BY 2.0 https://www.flickr.com/photos/m00by/2539348720/sizes/m/in/photostream/
Southwestern Illinois College, https://www.swic.edu/catalog/
Southern Illinois University Edwardsville Undergraduate Catalog, https://www.siue.edu/registrar/pdf/2009-2010-siue-undergraduate-catalog.pdf
Southern Illinois University Edwardsville Graduate Catalog, https://www.siue.edu/graduatestudents/catalog/Graduate_Catalog_Home.shtml
FAFSA on the WEB, https://www.fafsa.ed.gov/
Karabell, Zachery. "What's College For?". Basic Books, 1998.
Source: Author's own experience.