Find College Scholarships and Grants for Domestic Violence Victims to Help Rebuild Your Life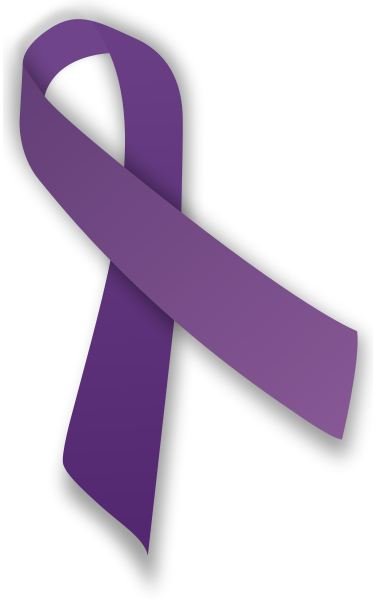 One of the reasons individuals stay with their abusers involves a fear of financial instability. How will the newly free survivor pay for rent, food, electricity, and other living expenses? When children are involved, leaving becomes even more stressful. Once the victim is out and rebuilding her life, suddenly a new world is opened to her that seemed unavailable previously. She may wish to pursue higher education, but may not know how to fund that education. It has been shown that individuals with an associate or bachelor's degree have greater earning power than those who do not. Seeing a need and desire of survivors to return to college, or attend college for the first time, some organizations have decided to open up college scholarships and grants for domestic violence victims. What are these organizations and how does one apply for such aid?
Women's Independence Scholarship Program
The Women's Independence Scholarship Program, sponsored by the Sunshine Lady Foundation, was founded in 1999 in order to meet the needs of women who had been directly affected by intimate partner abuse. The award is prioritized by type of higher learning opportunity - and students wishing to attend state sponsored community colleges receive first priority. Next, students who are attending public four-year colleges receive priority. Following that, priority goes to tech/vocational schools, private colleges and universities, and for profit schools in that order.
The program requires that survivors have been free from the abusive partner for at least one year and opportunities after the woman has been safe for five or more years will be considered as funds are available. These scholarships are only available to women who have financial need and have received services from a nonprofit domestic violence agency for at least six months. The average award for this scholarship is $2000 per school term.
Arellano Scholarship for Survivor of Domestic Violence
This scholarship was established by Arizona State University donor Arnold Arellano. The scholarship's purpose is to provide funding to survivors of domestic violence. The scholarship is meant for any undergraduate domestic violence survivor who needs assistance with tuition. The criteria for this award involves writing an essay, a letter of referral from either a counselor or clergy member, demonstrating financial need, and maintaining good standing with the university. The amount of the award is commensurate with the student's need. The priority deadline is March 1st of each year.
R.O.S.E. Fund Awards
The R.O.S.E. Fund has helped many women who were victims of domestic violence with reconstructive surgery. However, this foundation also awards money to those who have overcome violence and to those who are helping others to overcome violence. The R.O.S.E. Fund Award is given to women who have broken the violence cycle and who now have an inspirational story to share with the world. In order to receive this award, the individual must be nominated by another. The nominating party will then answer a series of questions - including whether the individual has been out of the violent relationship for at least one year, is living in a safe place, is a U.S. citizen or legal resident, and has an arrest record. Individuals selected to win this award receive $10,000.
Jeannette Rankin Women's Scholarship Fund
The Jeannette Rankin Fund is geared toward women ages thirty-five and older who come from a disadvantaged background. Requirements for this scholarship include coming from an economically disadvantaged background, being enrolled in an undergraduate or vocational program, and have defined their goals in terms of how they will use their education to better their own situations. While it is not limited to survivors of domestic violence, this scholarship can certainly benefit women who are starting life over due to the impact breaking free from the violent partner has had.
GFWC Success for Survivor's Scholarship
The General Federation of Women's Clubs has created a domestic violence awareness and prevention fund. Part of this fund includes a commitment to providing $1000 scholarships to women escaping violence. The intent of this scholarship is to contribute to changing the lives of survivors and helping such individuals to break new ground when rebuilding their lives following the traumatic way violence shatters a life. The fund is supported through donations that come from community members, foundation members, and those supporting domestic violence awareness programs.
In order for one to be eligible for the scholarship, one needs to have survived intimate partner abuse, be a United States citizen or legal resident, needs to have the desire to pursue further education, has a plan for using that education once the program has been completed, needs to be sponsored by a GFWC member club, and needs to have an advocate at a nonprofit organization submit a recommendation letter on her behalf. The deadline for the scholarship is March 30 for the following school year.
A Need to Sponsor Survivors' Education
Unfortunately, the recent downturn in the economy has created a problem for foundations that rely upon federal grant money to provide scholarships and grants to those needing money in order to help rebuild their lives. If you would like to help sponsor the education of those whose lives have been shattered by the ones we are supposed to trust the most in life, contact your local domestic violence organization or the National Coalition Against Domestic Violence (NCADV) to find out how you can help aid in this important cause.
References
Women's Independence Scholarship Program https://www.wispinc.org
Arellano Scholarship for Survivor of Domestic Violence https://students.asu.edu/node/232
R.O.S.E. Fund Awards https://www.rosefund.org/index.php
Virginia Sexual & Domestic Violence Victim Fund https://www.dcjs.virginia.gov/grants/grantDescription.cfm?grant=35
Jeannette Rankin Women's Scholarship Fund https://www.rankinfoundation.org/
GFWC Success for Survivor's Scholarship https://www.gfwc.org/gfwc/GFWC_Signature_Project_Fund.asp?
NCADV https://www.ncadv.org/
Purple Ribbon Image Courtesy of Wikimedia Commons