The Average College Graduation Gift Amount from the Parents - Are Your Expectations Normal?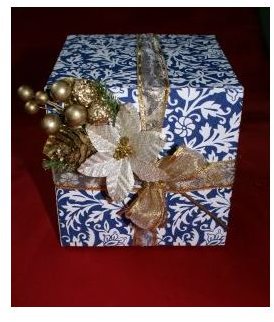 Congratulations! We're Broke…
Ah…college graduation…it's a time for celebration - both for parents and for children. After all, the parents worked hard to ensure their children received a good education, and the students studied hard to earn their degrees. What may start to crawl into parental minds, months, or sometimes only weeks before the blessed event, is the cost of that education and the expectation of the student that he or she will receive a graduation gift at the end of the tunnel.
College isn't the only time where parents might be thinking about deciding upon an appropriately priced gift. Students graduating from high school, junior college, and graduate school may also be expecting gifts. It's important to take stock of your own family's financial standing before you worry about how much a gift "should" cost. You should never go in debt just to keep up with what statistics say is the "normal" amount to spend on a graduation gift.
High School Gifts
With so many high school students going on to college, high school graduation has been toned down a bit when it comes to graduation gifts. Most friends and family of the graduate will give somewhere between $20 and $100 for cash gifts. Parents might give a bit more, but the amount generally settles between $75 and $150.
While cash is often given, when actual gifts are given, the amount spent may go up. Popular high school graduation gifts include laptop computers to use at college, a car, or a vacation, all of which cost significantly more than the average. Parents sometimes give nice briefcases, watches, or engraved jewelry. When it comes to graduation gifts for teens, it's important to keep in mind what the student's post-graduation goals include. For instance, a student going to do a summer of volunteer work abroad following graduation probably won't have much use for a car - but might appreciate a cell phone that will work when in international territory.
Jr. College Gifts
Junior college is a nice bridge between high school and four-year programs for students who aren't sure what they'd like to do, would like to focus on a trade, or who would like to save money on general education courses before transferring into a four-year university. For some students this is the last stop on the educational train - at least for a little while. For these students, a gift in keeping with the average high school gift cost might be appropriate.
For students to whom the junior college experience is only a brief stop on the train ride of life, a smaller gift might be appropriate if a gift is given at all. For these students, books might make a nice gift, or a gift between $20 and $50 may be appropriate. Keep in mind whether your student will be moving when he or she transfers to a four-year school. You may offer to pay for this expense as part of the gift.
College Grad Gifts
College graduation is where parents and family members tend to go nuts. While many family and friends will give money in amounts between $50 and $200, college graduates might find gifts as high as $500 or $1,000. When that student has gone to a prestigeous school, often the average college graduation gift amount from the parents will be on the higher end of the spectrum and can include things like a down payment on a house, or help with rent for an apartment.
As with high school graduates, college graduates may be recipients of expensive gifts. Many times parents will send their students oversees for a European vacation at this point. Cars, computers, briefcases, and even executive resume writing services are common gifts. A student may receive an iPhone or iPad to assist in the job-hunting process. Sometimes the student's class ring counts as the graduation gift. Other times, the student receives a very nice leather briefcase and personalized portfolio pad. Again, the appropriate gift will depend greatly upon what the student plans to do with his or her life after graduation.
Grad or Professional Student Gifts
When it comes to graduate or professional school, the gift received will often correspond to the student's plans. For example, if a student receives an MA on the way to getting a Ph.D., this might not be marked with a gift (or if it is, it will usually be between $50 and $100). If, on the other hand the student receives a J.D., M.B.A., or Ph.D. the gifting cost may run higher. At this level of education, usually only close family and friends provide the graduate with gifts. The gift amount at this level will vary between $100 and $500 depending upon the individual giving money and the degree being obtained. At this level, gifts of cash or gift cards are much more common than are gifts of vacations or cars.
The Most Important Factors in Gift Giving
There are two very important factors to consider in gift giving when it comes to your recent graduate: What you can afford and what your graduate needs. If you cannot afford to give your graduate student a car, even if all of her friends received cars as a college graduation gift, do not give her a car! This will only lead to financial strain and resentment on your part. On the other hand, if your student already has a laptop, don't gift a new laptop! Instead, perhaps gift the student with a briefcase that safely holds that laptop.
Alternative giving ideas include donating money to the graduate's favorite cause in his or her name or assisting that graduate with easing in to the next stage of life (i.e. through helping with obtaining an apartment or with moving costs to a new city).
Remember that you don't have to give a lot of money in order to celebrate your student's graduation. Sometimes providing a nice graduation party or taking that student out for dinner is more than enough a gift. Don't get so lost in the numbers that you forget the most important and special part of graduation time: A young adult has worked very hard toward completing a major milestone in his or her life plan. That should be recognized.
References:
"Gifts and Etiquette" https://www.giftsandetiquette.com/
Image courtesy of https://www.sxc.hu/photo/1103984