Discover What Colleges Have the Best Nursing Program in America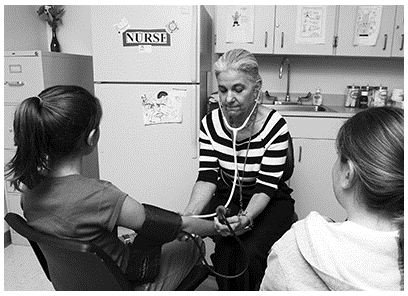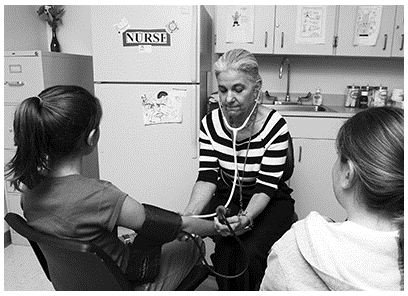 Nursing is a rapidly growing health profession with many openings in hospitals, clinics, schools and other settings. Increasingly, nurses can specialize in different areas of health care depending on their interests and capabilities. In many cases, nurses with advanced experience and designations can earn very good incomes of $80,000 per year or more. To get your nursing career off to a good start, you need to know what colleges have the best nursing program. In this article, five of America's leading nursing programs will be profiled.
Johns Hopkins University
Located in Baltimore, Maryland, Johns Hopkins is widely respected as a leading university in medicine and other health professions. Johns Hopkins also has one of the oldest nursing programs in the country - nursing was part of the founding vision of the university when it was established in the 1870s (the School of Nursing itself was not opened to students until 1889).
Tuition: Varies depending on the degree. The Traditional BS degree in nursing has annual tuition of approximately $34,000 per year. The PhD program costs $40,000 per year in fees.

Degrees Offered: Bachelor of Science with Major in Nursing, Master of Science in Nursing, MSN in Public Health Nursing, Master of Science in Nursing/Master of Business Administration, Doctor of Nursing Practice, and PhD in Nursing.

Student Organizations: Nursing Students United for Advocacy and Action, Men in Nursing, Nursing Students in Global Health, Hopkins Marathon Team and Geriatric Interest Group

Academics: The faculty of the School are organized into three departments: Acute and Chronic Care, Community-Public Health and Health Systems and Outcomes. The School of Nursing also provides several online education programs for nurses interested in specializing in fields such as Health Systems Management, Applied Health Informatics and Forensic Nursing.
University of Pennsylvania
The University of Pennsylvania is an Ivy League well known university established in 1740. Though the School of Nursing does date back to the 18th century, the School is well respected for its programs and wide variety of graduate programs. The Penn School of Nursing is approved by both Pennsylvania State Board of Nursing and the Commission on Collegiate Nursing Education.
Degrees Offered: Bachelor's of Science in Nursing, PhD in Nursing, Nurse-Widwifery Program and Pediatric Acute/Chronic Care Nurse, Nurse Practitioner.

Tuition & Fees: The traditional nursing program charges $40,000 per year in tuition. Penn asserts that over 90% of students in the program receive some form of financial aid to support their studies.

Academics: Penn students can enroll in dual degree programs (e.g. nursing and business, nursing and applied science and nursing and arts) or the Honors program. Four minors are available to BSN students: Health Communication, Multicultural/Global Health Care, Nutrition and Nursing & Health Services Management.
University of Washington: Let There Be Light!
Based in Seattle, this public research intensive university has offered nursing for almost one hundred years. The University of Washington School of Nursing has been recognized as the #1 program in nursing by U.S. News and World report since 1984 (note: several programs are tied for the number 1 spot in the U.S. News and World Report rankings as of 2011).
Tuition: The total tuition and fees payable for undergraduate students at the University of Washington is approximately $8700 in 2010-2011 for Washington state residents; non-state residents pay about $25,000 a year. The tuition and fees for the Master and Doctor of Nursing programs are $17,000 for state residents and $35,000 for non-state residents.

Academics: Clinical placements are mainly in the Puget Sound area in settings such as hospitals, mental health facilities, public health organizations and public schools. Graduate level specializations are offered in community health nursing, nurse-midwifery, psychiatric mental health, family nursing and other fields.

Programs: The University of Washington offers six degree programs - Bachelor of Science in Nursing (BSN), Accelerated Bachelor of Science in Nursing, Master of Nursing, Master of Science, Doctor of Nursing Practice, and Doctor of Philosophy in Nursing Science.
University of California-San Francisco
Situated in one of California's largest cities, UC-San Francisco has many opportunities for nursing students. For those interested in pursuing research, UC-SF has considerable resources: the School was ranked #2 in the National Institutes of Health research funding in 2009 for American nursing programs. The school has been educating nurses since its establishment in 1907.
Academics: Unlike the other universities discussed so far in this article, University of California - San Francisco does not offer any undergraduate degree programs. There are over a dozen specializations offered in fields such as critical care/trauma nursing, health policy nursing, oncology nursing, Acute Care Nurse Practitioner and perinatal nursing. Beyond a specialty, students may also register in one of four minor areas: Genomics, HIV/AIDS, health policy and psychiatric mental health nursing.

Tuition: Tuition varies depending on whether or not the student is considered to be a California resident. California students in the Master's program pay about $17,000 per year (non-residents pay about $30,000 per year). For the PhD program, state residents pay just under $13,000 per year while non-California residents pay approximately $28,000 per year.

Degree Programs Offered: Master of Science, Master Pathways Program (for registered nurses without a Bachelor's degree), Master's Entry Program in Nursing (for applicants with a Bachelor's degree), Doctor of Philosophy (nursing), Doctor of Philosophy (sociology) and non-degree programs.
University of North Carolina-Chapel Hill
Established in 1950, the UNC School of Nursing quickly expanded into all fields of nursing education including continuing education, graduate degrees and bachelor degree programs. In 2008, U.S. News and World Report ranked UNC's School of Nursing in the top 10 for the following fields: nursing service administration, family practice, pediatrics and psychiatric/mental health. The School is ranked 4th nationally in terms of the amount of funding it receives from the National Institutes of Health, so it is last but not least on our list of which colleges have the best nursing programs.
Fees & Tuition: The Bachelor of Science of Nursing is a two year program; students pay about $35,000 ($13,000 for North Carolina residents) in the first year and about $29,000 in the second year ($23,000 for state residents). The fees include uniforms, health insurance and other benefits provided to students.

Academic Offerings: Undergraduate nursing courses take courses in many areas including pathophysiology, the discipline of nursing, evidence-based nursing, maternal/newborn nursing, public health nursing and contemporary issues in nursing practice.

Degrees at the School of Nursing: Bachelor of Science in Nursing, Master of Science in Nursing (6 fields of study offered), Post-Master's certificates and a PhD in Nursing
Choosing the best nursing college requires research, campus visits and an understanding of the differences between different programs. As a regulated profession, it is important to note that nursing programs must all meet certain basic requirements. However, license and professional requirements vary state to state. Likewise, most nursing programs have local connections. Thus, if you know you want to work as a nurse in New York State, for example, you should seek out a nursing program there.
Resources:
American Association of Colleges of Nursing, https://www.aacn.nche.edu/
Best Nuring Programs (2011 Rankings), https://grad-schools.usnews.rankingsandreviews.com/best-graduate-schools/top-health-schools/nursing-rankings
Johns Hopkings University School of Nursing, https://www.nursing.jhu.edu/
The University of North Carolina at Chapel Hill School of Nursing, https://nursing.unc.edu/
UC-SF School of Nursing, https://nurseweb.ucsf.edu/index.shtml
University of Pennsylvania School of Nursing, https://www.nursing.upenn.edu/
University of Washington School of Nursing, https://nursing.washington.edu/
Image Credit:
Registered Nurse: By United States Bureau of Labor Statistics. BLS/Registered Nurses Public Domain