Guide to Getting a College Scholarship for Art Majors: Identifying a College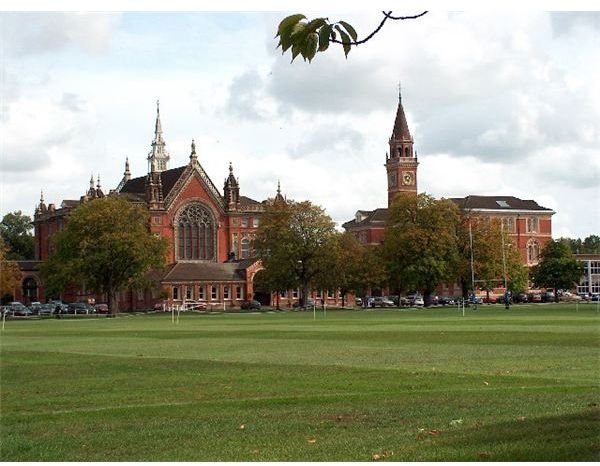 Finding college scholarships for art majors isn't all that hard. A quick Google search will land you several websites that offer links and help with obtaining that ever elusive scholarship information. The truth is you don't need their help. You only need to know a few critical things about getting a scholarship.
National Scholarships
Here is a list of places to start looking for scholarships for art majors. These are all national scholarships open to art majors.
The Namta scholarship is for Visual arts students and is intended as a secondary source funds for tuition, books and supplies. The scholarship is paid directly to the school in the name of the student.
This is a source for links to scholarships currently available to Art students covering the gamut from visual arts to poetry and everything in between.
This $1000 scholarship is offered to blind or visually impaired art students majoring in music, art, drama or creative writing.
The CatMacArt Corporation is the developer of the MyArtSpace website and has offered scholarships totaling $16,000 to winners of juried art competitions in 2008, 2009 and 2010. Although a competition has not yet been announced for 2011 there is no reason to believe that this scholarship will be discontinued.
The scholarships offered by the National Art Honor Society are only offered to high school seniors who have been admitted to the National Art Honor Society. There are five juried awards ranging from $2000 to $20000 based on six submitted slides by the entrant.
Identifying Potential Colleges
As an Art major there are several colleges to choose from. Most major universities have liberal arts and fine arts degrees, several of which are covered, at least partially, by internal scholarship programs. Finding the right fit for you is of the utmost importance. There are schools that focus on 3D graphics, website and video game design, motion pictures, sculpture, painting, photography and any of a thousand other disciplines. The best of these run between $20,000 and $35,000 a year and will require a least a bit of scholarship assistance to lessen the financial burden of a budding artist.
Top colleges in the arts consist of the Art Academy of Cincinnati in Cincinnati, Ohio the Art Center College of Design in Pasadena, California, the California College of the Arts in San Francisco, California, College for Creative Studies in Detroit, Michigan, the Columbus College of Art and Design in Columbus, Ohio, Massachusetts College of Art and Design in Boston, Massachusetts, the Milwaukee Institute of Art and Design in Milwaukee, Wisconsin, the Minneapolis College of Art and Design in Minneapolis, Minnesota, Otis College of Art and Design in Los Angeles, California, the Pratt Institute in Brooklyn, New York, the Rhode Island School of Design in Providence, Rhode Island, the Ringling College of Art and Design in Sarasota, Florida and the University of the Arts in Philadelphia, Pennsylvania.
The greatest amount of your time should be spent here, searching and finding the right school for you. After that you can focus on getting the individualized scholarships available at the institutional level. These scholarships, although not as numerous, are far easier to get because of the lack of nationwide competition.
Identifying Your Strengths
After you've identified your college choice, or choices, it is time to identify your areas of strength and weakness. This may not seem very important as a part of the scholarship process but it is essential. Getting a scholarship is no different than applying or interviewing for a job. You will be expected to give answers to some pretty heavy questions like, "Why are you the best person for this scholarship," or "If you don't get the scholarship do you have an alternative way to fund your schooling?" The institutions and individuals giving out scholarships want to make sure they are giving the money to a candidate that won't squander it by dropping out or failing to become a productive member of their chosen profession. Seeking an Art scholarship is going to mean you should recognize what you are good at, why you are good at it and how schooling can help you utilize and hone these abilities into a profitable future for yourself and society as a whole. Just as important as your strengths, your weaknesses are going to be fair game to a scholarship committee. When asked about your weaknesses be honest. If you aren't a great graphic designer say so – use this as a jumping off point to highlight your strength in another area. This allows the questioner to believe that you understand where your abilities lie and that you are not an overconfident, unrealistic contender.
More on college scholarships for art majors on Page 2.
Figuring Out What They Want
Most of the applications for scholarships that are dismissed are because they are not from the type of student that the scholarship is looking to help. Be sure that you understand what the scholarship program is looking for, both through their documented mission statement and the underlying values of the associates funding it. Although many scholarship organizations say they are open to all students looking at a list of recent recipients will help you to narrow down what they are really looking for. Once you have determined what they want, you need to know how to give it to them.
Giving Them What They Want
Once you have decided you are ready to pursue a particular scholarship opportunity you need to get all of the relevant information sent to you ASAP. Most scholarships have websites that offer application material that can be downloaded free of charge. Once you have received the application read through it thoroughly before taking another step. Don't fill out anything until you have read all of the directions and take great care to present yourself as professionally as possible in the application.
The application process isn't just filling out a bit of background information, it's a substantial undertaking that will require that you have several personal and professional references. After all people giving out large sums of money will be looking for some authority behind the claims that you are going to put forth. The best references come from your High School art teachers, local artists who are familiar with your work, gallery owners and people in the business world that are aware of and may have partaken of your talents. Have these references write directly to an individual, not to the scholarship in general. Personal correspondence has a stronger emotional appeal than the cold business letter. Make sure you know exactly who will be reviewing your application and get the name spelled correctly. An incorrectly spelled name will show that you are inattentive and don't care enough to check on the details of your work.
Once you have your references and your application materials together there is going to be the matter of an essay and portfolio. As an art major you should have a nicely vetted portfolio already. If you can't decide on what to send ask some of your former teachers or an astute member of a local art gallery. Outside influence on this part of the application will keep you from submitting a sentimental piece that won't resonate with the intended audience. The essay, on the other hand, is where you really need to shine. The number one thing to remember here is that the reader is looking for a real answer with a real justification not some fanciful fluff that tells them what you think they want to hear. Be a straight shooter but add in this one little trick. Find out a relatively small fact about the scholarship fund or the foundation, the more trivial the better, and sneak it in. This little nugget will show that you have taken the time to genuinely research the opportunity (even if you haven't). Scholarship committees are as subject to ego as anyone else.
In the end it is important to remember that professionalism with a bit of personality, attention to detail, and a bit of subjective interest is the formula for putting your application into the top 10% and getting you one step closer to closing in on that scholarship.
References
https://www.finaid.org/scholarships/winning.phtml
Image courtesy of Noel Foster