The College Code of Conduct: What Students Need To Know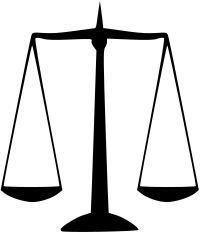 Introduction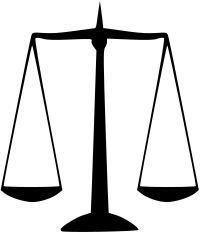 Colleges and universities often function as small towns with their own habits, expectations and unwritten rules. One of the most important "laws" on campus is the college code of conduct. These documents generally state the values of the college and provide guidance on specific rules and punishments that can be dealt to students and student behavior generally. In some cases, violating the college code of conduct can lead to being expelled from the university. Other parts of the code sometimes spell out how you can appeal a college decision you disagree with. In any case, it is worth your time to become familiar with your college's code of conduct. To further explain what these documents require, we'll explore some examples from public colleges and private colleges.
The College Code of Conduct: Public University Examples
To better understand what college codes of conduct require of students, it is useful to look at a few examples from public institutions around the United States. In the event a student is accused of violating the code of conduct, these documents usually describe punishments and how students can appeal decisions.
University of Washington Student Code of Conduct
In addition to defining standards of conduct for students, the code also discusses off-campus activity, the appeals process and how decisions are made when the code is violated. The University of Washington Code also prohibits hazing, damaging university property, restricts the possession of firearms on campus, and a requirement that students conduct themselves in an honest and professional manner. Interestingly, the Code of Conduct for the university is actually issued by the Washington State Legislature.
Georgia State University Student Code of Conduct and Policies
The requirements of Georgia State are comparable to U.W. in some respects. For example, the code of conduct defines how students will be judged when they violate the code and how they can appeal decisions they disagree with. The Georgia State Code also singles out several types of problematic student behavior that can result in disciplinary action such as alcohol use, drug use, hazing and sexual misconduct. Beyond these common requirements, the Georgia State Code also governs freedom of expression on campus and student organizations.
Florida State University Student Conduct Code
As with the University of Washington example above, the Florida State Conduct code is part of the state's law. The document sets out rules regarding harassment, hazing, weapons (firearms and other kinds), use of illegal drugs and alcohol, gambling and use of university computers. Many university's have IT policies and standards that define how students can use their college's technology but not all place those requirements directly into the college code of conduct. The Florida Code also defines student rights and the process students go through if they are accused of violating the code.
The College Code of Conduct: Private University Examples
Codes of conduct at private colleges and universities share many similarities with public colleges. For example, damaging university property and alcohol use are often covered in student codes of conduct in most cases. However, private schools are not directly under the authority of state governments in the same way as public schools.
Dartmouth College Standards of Conduct
Dartmouth's code of conduct is presented as part of the student handbook. Though most codes of conduct require students to be honest, Dartmouth's standards apply to applicants as well; there is an entire standard relating to "Misrepresentation in Admission Materials." As an Ivy League college, it is understandable that Dartmouth's administration is concerned with inaccurate, false or otherwise misleading admissions information. The rest of Dartmouth's standards cover typical ground including sexual misconduct, weapons, hazing and so forth. Dartmouth's standards are also noteworthy insofar as they also include a section on copyright.
Pepperdine University
As a private Christian university, Pepperdine's code of conduct has some special requirements. One of the general principles of the code is based on religious beliefs: "… all members of the University community are encouraged to respect the teachings of Jesus and historic, biblical Christianity." As with most institutions of higher education, Pepperdine's code also prohibits harassment, violence and any activity that may violate local, state or federal laws. The code also singles out the use of false identification, advertising on campus without permission and sexual activity outside of marriage. Students seeking to study in a Christian environment may find Pepperdine (and other Christian colleges) offer exactly what they want.
Resources
To read more about the college code of conduct discussed in this article, explore these resources.
Dartmouth College Standards of Conduct, https://www.dartmouth.edu/~uja/standards/index.html
Florida State University Student Conduct Code, https://srr.fsu.edu/conduct_code.html
Georgia State University Student Code of Conduct and Policies, https://www2.gsu.edu/~wwwdos/codeofconduct.html
Pepperdine University Code of Conduct, https://seaver.pepperdine.edu/studentaffairs/content/handbook/6-code-of-conduct.pdf
Student Conduct Code for the University of Washington, https://apps.leg.wa.gov/WAC/default.aspx?cite=478-120