College Programs To Join In The Medical Field: An Overview of the Options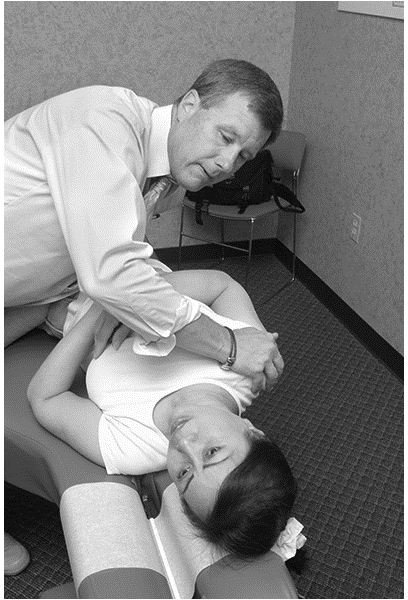 Introduction
With so many different college programs to join in the medical field available, it can be difficult to select the right program. Whether you are interested in administration, patient care, research or technology, there is a college program to address that need. In the space of a short article, only a few programs can be examined in any detail. However, the professions profiled here are among the best established with opportunities available across the United States in hospitals, clinics and other settings.
Medicine
Medical doctors are the best known health profession and among the best paid. To become a MD requires years of study, two degrees (an undergraduate degree and a medical degree) and a great deal of dedication. Many colleges offer a four year program in "Pre-Med" that prepares aspiring doctors academically to take the MCAT and then undertake medical school. Typical courses required in pre-med courses include biology, organic chemistry, physics, biochemistry, lab courses and mathematics. According to the U.S. Bureau of Labor Statistics, the mean income of physicians and surgeons is $170,000 per year (many earn more depending on their location and field of specialization).
Nursing
Nurses are on the front line of patient care in clinics, hospitals, schools and other facilities across the United States. For those that work in this profession, the average annual income reported in 2009 was about $66,000 per year. There are several college programs available to become a nurse including four year Bachelor of Science in Nursing degrees and 2-3 year college programs. Experienced nurses that complete advanced training or a Master's degree can earn $90,000-$100,000. Areas of specialization available include: surgery, nurse-midwife, and nurse anesthetists.
Dentistry
Dentistry offers a number of career options ranging from dental surgeon to dental assistant. Like doctors, dentists generally hold a four year undergraduate degree and then a four year dental degree. Examples of courses in dental school include oral surgery, oral diseases, oral medicine and patient management. As with doctors and nurses, all states and the District of Columbia require dentists to be licensed. These requirements vary depending on location; a dental degree and an examination are typical requirements. According to the BLS, the median earnings of dentists in 2008 was $142,000 per year.
Chiropractor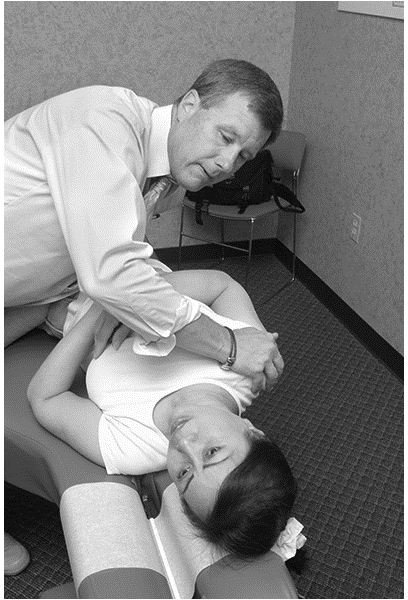 Chiropractors are health professionals that specialize in back pain and related conditions. In many cases, chiropractors assist patients that have been injured in sports, car accidents or in the workplace. To become a chiropractor, one generally has to complete two programs: a four year college degree and a four year chiropractic degree. Almost half of all chiropractors in the United States are self-employed; as a result, many have low earnings as they start their careers. The U.S. Bureau of Labor Statistics found the median earnings of chiropractors in 2009 to be $66,000; some industry sources report higher figures.
Radiology Technician
Doctors and other health professional need good information about patients in order to come up with treatments. X-rays, CT scans and other advanced medical imaging devices are operated by Radiology Technicians (also known as Radiologic Technicians). To become a radiologic technologist requires a license and a two year associate's degree; longer and more advanced programs in radiology technology are available as well. Course work in radiology technology usually includes physics, patient care, medical imaging and safety training. Earnings for radiologic technicians vary from $35,000 per year to $73,000; the median income in 2008, according to the BLS, was $52,000 per year. Radiology work is a noteworthy among college programs to join in the medical field in that it does not require multiple degrees.
Midwife
Midwifery is an ancient health profession dedicated to helping women give birth. In America, there are two recognized ways to become a midwife: certified nurse-midwives, a speciality of nursing and the certified midwives designation. The most common educational option is to take a three year undergraduate degree in midwifery. The majority of midwifery programs require applicants to already be registered nurses, but there are exceptions. For those who are switching from another health profession or wish to become expert midwives, there are also Master's degree programs available. Midwifery education programs generally teach both in-hospital and at-home birth techniques.
According to a 2007 survey conducted by the American College of Nurse-Midwives, $79,000 to $89,000 is the median salary for full time midwives. Life other health professions, midwives are often required to be "on call" a set period of hours per week. The most common employers of midwives are hospitals/medical centers and physician practices. Experienced midwives with Master's degrees and who that work in urban areas tend to have the highest income.
Nutritionists and Dietitians
Helping people find the right diet to meet their health needs is a major concern for both dietitians and nutritionists. Most enter these two professions by earning a bachelor's degree with a focus on nutrition, foods, chemistry, biochemistry, biology, and communications. There are more than two hundred and fifty programs accredited by American Dietetic Association's Commission on Accreditation for Dietetics Education; it is strongly recommended that students study at an accredited program. According to U.S. government statistics, the median earnings for nutritionists and dietitians were about $50,000 per year.
Resources
To further explore college programs to join in the medical field discussed in this article, explore the associations and research reports provided in this section.
American Chiropractic Association, https://www.acatoday.org/
Dentists, https://www.bls.gov/oco/ocos072.htm
Image Credit: U.S. Bureau of Labor Statistics, Chiropractor
ACNM Compensation and Benefits Survey 2007, https://www.midwife.org/siteFiles/education/ACNM_Salary_Survey_2007.pdf
Occupational Employment and Wages, May 2009 - Physicians and Surgeons, https://www.bls.gov/oes/current/oes291069.htm
Registered Nurses, https://www.bls.gov/oco/ocos083.htm