Round-up of the Best Laptops for an Architecture Major in College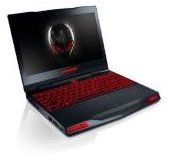 Architecture majors know that they are entering a field where a laptop is of utmost necessity. The best laptop for an architecture major in college has to be an all round good machine, but even better at graphics than the norm. The coursework is very diverse and covers such area as mathematics, physics, psychology and art, but most of all students who are in the field of Architecture know that a lot of drawing is involved. Some of it will be freestyle and done by hand, but most of it will include the use of computer aided graphics design software (CAD). This software allows users to design things electronically. Other software used for the particular courses will depend on the school's curriculum but can include: 3d-max, DStudio, SPSS and Premier for PC's. These software programs are not usually small in size and can take up a lot of the computer's storage capacity.
The following computer characteristics would be very beneficial to an architecture major:
(A) Screen Size
(B) Good Storage Capacity
(C) Exceptional Graphics Card
(D) Weight of Computer
The following five computers are noteworthy as good options for architecture majors:
Alienware M11x
This computer has some very impressive specs. It pairs super sleek graphics with a slimline netbook-sized body, which means it is easy to take around. It also has a very good starting price of $950. the battery life on this computer is extremely good and the processors capability to multitask is very adequate. The operating speed and graphics far outclasses other computers in its class. This combination of speed and graphics makes this computer a first choice for architect majors. The specs in a nutshell are: Starting Price- $949, Memory- 4 GB, Hard Drive- 500 GB, Graphics- Nividia GeForce GT 335M (1 GB) + Intel GMA HD, Screen Size- 13 inches.
Dell XPS 15

The Dell XPS 15 is a high-end laptop which is used for gaming, which means it has a good graphics card. Computers which are big on graphics are actually the best ones to buy when considering a major in architecture. Gaming laptops are superior on graphics and are built to facilitate the use of graphics better than normal computers. The Del XPS 15 laptop has a cache memory of 3MB, RAM 4GB, Processor-2.53 GHz Intel Core i5 M460, Hard drive-500GB 7,200rpm, Size-14-17 inch models. This computer is not slim line and sleek by any means but it does the job. The starting cost for this model is $849, a remarkable price for a computer that has three main components that Architecture majors would need. Additionally, the computer comes with a good battery life and the keyboard is backlit.
Toshiba Satellite A665-S6058
The Toshiba Satellite A665-S6058 is an affordable option for Architecture majors at $899. It comes with a host of features including Intel Core i5 processor and Nvidia Optimus graphics. The good part about this is it can switch between the 1 GB GeForce GT 330M graphics in order to get a 3D performance and integrated Intel GMA HD graphics to preserve battery life. The specs for this computer are really outstanding for the price. Memory- 4GB DDR3 SDRAM 1,066MHz, Hard Drive- 500GB at 5,400rpm, Graphics- 1GB Nvidia GeForce, Operating system- Windows 7 Home Premium, Screen Size-16 inches.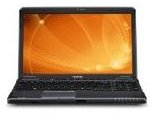 Toshiba Portege R705-P25
This computer has a good price starting from $650; it is considered to be a very good design and looks expensive. It has a 13 inch screen and is relatively light in weight, it also comes with a sturdy magnesium alloy chassis. It features Intel Core i3 processor, large 500 GB hard drive and has Intel's Wireless Displa Technology which allows the laptops display to be beamed to a remote monitor or television. Additional specs are: Memory- 4GB, Graphics- Intel GMA HD.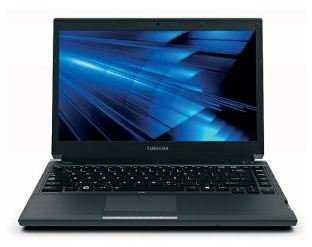 Apple MacBook
The Apple MacBook is immensely popular on college campuses and there is a reason for this, it is flexible and useful and may be a good buy for architecture majors especially in the freshman and sophomore years. The Pro line of the Apple MacBook has upgraded the graphics over the years. The latest improvements have seen an update on Nvidia graphics, a faster Intel Core 2 Duo Processor and a more efficient battery life. It has a starting price of $985, Memory- 2 GB, you may have to upgrade, Hard Drive- 320 GB and a screen size of 13-15 inches.
Any of these laptops can be serious contenders when looking for the best laptop to use as an architecture major.
Reference:
Gaming Laptops, https://reviews.cnet.com/laptop-reviews
Image Credits: courtesy of screenshots on Amazon.