What Are The Educational Requirements For An Architect in the United States?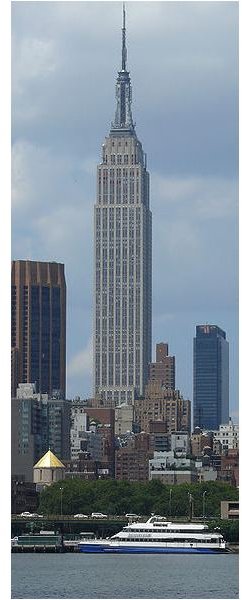 Introduction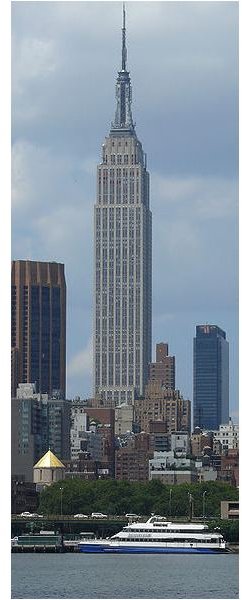 The sight of the Empire State Building in New York can be inspiring. But have you ever wondered who designed it? It was William Frederick Lamb (1883-1952), an architect. The modern practice of architecture requires a combination of scientific knowledge and design expertise. In the United States, there are often specific educational requirements for an architect that have to met before you can start designing buildings. This article will focus on architecture degree programs and what they involve. In many cases, aspiring architects will also have to complete licensing exams or other requirements set by the state.
The Importance of a NAAB Accredited Degree
According to the National Architecture Accrediting Board (NAAB), there are more than one hundred degree programs in the United States approved to provide instruction in architecture. As of 2011, the Board recognizes: over 90 Master of Architecture degrees and more than fifty Bachelor of Architecture degrees. Successful completion of a NAAB accredited degree is a common educational requirement for an architect. To better understand what exactly these programs require, several specific colleges and universities will be profiled below. Most architects enter the profession by earning a Bachelor of Architecture degree; if you are switching from another profession or want to learn more about the field, a Master's degree is a good option.
Bachelor of Architecture Degrees
These profiles of different programs gives you an idea of the courses, tuition fees and other educational requirements you will need to meet in order to complete an architecture degree. Most professional undergraduate degrees in architecture last five years.
University of Southern California (Los Angeles, CA): Accredited by the NAAB in 1945-1946, this university provides undergraduate and graduate degree programs in architecture. The Bachelor of Architecture program is a five year program that requires students to study courses in math, physics, writing, the history of architecture, architectural design, graphic communication and professional practice. At the senior levels of the program, there are studio courses that emphasize the practical challenges of architectural work. In 2010-2011, undergraduate tuition at the University of Southern California was approximately $40,000 per year.

Cornell University (Ithaca, NY): Located in New York state, this university has provided instruction for more than one hundred years. At the undergraduate level, Cornell offers two programs: B. Arch Professional Degree Program and Bachelor of Science in History of Architecture. In the first year of the program, B. Arch students study design, freehand drawing, history of architecture, writing, and drawing systems. The Cornell B. Arch requires a total of 176 credits of study. To gain admission to professional undergraduate program at Cornell, students must submit a portfolio, participate in an interview and have a strong academic record. Undergraduate tuition and fees at Cornell comes to about $41,000 per year.

Carnegie Mellon University (Pittsburgh, PA): Carnegie Mellon's architecture program is ranked #7 nationally by Architect Magazine. Students take courses in six broad subject areas: Drawing and Digital Media, Building Technology, Environmental Technology, History, Professional Practice and University Fundamentals. In addition to traditional courses, students can register in the Urban Design Build Studio where they will plan and build a project over the course of a year. Architecture exchange programs are offered with institutions in Belgium, Mexico, Singapore, and Switzerland. Tuition and fees for the 2011-2012 year are $43,160 per year.

Virginia Tech (Blacksburg, VA): Ranked as the #1 school of architecture in Architect Magazine, Virginia Tech's program is well recognized. The B. Arch program at this institution requires 156 credits of study in topics such as: The Art of Building, Basic Principles of Structures, Building Analysis, Building Cities, and the History of Architecture. Students can also participate in the Residency Program at the Center for European Studies and Architecture in Switzerland to learn more about the profession. The School of Architecture and Design also provides instruction in industrial design, interior design and landscape architecture.
Resources
To learn more about the architectural profession, architecture education and other aspects of this profession, consult the resources provided in this section.