What is a Self Paced Course?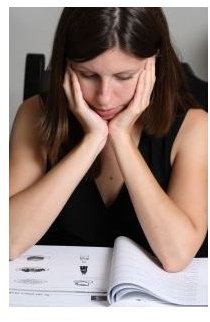 What is a Self-Paced Course?
If you've found yourself trying to find a definitive answer to the question "What is a Self-Paced Course?" Look no further. A self-paced course is one where the student directs the study at his or her own discretion. The point of the self-paced course is to allow students from different geographical locations to study part-time and still receive credit for their studies. You may have seen advertisements on television or in the newspaper for self-paced courses such as the Institute of Children's Literature or the Automotive Institute. Now, there's a growing number of universities offering self-paced courses of study:
The University of North Carolina System
Northwestern Christian University
Penn Foster College
California Coast University
University of Missouri - Columbia
California National University for Advanced Studies
What Does it Take to Succeed in a Self-Paced Course?
To succeed in a self-paced course, you will need a lot of discipline. Before you enroll, you will want to take inventory of your professional development learning goals so that you can reinforce the reason you are taking the course. Once you have done that, you will then need to take stock of the time you have available for study. Do not enroll in more courses than you have time to complete in a reasonable amount of time. You will become overwhelmed.
Once you are enrolled in your self-paced course, you'll want to divide the assignments into manageable chunks. How much can you reasonably read and digest in one hour? Before setting up a schedule, be honest with yourself about this fact. This way, you will not schedule yourself to read or study more than you can bite off in a particular time period; yes, that's right, schedule. Successful completion of a self-paced course is dependent upon good time management skills. Because you won't have anyone looking over your shoulders, you will need to set deadlines for yourself. If your deadlines are unreasonable, you will be more likely to become discouraged and drop the ball on your course.
How is a Self-Paced Course Different from an Independent Study?
Finally, another type of "self-paced" course is the university independent study. In an independent study, the student designs the curriculum he or she will study and then meets regularly with a professor to discuss his or her progress through the material. This is distinct from the self-paced course where the student is, literally, on his or her own. It's important to note that during a self-paced course, you will not likely have much access to an instructor, so it is all up to you.
How Does One Fund a Self-Paced Course?
For the most part, if you are taking a self-paced course, you will likely be attending school very part-time so self-paced courses are also self-funded courses. Before you touch your credit card or ask for a loan so you can take the course, re-assess whether you need the course to be successful in your goals. Often the debt you incur while undertaking self-paced study is not "good debt" and thus it can leave you with financial woes when you complete the program. Sometimes, employers will pay for such courses so check and see if yours is one of them. Otherwise, save up the money you need before you enroll.
References:
University of North Carolina Distance Education https://www.fridaycenter.unc.edu/cp/catalog/index.htm
Image courtesy of sxc.hu/gallery/hvaldez1