Guide to Find the Best College to Learn Computer Game Design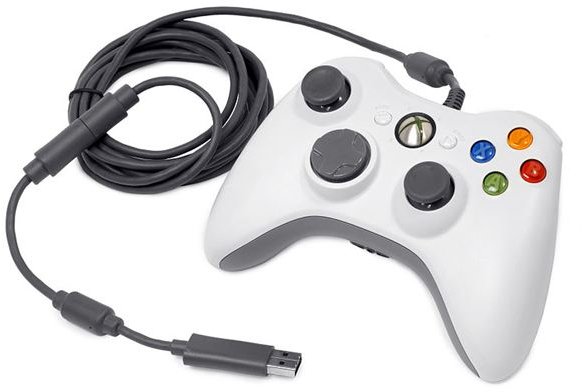 If you need to find a college to learn computer game design, it would be to your advantage to look for the best rated institutes. Almost all industries today have elevated their recruitment and hiring standards, in order to meet not only global competition but also the consumers' maturing behavior.
The gaming industry is no exception to the ongoing changes in business trends, thus, aspiring entrants have to make sure that their skills and formal training are aligned with the latest in technological and consumer behavioral demands.
In line with this, the Princeton Review made a selection of the top colleges for game design by basing their choices from among the developers of the latest collegiate games surveyed as among the best.
The eight colleges ranked as among the best schools offering computer degrees in game design that provide the most comprehensive education for game development, are: (1) University of Southern California (2) DigiPen Institute of Technology (3) Drexel University (4) Becker College (5) Rensselaer Polytechnic Institute (6) The Art Institute of Vancouver (7) Worcester Polytechnic Institute, and (8) Massachusetts Institute of Technology.
1. University of Southern California, Interactive Media Division –USC-IMD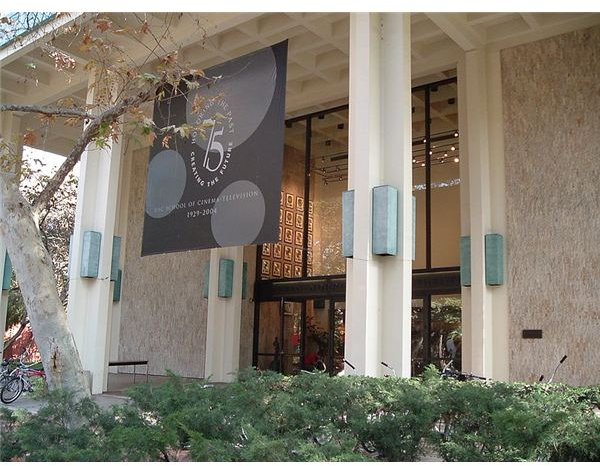 USC-IMD program offers methods and technologies that are attuned with arts and entertainment inasmuch as the leaning disciplines are linked to their cinema art schools. This gives the students the opportunity to explore media convergence using the latest trends and technologies to create the most interesting interactive gaming ideas.
Graduates of the USC-IMD have made impressive track records, particularly in the indie gaming scene. The school boasts of graduates whose names and games are highly-regarded in the gaming circles.
Learning the discipline is by way of collaborative networking among students, instructors, writers, directors, artists, cinematographers and sound designers, to promote an atmosphere where traditional storytelling methods can draw out the best ideas from future storytellers. Gamers know that storyboards provide the necessary backbone in making the most attractive game designs
Degree Offered:
Bachelor of Arts in Interactive Entertainment, through the College of Letters, Arts and Sciences in collaboration with the School of Cinematic Arts
General Education Requirements
This includes mostly a student's understanding of historical and cultural perspectives through studies of Western and Global Traditions plus a course In Scientific Inquiry. Writing requirements comprise training courses on how to express ideas with clarity derived from critical thinking, in order to build a sound argument for or against concepts.
All in all, diversity of dimensions and ideas arising from human differences and interests from both contemporary Americans and international counterparts. There are six different courses in various categories including writing, foreign languages and multiculturalism for the diversity curriculum.
Required Production Courses
These are the courses that provide the learning fundamentals for cinematic, communication and experimental techniques that will teach the students about filmmaking through its technical and aesthetic principles. The courses are taught by way of demonstrations, hands-on production and critical analysis, to which learners will be required to come up with five non-dialogue digital video movies, using the school's equipment.
However, students are informed beforehand that an approximate amount of $ 1,000 should be allocated as additional expenses to pay for miscellaneous expenses, insurance fees and lab costs.
GPA Requirements to Pass the Course
A minimum grade of C or 2.0 must be earned for prerequisite courses to qualify for enrollment in the major course curricula. Certain courses are allowed to be repeated only once, and these are CTIN 309, 483, 484L, 488 and 489; otherwise, another failure will render the student disqualified from continuing the program.
Estimated Annual Tuition and Fees = $ 38,570
Please proceed to the next page for more information about the game design degrees offered by DigiPen Institute and other colleges that offer computer degrees in game design
2. DigiPen Institute of Technology

This institute is located in Redmond, WA and is one of the oldest institutes to provide computer degrees in gaming design. DigiPen's computer degrees for game design are offered as Bachelor of Arts and Bachelor in Science and as part of the Computer Engineering curriculum. .
DigiPen has produced graduates who became award winning game developers and found work in reputable corporations like Valve and Airtight Games. Some of their female graduates have been ranked as the "most influential women in the games industry,"
General Education Requirements
Programs that are focused on providing foundational fine arts skills in (1) figure drawing, sculpting and painting (2) tone, color and composition (3) human and animal anatomy, and (2D and 3D production art and animation.
Estimated Amount of Annual Tuition
This depends on the program's number of credits required, at a tuition fee rate of $ 476 per credit.
Degrees Offered
Bachelor of Fine Arts in Digital Art and Animation
A combination of comprehensive program for technical and creative foundation in fine arts and animation. This is provided by way of academic foundations and hands-on training to acquire practical skills for video game and cinema, using a broad range of traditional and digital media. Graduates of this degree become future: (1) concept artists (2) storyboarder (3) environment artist (4)3D modeler (4) animator and (5) technical artists.
Required and Elective Coursework
(1) Film and Cinema Studies (2) Acting for Animators (3) Sociology and Law (4) English Composition and Storytelling, and (5) Physics for Animators. Learning formats include arts, animation, computer graphics, film, science and project classes.
GPA Requirements to Pass the Program
Students are required to create individual projects and assignments as part of the coursework, in addition to project classes that will provide students the opportunity to come up with their own short animated video or as part of a team of programmers and artists who will create a student game.
The entire program requires the completion of at least 144 credits with a cumulative GPA of 2.0 or higher to earn the BFA-Art & Animation Degree.
Bachelor of Arts in Game Design (BAGD)
This program offers combined coursework in game design theory, arts, humanities and social sciences with hands-on application by way of team-based projects. It aims to provide students with academic and practical skills for designing, script writing and creating the art content in computer games in order to become well-versed designers and artists in both electronic and digital entertainment.
Required and Elective Coursework
(1) game mechanics and history (2) design documentation (3) scripting and programming (3) 2D and 3D level design (4) 2D and 3D environment and background art (5) Character design (6) Humanities and Social Sciences.
GPA Requirements to Pass the Program
Students who complete at least 147 semester credits with a cumulative GPA of 2.0 or better will earn the BAGD degree.
3. Drexel University / WestPhal Colleges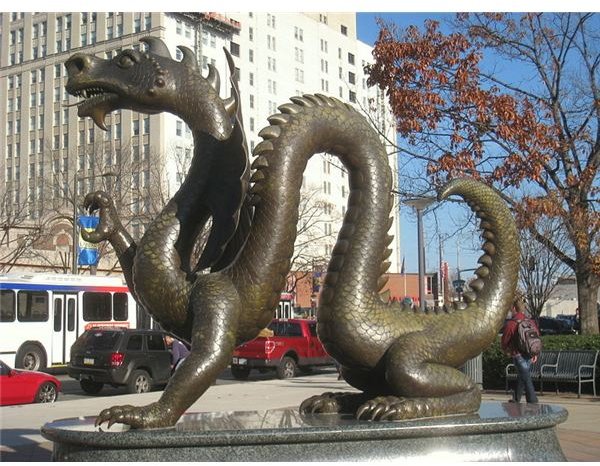 Drexel University in Philadelphia, PA, offers game design degrees in Bachelor of Science in Game Art Production or as a concentration for a degree in Bachelor of Science in Computer Engineering program.
Amount of annual tuition for the bachelor's degree is estimated at $29,800.
Among its roster of award winning graduates are the game developer of Alien Hominid and music composer of Myst III: Exile and Myst IV: Revelation. The university is said to have produced these excellent game masters even before the degree was formalized as a college offering.
General Educational Requirements:
(1) written analysis and communication (2) mathematics, (3) natural sciences (4) arts and humanities, and (5) social sciences.
The University gives advice to interested students to contact the program director, for information about the appropriate course curricula offered. It would be best to seek the director's assistance in working out the areas of specialization and proper course sequencing for the Game Art and Production Major under the institute's WestPhal College of Media Arts and Design or as a course concentration in Game Programming and Development, for Computer Science Engineering.
Please proceed to the next page where you can find more colleges to learn computer game design ranked by Princeton Reviews as among the best schools.
4. Becker College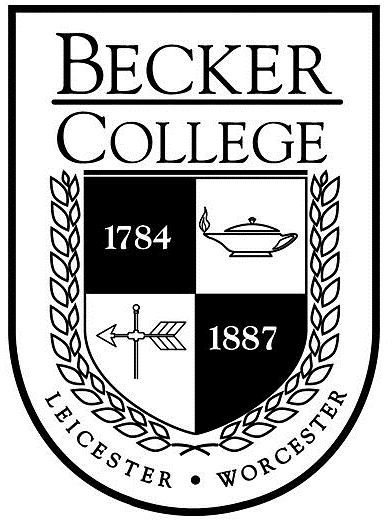 Becker College at Worcester, MA offers the Game Design and Game Programming curriculum as an Interactive Entertainment Major or as Computer Game Development Programming Concentration in Bachelor of Arts in Design.
As majors or fields of concentration, the coursework will prepare the students by way of acquiring solid technical knowledge in game specific software and hardware used in creating next generation computer games, in a highly competitive industry.
The comprehensive curriculum comprises computer programming courses in (1) C++ and Java (2) Direct X technologies (3) data structures (4) artificial intelligence (5) 3D modeling (6) animation, and (7) game prototyping.
To further enhance their learning, students are encouraged to customize their curricula by way of internships, or through general or free elective coursework. Last year, Becker College produced its first batch of computer science graduates who majored in Game Design and Game Programming. The college is proud to note that some of its graduates have become connected with the developers of the award-winning Zoo Tycoon game series by Blue Fang Games.
5.Rensselaer Polytechnic Institute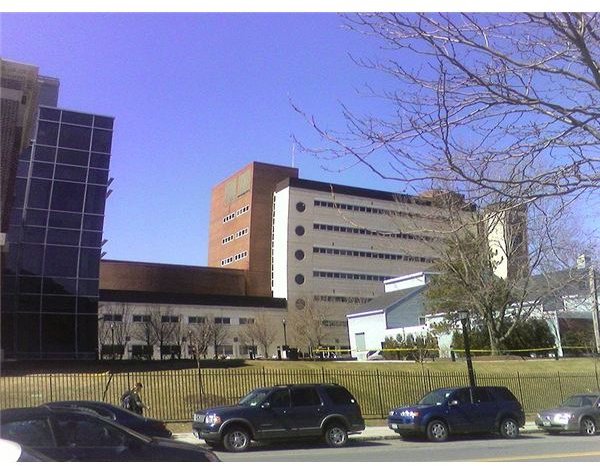 The Rensselaer Polytechnic Institute in Troy, New York, through the institute's School of Humanities, Arts and Social Sciences, offers a Bachelor's Degree in Games and Simulation Arts and Sciences (BS GSAS) in which the game design curriculum maybe taken as a minor / major course or area of concentration. .
The Rensselaer Polytechnic Institute's most notable graduates are the CEOs of (1) Vicarious Visions, developer of Guitar Hero Wii (2) 1st Playable Production which handles Cartoon Network's Ben 10 and Secret Saturdays for Nintendo, and (3) Agora Games, a resource for many prominent games like Guitar Hero and Call of Duty: World at War.
Estimated amount of annual tuition is $38,100.
Bachelor's Degree in Games and Simulation Arts and Sciences (BS GSAS)
This degree program is provided by way of two components: The first is the core curriculum comprising subjects that are recognized as critical for leaders in the field, namely: (1) calculus (2) physics (3) history and culture of games (4) biology (5) experimental game design research projects, (6) computer science, and (7) game development project.
The second are the areas of concentration in Humanities and Social Science as core electives to complete in at least 24 credits, from any of the following subjects:(1) arts (2) communication (3) foreign languages (4) literature (5) philosophy (6) science & technology studies (7) Writing (8) social sciences (9) economics (10) psychology, and (11) science & technology studies.
The courses in the game and simulation curriculum provide learners with team experiences to cover the cycles of design and analysis, and to undertake formal research, a rare component offered in undergraduate programs. The experience allows learners to work effectively in goal-oriented game-development teams, in order to develop one's leadership and management skills.
6. The Art Institute of Vancouver

The Art Institute of Vancouver in Vancouver, BC Canada, is basically an art school but offers the game design project for those seeking to acquire additional knowledge in computer game design. Completion of the course could qualify an aspirant for entry-level jobs like character animator, modeler, game tester, and game designer.
At the Art Institute of Vancouver, learning is acquired via hands on courses using industry-related software and technology, in which learning is a combination of artistry and digital skills specially designed for those for gaming aficionados. The training includes basic learning skills in drawing, color theory, and 2-D design and will progress to a training course in game design modeling and animation.
The annual tuition is estimated at $25,352 for international students and $22,835 for domestic enrollees.
The most advanced game design training courses offered include scriptwriting, storyboarding, character animation, and production. Students are required to develop a portfolio as manifestation of their game design training which they can proudly present to potential employers. The successful completion of at least 105 credit hours for this program earns the student a diploma for the Game Art & Design course.
Please proceed to the next page to find two more colleges to learn computer game design degrees ranked as among the best schools by Princeton Review.
7. Worcester Polytechnic Institute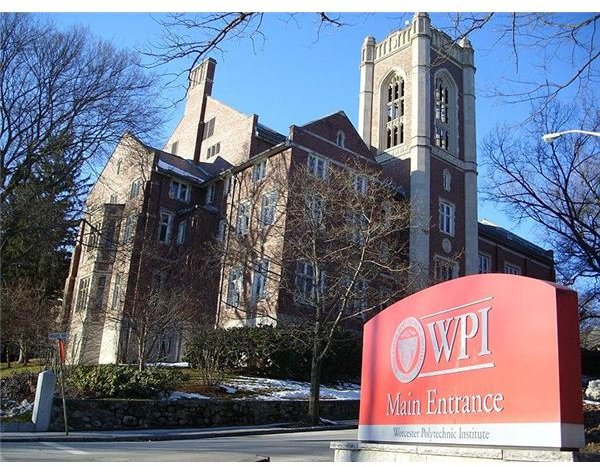 The Worcester Polytechnic Institute located in Worcester, MA offers the Interactive Media and Game Development (IMGD) degree as a major course.
The institute is proud to cite its prominent alumni: (1) The chief technology officer at Turbine, (2) The principal designer at Dejobaan Games, Aaaaa!!!-A Reckless Disregard for Gravity, a nominee for an Independent Games Festival Award, and (3) The lead designer on Second Life.
It is a three-part curriculum wherein the core courses are designed to furnish students with skills foundation, either for technical or artistic work in line with the emerging trends in the gaming field. The IMGD may be taken as a technical concentration in which students take a more traditional Computer Science (CS) course. Another way is to take IMGD as an Artistic discipline in which the students take more of the Humanities and Arts (HUA) courses.
Upon reaching the junior year level, going toward the latter part of the curriculum, students tackle the courses in IQP (technology/society interaction project), advanced IMGD offerings, advanced CS and HUA courses, as well as the capstone experience. In relation to the latter, students have to plan on doing an MQP milestone project as a team, comprising members from both IMGD-Artistic and IMGD-Technical learners.
Course Requirements:
(1) Two core courses on analysis, development, and storytelling relating to interactive media and game development
(2) One course on the social and ethical dimensions of interactive media and games.
(3) One course each in math, science, and computer science.
(4) One course each in computer art, computer music, and English/creative writing
(5) Two advanced courses on either technical (programming) or artistic aspects of interactive media.
(6) To complete an IMGD either in Computer Science or Humanities and Arts, additional 10 courses are required for the chosen fields of concentration.
8. Massachusetts Institute of Technology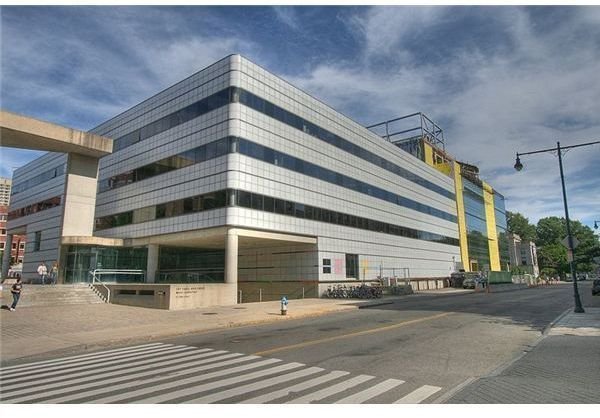 Massachusetts Institute of Technology (MIT) in Cambridge, MA, also offers computer science and media studies. However, the school was included as the last and eighth, among the recommended top colleges for computer game design, not for a particular gaming-design degree but for the school's Singapore-MIT GAMBIT Game Lab.
The said game lab, was a collaborative project between MIT and the government of Singapore, as a means to provide new directions in exploring, and for developing computer games as accepted medium. GAMBIT is unlike any other game lab, since it provides a capable facility for creating video game prototypes. The prototypes enable the institute to exhibit their researches as a complement to their traditional academic publishing.
One good example of the lab's use, is for sketching out cut scenes. This particular aspect is important in making sure that the scenes will communicate the story clearly to the game player.
An MIT degree in computer science or media studies is estimated to cost around $37,510 in annual tuition fees.
This completes our presentation of the top ranking schools selected by Princeton Review. Let this list serve as a guideline for readers, who need to find a college to learn computer game design according to global standards that meet a wide range of discriminating consumers.
Reference Materials and Image Credit Section:
References:
By Rosenberg, Dave : Ranking the top game-design colleges for CNET News. March 1, 2010 9:30 PM PST
Image Credits: