Saving With a Money Market College Fund: A Flexible Option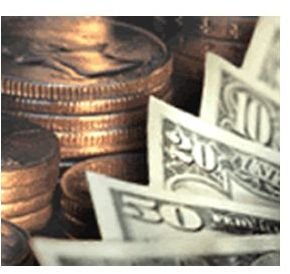 Saving for college is a challenge faced by every parent. It is a daunting task and the options can seem overwhelming. There are 529 Plans, EE Savings bonds, Education Savings Accounts, Coverdell Education Savings Accounts, and many, many more. Some like the idea of an investment plan that makes the money "untouchable". After all, if you can't withdraw the money, you eliminate the risk of spending it. Others, however, would prefer the option of accessing their savings if needed. If you fall into the latter category, a money market approach might be a good option.
Before you decide to save via a money market college fund, it's important to understand how it works. These funds are convenient options to holding only cash. They are a form of mutual fund which allows fund managers to invest in short-term, liquid investments with relatively good returns. Money market funds are designed to maintain a stable Net Asset Value (NAV) of $1.00 per share and so do not significantly fluctuate in value on a day-to-day basis. Typically, the monies held in the fund are readily accessible to the investor (that's you!), often through checking accounts and debit cards. There are no withdrawal restrictions as to how the money can be used, which may be attractive to the investor who worries about penalties for accessing the money held in the fund before their child goes to college.
Money market funds are subject to oversight by the Investment Company Act of 1940 which regulates the quality and maturity length of investments. The Securities and Exchange Commission (SEC) has recently changed the rules to ensure that a money market fund's investments have a weighted average maturity (WAM) of sixty days. However, they do have risks that investors should be aware of.
The regulations designating the types of investments that funds can invest in have limited the number of investment vehicles and issuers qualified. Money market funds tend to be heavily invested in financial institutions and large banks and, as recent history has shown, these institutions are not immune to hardship or failure. The failure of one issuer of an investment can cause the NAV to fall below $1.00. Also, the value of the fund is not insured or guaranteed but is determined by the value of its assets. Money market funds have fees and expenses that are paid through the fund and affect overall yields. Lastly, as each fund is managed differently, it's important for the investor to pay attention to the investment and allocation choices made by fund managers. Exposure to risk will vary from fund to fund.
Even with the risks, a money market fund can be a sound investment and strategy to pay for college. Many states have mutual fund companies operate their 529 college savings plans and these firms invest more heavily in money market funds as the beneficiary (student) ages. Similarly, selecting a fund with an approach of decreasing risk exposure would make your investment more stable as your child grows and eventually enters college.
If you're interested in seeing some of the companies that manage state 529 college savings plan, visit https://www.collegeanswer.com/paying/content/529_plan_statebystate.jsp . The list will give you examples of the types of companies to research.
Finding the Right Fund For You
Savvy investors might feel comfortable choosing a money market fund on their own, but if you don't count yourself among them, finding help is easy.
Of course, talking to your local banker or financial planner is always a viable option for any investment or savings needs.
References
Image Courtesy of Wiki Commons and U.S. Department of the Treasury.