Jobs that Require a 4-Year Degree: The Most Lucrative College Courses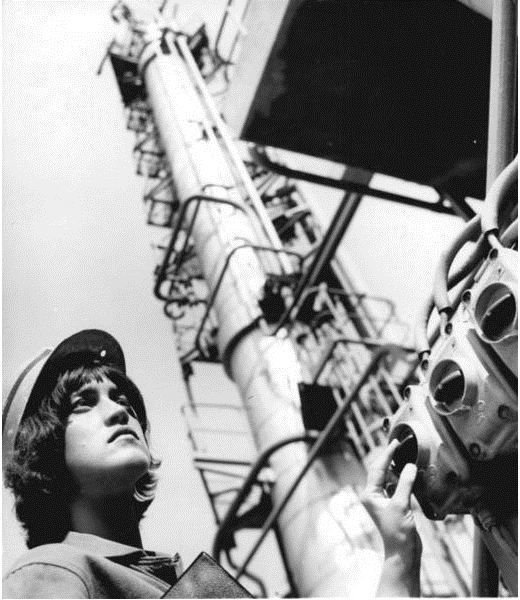 Information about the Most Lucrative Four-Year College Education
When learning about the jobs that require a four-year college degree, it would be best if the aspirant sets his sight on the most lucrative college courses. Hence, in seeking out information about educational requirements, his quest should include finding out about the college curricula, the best colleges to attend and the training skills required. That way, learners can enhance their qualifications as aspirants for these jobs in the best ways possible.
In line with this, we have grouped these jobs into three categories, Engineering, Health Care and Business. Find the information you need in the succeeding sections.
High-Paying Engineering Jobs for BS Engineering Degree Graduates
Petroleum Engineering
Petroleum engineers are in demand not just locally but globally because the oil industry is an important aspect of a highly-industrialized environment on a global scale. The national pay data for petroleum engineers disclose that the salaries for these professionals range from $83,681 - $142,492. Most of them find work in (1) oil and gas companies, (2) oil and gas exploration firms, (3) oilfield services , (4) petroleum service providers and (5) engineering consulting firms.
The job of a petroleum engineer is mainly to oversee oil exploration projects, or to supervise the process of extracting oil from reservoirs, through their transport and disposition in petroleum storage depots.
Degrees for Petroleum Engineers
Most petroleum engineers are graduates of a bachelor's in petroleum engineering degree program, while others who graduated in related courses like civil, mining, mechanical, geological or geophysics engineering also qualify. This can be attributed to their additional coursework or minors in petroleum engineering.
Best Universities for Engineering and IT Degrees
Inasmuch as petroleum engineering is globally in demand, the US News and World Report based their list of the best engineering universities in the US on those that were ranked by the QS World University Rankings.
Massachusetts Institute of Technology (MIT) scored 100% and ranks first worldwide
Stanford University – scored 83.3% and ranks second worldwide
University of California, Berkeley –scored 82.7% and ranks third worldwide
California institute of Technology - scored 68.3% and ranks fifth worldwide
Carnegie Mellon University – scored 55.1 and ranks twelfth worldwide
Other engineering jobs that require a 4-year bachelor degree completion and are ranked among the top paying careers in today's employment trends are (1) Chemical Engineering (2) Mining Engineering (3) Computer Engineering (4) Electrical Engineering (5) Mechanical Engineering (6) Industrial/Manufacturing Engineering and (7) Aerospace/Aeronautical/ Astronautical Engineering
High-Paying Health Care Jobs for Graduates of BS Degrees in Health and Rehabilitation Science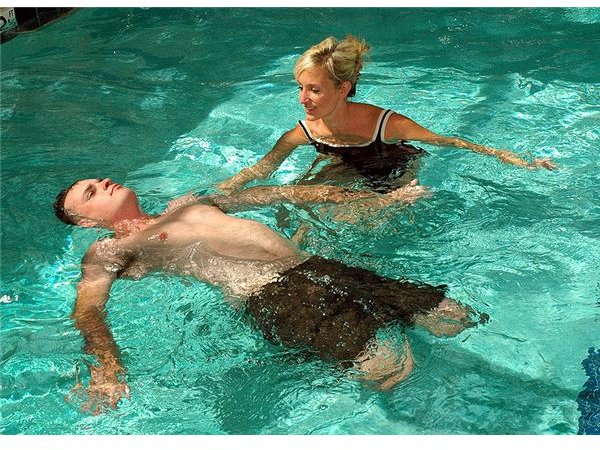 Occupational Therapists
Occupational therapist tops the list of jobs that require a four-year college degree in health and rehabilitation sciences. Most successful professionals in this occupation give advice to those who plan to pursue the BS Occupational Therapy Degree, to prepare as early as high school. Try to be competent in college prep science courses for psychology, physics, anatomy, human development and anthropology. Complete the bachelor's degree and then pass the National Board for Certification in Occupational Therapy (NBCOT).
Licensed occupational therapists earn annual salaries that range from $58,254 to $80,483 and find lucrative jobs in (1) Healthcare Companies (2) Occupational Therapy Rehabilitation Centers (3) Long-Term Care Rehabilitation Centers, (4) Rehabilitation Centers and (5) Nursing Homes.
The best colleges to attend are those that have no more than twenty students per class because learning this type of profession requires interaction and personal attention from the university or college instructors. In addition, the best schools for a BS Occupational Therapy Degree are those with a high percentage of passing graduates on the NBCOT accreditation exam.
Top Universities and Colleges for BS Occupational Therapy Degree
Boston University at Sargent; Boston, MA – Ranks first in US News and World Report for 2008 as the nation's top educational institution for BS Occupational Therapy Degrees. BU holds the record of having 97% to 100% passing rates on the NBCOT examinations.
Washington University in St. Louis; St. Louis, MO
University of Southern California; Los Angeles, CA
University of Illinois—Chicago; Chicago, IL
Tufts University-Boston School of Occupational Therapy; Medford, MA
University of Kansas Medical Center; Kansas City, KS
University of North Carolina–Chapel Hill; Chapel Hill, NC
Colorado State University; Fort Collins, CO
Optometrist Jobs
The health care industry is getting the most attention in government reforms, since it is the latter's aim to provide the health care services where it is most needed. In line with this, the vision care industries have become a core sector and the number of retailers and manufacturers for vision care products are growing. Therefore, employment opportunities available to those who have completed a BS Degree in Optometry have likewise increased.
Find the continuation of the educational requirements for optometrist jobs on the next page.
Jobs for Graduates of 4-Year Degrees in Health and Rehabilitation Sciences (continued)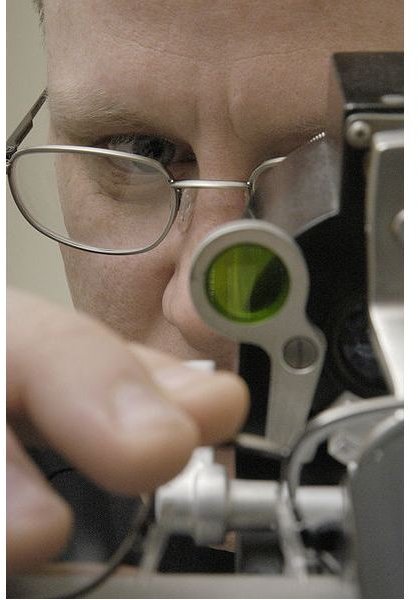 BS in Optometry Degrees
Most optometry undergraduates have taken up biology, physics or chemistry as their majors, in order to qualify for the Optometry Admission Test (OAT) that is usually taken even as an undergraduate. The OAT's main areas of focus are physics, reading comprehension and quantitative reasoning. To get the best jobs that require 4-year degree courses in Optometry, the college graduate should pass the National Board of Examiners in Optometry (NBEO). Continuing educational credits are required thereafter, as license-renewal requirements for those who have successfully passed state licensure exams.
As in any high-paying job, quality education gives the candidate the edge over other aspirants. Thus, it is important for those who intend to pursue this career to attend the best educational institutions offering optometry degrees. This denotes not only considerations for costs but also by the student passing rates of the institution's examination by the National Board of Examiners in Optometry (NBEO).
The school's accreditation is a must, which should be qualified by the Accreditation Council on Optometric Education (ACOE), the only recognized accrediting body for optometry schools.
The clinical facilities, like on-campus optical laboratories and eye-care clinics are important features to look into. This is where undergraduates will be given proper hands-on training and actual experience in providing vision care services to real patients. Coursework includes academic and practical training for filling lens prescriptions as well as fabricating vision care products as part of a wide-range of knowledge furnished to the optometry student.
The Top Optometry Schools in the US
University of California-Berkeley – Ranks number one in the US News and World Report- 2011 as one of the best public colleges that offer optometry education. Their faculty honor roll includes four winners of the Pulitzer Prize, 32 holders of MacArthur Fellows and 21 Nobel Prize laureates. Currently, eight of them are actively participating as faculty members of the university's optometry department.
University of Alabama at Birmingham - Ranks as the 151st of the nation's top universities. The BS in Optometry program is offered via a combination of academic foundation in vision sciences and professional training in clinical optometry schools.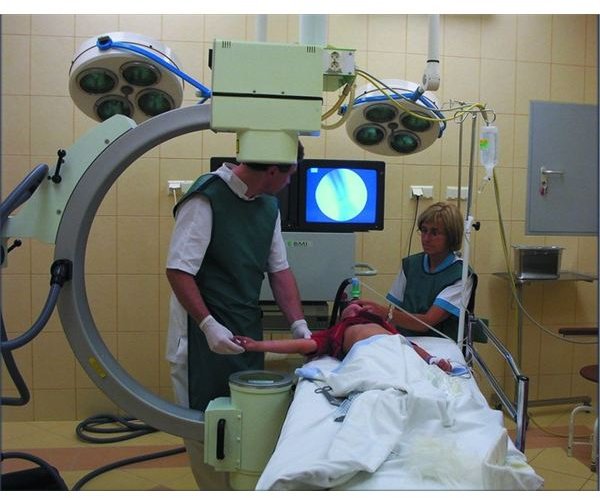 Physician Assistant Jobs
Physician assistants are as important as the physicians themselves – this is why it doesn't come as a surprise that they also hold one of the top paying jobs that require a four-year college degree. They are tasked to examine and treat patients, prescribe medications, order and analyze lab tests including x-rays. However, the laws require the professional physicians directly supervise the work of the physician assistant.
The latter is likewise required to pass the Physician Assistant Certification administered by the Accreditation Review Commission on Education for the Physician Assistant (ARC-PA). Another required certification is being issued by the Physician Assistant National Certifying Exam (PANCE), to become fully eligible as a PA-C.
The requirements are rigid, for certified students have to take at least one-hundred hours of continuing medical course credits every two years, and tackle the re-certification exams every six years. Some others choose to obtain a Master's Degree to advance in their job positions.
The most important areas of concentration for a physician assistant program are pathology, biochemistry, anatomy, physiology, pharmacology, primary care medicine, inpatient medicine, disease prevention, obstetrics, gynecology, geriatrics, surgery, emergency medicine, pediatrics and psychiatry.
The U.S. News University Directory Graduate-Level for Physician Assistant Schools and Physician Assistant Programs, have ranked the following as the top physician assistant schools & colleges:
University of Iowa College of Medicine in Westlawn, Iowa City
Duke University –DUMC in Durham, NC
Emory University in Atlanta, GA
George Washington University in Washington, DC
University of Texas Southwestern Medical Center in Harry Hines Boulevard Dallas, TX
University of Utah School of Medicine in Chipeta Way Salt Lake City, UT
High-Paying Business Jobs that Require Four Year Business Degrees
In the field of commerce and business, most jobs that require four-year degrees and are consistently ranked as the top jobs in demand include graduates of BS in Accountancy, BS in Actuarial Science, BS in Logistics and Supply Chain Management and BS in Finance programs.
Find information about the college courses and professional requirements for these top occupations in the following related articles:
Becoming a CPA after Earning Your Accounting Degree
Actuarial Science Graduate Degrees
B.B.A. in Logistic/Supply Chain Management (Best College Degree Programs for Military Retirees)
Reference Materials and Image Credit Section:
References:
Image Credits:
All images are courtesy of Wkikimedia Commons