Best 4-Year Fashion Merchandising Degree Schools in the U.S.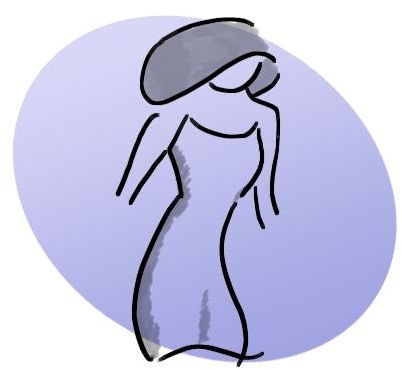 The Importance of a Comprehensive Fashion Merchandising Education
Graduates of bachelor's education from 4-year fashion merchandising degree schools have become the fashion industry's latest darlings. In line with the current developments in business trends and strategies, these young professional have proved capable of planning and staying ahead of the fashion trend.
Everyone knows that the fashion industry can be a tricky business. Thus, clothing and apparel companies have come to realize the importance of hiring candidates with combinations of business knowledge and stylish fashion sense.
However, aspirants are advised to choose their school well by checking out the curricula being offered. The best institutions are those that provide students with learning media not only for enriching one's fashion sense but also for developing one's business instincts. Disciplines should include strategical planning and researching on how to create or invest on fashion designs by integrating the most important elements of today's businesses: information technology, accounting and finance, market analysis, diversity and global appeal.
Commerce has greatly transformed in line with the continuous stream of changes and developments brought about by technological advancements. Most learning institutions have become aware of this, but not all. Choose a reputable school that provides the educational foundation needed by almost all types of business industries, wherein fashion as one of the greatest market influences, has not been left behind.
In line with this, we have explored information about two of the top learning institutes, University of Georgia and Ashland University; they have emerged as highly recommended 4-year merchandising degree schools. Let's take a closer look and find out about the learning modules that they offer.
University of Georgia, Athens (UGA)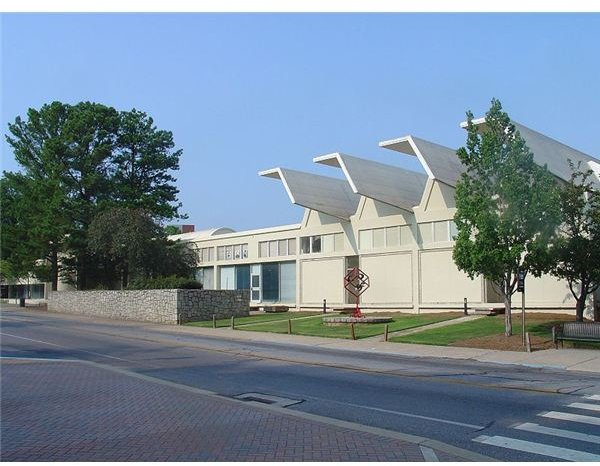 Recognitions
The University of Georgia is by itself prestigious, as it was ranked as:
The 6th of the 100 Best Values in Public Colleges by Kiplinger's Magazine.
The 4th nationally best in "Payback Earnings to Tuition" by Smart Magazine
The 20th of the nation's Top Public Universities by US News & World Report Best College Rankings
The Best Value among Public Universities by Princeton Review
The Top 20 Public Best Buys by Money Magazine
It is also home to the George Peabody Awards, which is an award giving body that recognizes international excellence in radio and TV broadcasting, and most recently, World Wide Web journalism and documentary film-making.
In the 2011 US News & World Report for Best Colleges, this university ranks as the 56th best in the National Universities category, from out of the 262 public and private institutions that were evaluated by the Carnegie Foundation for the Advancement of Teaching. A university included and ranked in this category denotes that it offers a full range of undergraduate majors, master's and doctoral degrees all with great emphasis on research.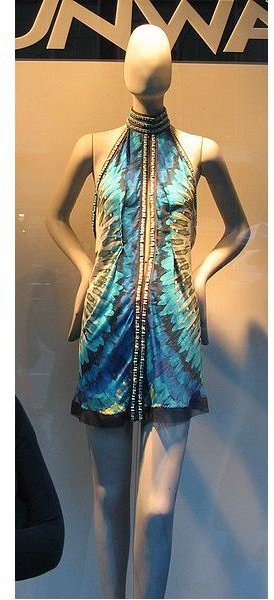 What UGA Offers to Students of Fashion Merchandising Degrees
The UGA undergraduate program for the 4-year fashion merchandising degree covers all aspects of fashion merchandising plus the development of research knowledge as sound basis for their liberal arts education. The course is handled by UGA's College of Family and Consumer Sciences under the Department of Textiles, Merchandising and Interiors.
The faculty members are equipped with both teaching and research expertise for a diverse undergraduate program in fashion merchandising. They are well-known publishers of journals in reputable fashion merchandising publications like Clothing and Textile Research Journal, International Journal of Consumer Studies, Colorado Technology: Dress, Dye and Research, just to name a few.
For Fashion Merchandising majors, the prerequisite courses in Statistics, Elementary Chemistry & Lab, Economics, Psychology, Sociology, Computer Science and Accounting, should have been completed during the general or preparatory levels of the 4-year fashion merchandising degree program.
The regular courses for the undergraduate's major curriculum, includes Retail Planning and Buying, Global Retailing, Textiles including Textile Testing and Textile Economics, while courses for apparel know-how includes Dress, Society and Culture, History of Dress and Fashion, Apparel Line Development and Presentation.
Additional courses offered aside from the regular areas of discipline, is the Global Soft Goods program, which provides the student the opportunity to gain knowledge and experience in global sourcing, production and logistics. Learning about globally appealing soft goods includes courses on Product Development, Computer Aided Apparel Design and Production, International Textile and Apparel Quality Analysis.
A study abroad program is included as a curriculum for this optional syllabus, which provides both undergraduate and graduate students of UGA, actual learning experience about fashion merchandising in China, London and Tokyo. This international offering is on a rotational basis and the 2009-2011 study-abroad course is in China-Hong Kong, while a 6-week internship program is being offered in London during the summer.
More information about UGA and Ashland University, on the next page.
Fashion Merchandising Degree at UGA (continuation)
2010-2011 Estimated Cost of Attendance:
This estimation was based on a 9-month academic year for:
Georgia Residents:
Tuition Fees plus Residence Halls and 7-Day meal plans - $ 17,196; estimated cost of books & supplies - $ 1,030 and estimated cost of living expenses - $ 1,510 for a Total Cost of Attendance of $ 19,736.
Out-of-State Residents:
Tuition Fees plus Residence Halls and 7-Day meal plans - $ 35,406; estimated cost of books & supplies - $ 1,030 and estimated cost of living expenses - $ 1,510 for a Total Cost of Attendance of $ 37,946.
Students who are seeking for need-based scholarships may consult with the UGA Office of Student Financial Aid.
Fashion Merchandising Degree at University of Ashland, Ohio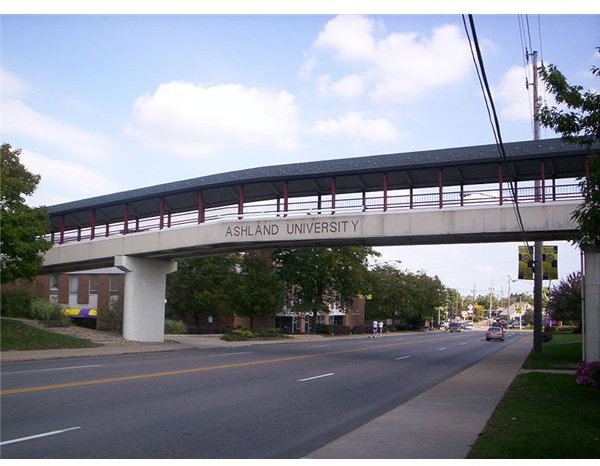 Recognitions
Ashland University is No. 58 In the 2011 US News & World Report for Best Colleges In Regional Universities (Midwest).
What this University Offers:
Preparations for a dynamic career in fashion merchandising are offered by AU's Family & Consumer Sciences Department. The 4-year Fashion Merchandising degree curriculum includes fashion analytics where learning areas cover knowledge about construction, style, fit, methods and costing. Courses in textile cover studies about fiber, fabric construction, yarns and finishes for clothing and interior designs. The development of fashion sense will explore not only the evolution of the fashion industry but also its relation to current business trends, particularly in marketing, retailing and advertising.
Students are allowed to express their creativity by way of fashion show presentations, learning projects and hands-on learning assignments by working with local entrepreneurs in developing and designing evening dresses, sports outfits and a line of tote bags.
The fashion merchandising students in most classes are maintained at no more than 18 learners, to give the university's ten fashion merchandising professors more time for monitoring individual career goals and interests. Thus, internships will be completed at relevant fashion industries that could give the student the widest and closest training experience for their targeted careers.
Students can also have the option to take their junior years via an associate's degree cooperative program at the Fashion Institute of Technology in New York City and return to Ashland University toward the completion of the bachelor's degree program. Another option is a study-abroad offer for a one month training at the Paris Fashion Institute, where student earn credits for the continuation of a fashion merchandising curriculum at Ashland. The cooperative study programs are designed to add to the student's knowledge and credentials for having acquired part of their training and exposure, in the most fashionable venues and trendiest of marketplaces
Most fashion merchandising graduates of this university consider the one-on-one attention they received from their professors as the most important aspect of their fashion education at Ashland University.
Tuition and Other Fees at Ashland University
The following are the tuition fees and charges for resident students for two semesters, which include room, meal plans, technology, activity, recreational, special class fees and non-recurring fees. Since these are 2010 fall /spring rates, they are subject to change without notice.
Undergraduates - Fall - $ 18,372; Spring - $ 18,372 for a total of $ 36,744.
International Students – Single Term - $ 5,921; Four (4) Terms- $ 23,856
Adult Learners – Rate per Semester Hour - $ 451; Rate per Three-hour Course - $ 1,353
Students seeking financial assistance are assured that financial aid counselors will determine the grants and scholarships in their behalf, and without the need to apply for university-administered scholarships. Comprehensive enrollment applications will be evaluated for all awards, to which the student may be eligible.
The information provided in this article is intended to serve as a guide for those seeking information about the best 4-year fashion merchandising schools, where they could have the most comprehensive learning experience.
Reference Materials and Image Credit Section:
References:
Image Credits: