Finding Living Expense Grants While Student Teaching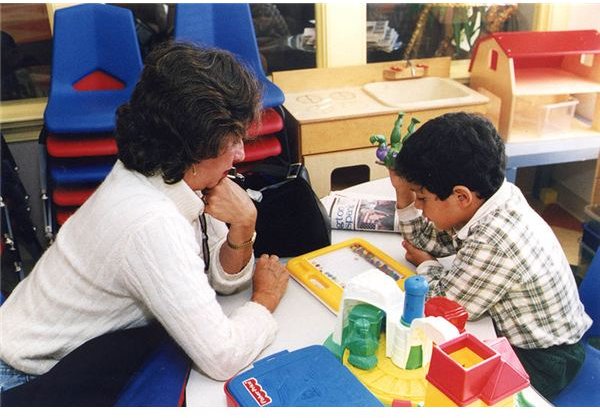 Pursuing Teacher Education in the US
Teacher education in the United States requires the completion of core courses in education pedagogy along with specialization courses in the area of interest to the student. After completing required courses and taking comprehensive exams towards the academic degree, in most cases teacher candidates are required to complete the requisites for their teacher license. A practicum or student teaching is often one of the major requirements towards finishing the teaching degree and obtaining their license.
Oftentimes, education students pay for their higher education through the use of financial aid such as scholarships, work-study and loans while in school. Unfortunately, much of this financial aid lapses as students engaged in student teaching no longer have the required number of credits. Student teachers must then rely on alternative sources to help pay for their basic living expenses as they pursue their student teaching phase. By applying for teacher-based aid, students can receive financial aid that can act as living expense grants while student teaching.
Where to Find Living Expenses While Student Teaching
Try individual state education aid for teacher grants. Some states such as California have specific programs for teachers to complete their studies. For information on California's program called CalGrant, visit the CalGrant Information Page. You can search for your own state's education department at the U.S. Department of Education website.
American Federation of Teachers has a database of grants, scholarships and loan forgiveness program for student teachers. This extensive database is searchable by state, type of funding and level of education. To search for funding programs, visit the American Federation of Teachers website noted below.
Teacher Educational Assistance College and Higher Education Grants (T.E.A.C.H.) given by the Federal government give funding to those studying to be teachers. Upon graduation, students are required to teach in low-income schools for up to four years. For information, visit the FAQ page at the US Department of Education website.
Apply for Federal aid and grants such as PELL and FSEOG grants to finance your education. These grants can be applied over multiple years depending on your financial need. You have to fill out a Free Application for Federal Student Aid (FAFSA) which you can obtain by paper or online.
Points to Remember
In most cases, traditional financial aid will not cover living expenses while student teaching, such as rent, food and transportation. Before arriving at the student teaching phase of education, students should begin looking six months in advance for funding sources that can act as living expense grants while student teaching. Search the Internet for sources in addition to talking with teachers. Waiting too long will result in missed opportunities as other students take up the available grants. Also, prepare all application materials such as transcripts, recommendations, evaluations and teaching-related experience. This legwork will make the application process easier and less stressful.
References
State Dept. of Education Office contact database - https://www2.ed.gov/about/contacts/state/index.html
Free Application for Federal Student Aid - https://www.fafsa.ed.gov/
Online Education Database of Schloarships - https://oedb.org/scholarship/teacher
American Federation of Teachers (AFT) database - https://www.aft.org/yourwork/tools4teachers/fundingdatabase/
(Photo courtesy of WikiMedia Commons – https://commons.wikimedia.org)