How to Write College Admissions High School Resumes and Get Admitted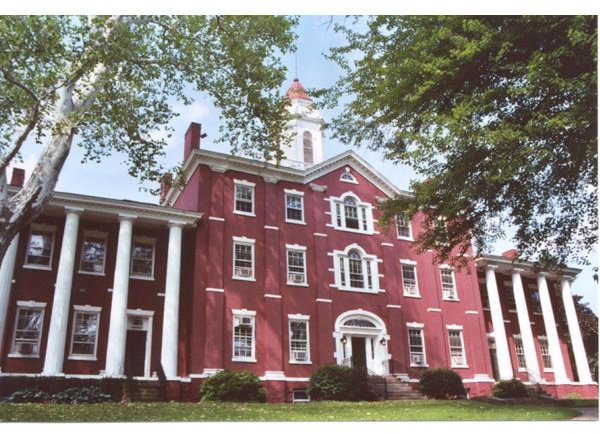 Why Your College Admissions Application Needs a High School Resume
Perfect SAT scores are no longer enough to ensure college admissions. High school resumes are required by a growing number of colleges and universities. High school resumes let you inform the college admissions staff about your student leadership, athletic activities and other high school accomplishments. In some cases, a high school resume may be optional but it should be submitted anyway since this document may set you apart from other applicants.
A high school resume prepared for college admissions is similar to a traditional resume but with different goals. Rather than a job interview, a quality high school resume increases your chances of admission. This document also lets you highlight some of your non-academic activities, such as editing the school newspaper or participating in Model United Nations, that you might not be able to describe in a standard application.
Before you write your high school resume, check the specific requirements of the college or university you are applying to as expectations vary. At the College of Charleston, high school resumes are optional. At the University of Denver, applicants are expected to describe employment history, professional accomplishments and community involvement. If the college does not provide guidance on resume length, limit yourself to customary two page maximum. The actual content of your high school resume will likely not change drastically in each application but the more you customize to the specific college's requirements the better.
High School Resume Requirements for College Admissions
The main task of a high school resume is marketing you to college admissions staff. Your grades, letter of application, SAT scores and other application materials do part of the selling but they are often not enough. If you are not a high school senior, this section can inspire you to develop your skills and experience further. For each entry, applicants should provide basic information (dates, supervisor, and your role) and details on what you accomplished.
Colleges often impose restrictions on high school resumes through word limits, page limits or forms. Do not get anxious about these limits – think of them as an encouragement to highlight your most interesting and significant activities. Focus on leadership, awards, and other noteworthy successes rather than activities where you were simply a participant.
Extracurricular Activities
For the majority of students, extracurricular activities will form the largest section of the high school resume. This section will show college admissions committees that your interests and abilities beyond homework. Like a traditional resume, you should start this section with your most recent activities and then list others in reverse chronological order.
This section of the high school resume explains the special and valuable skills you have developed through part time jobs, clubs, courses and hobbies. Do you know how to design websites? Do you play in the school band? What about fundraising for clubs or charities? In general, avoid describing academic skills since those are covered in other parts of your application.
Do you volunteer at your local public library? Do you have a leadership role at a church? These are only some of the volunteer activities you can describe in this part of your high school resume. You should focus on outside of school activities here particularly situations where your efforts had a measurable improvement (e.g. "Led hospital fundraising effort that raised $500,000 that covered the free clinic's drugs for six months.")
High School Resume Example #1
Jane Smith
123 Main St, City, State, Zip Code
123-123-4567, [email protected]
Central High School, City, State
Extracurricular Activities
First Flute (2007-2010) Central High School Concert Band – Performed as First Flute in Two State level Competitions.

Security Council Member (2009-2010) Central High School Model United Nations – Represented France at the 2009-2010 U.N. Security Council. Served as Vice-President of the Model UN Club.

Editor (2009-2010) Central High School Yearbook Committee – Supervised yearbookproduction, photography and copy editing for the Class of 2010 Yearbook.
Skills
Art Photography: Exhibited color and black and white photographs in two local exhibitions
Fluent in Spanish: oral and written
Public Speaking: Won Grade 11 Speech Award for speech on Human Rights.
Volunteer Activities
Founded "Pets For Health" therapy group at Community Hospital that brought dogs and cats to visit patients. The group's weekly visits in 2010 reached a total of 300 patients.
Counseled teenage mothers and battered women at the local Women's Shelter for two years (2008-2010). The Shelter assists low income women, victims of domestic violence and small children through counseling, education and games for children.
High School Resume for College Admissions Example #2
Luke Johnson
456 Main Ave, 456-567-5678, [email protected]
Prep School, City, State
Extracurricular Activities
Actor (2009-2010) Prep School Dramatic Society – Performed lead roles in "Hamlet" and "Richard III"

Math Chamption (2009-2010) Prep School Math Club – Competed in three county math competitions and won the Silver Medal for Mathematics in 2009.
Skills
Leadership: Founded several school clubs and launched fundraisers for Habitat for Humanity
Teaching: Tutored elementary school students in Math.
Web Design: Redesigned school website and created website for family furniture store business
Volunteer Activities
Built frames for four houses with local Habitat for Humanity in 2007-2008.
Led weekly story time sessions for toddlers at the South Street Branch Library (2008-2010).
Write Your High School Resume
Writing a detailed college admissions high school resume will improve your chances at most colleges in the United States. If you are not yet in applying to college, you can now look for opportunities to further develop your resume. The two templates provided in this article can get you started but you should ask your parents, teachers or guidance counselor to review the resume before you submit it in your college application. After all, it is easy to make a mistake after spending hours researching colleges and filling out applications.
Further Reading