Suggested High School Courses for College Success: Advanced Placement (AP), International Baccalaureate (IB), & SAT Prep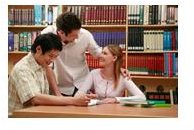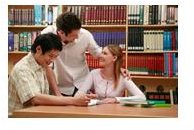 College study is a challenging prospect for high school that can be eaasily overcome through the right preparation. Look into taking high school courses that will prepare you to handle your freshman year. These courses cover both traditional subject areas and more general academic skills. While you take these courses, you should also work to develop your study skills. Learning how to learn is crucial for success in college and the world beyond.
University policies on AP and IB courses vary considerably. At Brown University, for instance, some AP courses do not lead to degree credit but rather let students enroll in advanced university courses. However, they are still a good idea to take even if they do not lead to college credit. The skills you learn will help you succeed in college.
Best Courses To Take In High School
Seek out the most challenging courses that your high school offers such as Advanced Placement (AP) or International Baccalaureate (IB) courses. In addition to the high standards these courses require, many colleges require or give extra weight to these courses. In many cases, colleges will give students degree credit for AP courses: Georgetown University, for example, grants degree credit for both IB and AP courses. As of 2012, the College Board listed over thirty AP courses in subjects such as English Literature, U.S. Government & Politics, Chemistry, Biology and Calculus.
If your school does not offer AP courses, investigate nearby schools and colleges that might offer these courses. In addition to schools, there are a number of private companies that provide Internet based tutoring and instruction for students who wish to take AP courses. While college admissions requirements vary widely, the AP courses listed below are some of the most popular. Whether you plan to be an engineer or a poet, a strong understand of math and English is an excellent place to start.
Calculus AB AP
English Language AP
U.S History AP
Independent Courses
Students seeking additional preparation and increased chances of admission should also consider taking courses from prep companies or specialized tutors. SAT prep courses, ACT prep classes and music instruction are some examples. Students seeking admission to music programs, acting schools and art programs may want to seek instruction on how to perfect their audition skills. Test preparation courses are particularly helpful for students that find it difficult to study from books or outside the support of the classroom setting.
SAT Test Prep Courses: Students can take classroom based or online courses to prepare for this test through companies such as Kaplan or Barron's. Some schools or local tutors may also provide tutoring to prepare for the test.
SAT Subject Test Prep: In addition to the general SAT, there are subject based SAT exams in subjects such as Biology, Literature, Physics, Biology, Spanish, U.S. history, and World History. Check the colleges you are applying to find out which subject SATs you are required to take. Barron's and other publishers offer practice tests and other materials to help students prepare - finding full courses may be more difficult.
Further Reading and Resources
Whether you decide to take AP courses or simply focus on improving your SAT scores, these suggested high school courses for college success should be considered. Before you enroll in these demanding courses, make sure you can dedicate enough time to properly study and learn.