What Are The 10 Top Cities for College Graduates?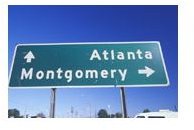 You Just Graduated from College, Now Where Do You Go?
Deciding where to live after you graduate from college is a major decision that affects your career, leisure, friendships and family. Economic conditions also play a role in helping college graduates decide where to move – some states and cities are booming while other continue to suffer from chronically high unemployment. This list of top 10 cities for college graduates includes a mix of large, medium and small cities across the country. Some cities and regions are known for their technology industries while others are known for nightlife or parks. This list of cities for recent college graduates will help you decide where to go.
10: Atlanta, GA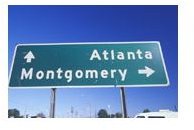 One of the largest cities in the southeast, Atlanta is known for its warm weather and for being the hometown of one of America's most famous companies, Coca Cola. The city is also something of an economic hub for the southeast and the health care industry. The breadth of health care careers and professions and the growth of the sector will certainly be big draws for many college graduates. Aspiring journalists should also think about Atlanta where CNN is headquartered.
9: Seattle, WA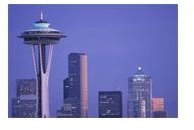 Known as the home of Starbucks, the Seattle area is also home to major U.S. companies like Boeing, Microsoft and Amazon. Many of the large companies based in Seattle are known for hiring large numbers of college graduates every year. Seattle also has a highly regarded music scene. Graduates that love the outdoors will be particularly drawn to the parks and sights of Washington State, many of which are close to Seattle.
8: Boulder, CO
This Colorado city has much to offer college graduates including an affordable lifestyle. The majority of Boulder's population is college educated and the city offers numerous cultural activities such as the Shoot Out 24 Hour Filmmaking Festival, Boulder Creek Festival and the Boulder International Film Festival (BIFF). Home to the University of Colorado, Boulder also has a reputation as a liberal city.
7: Ann Arbor, MI
Ann Arbor, Michigan is best known for its well regarded university and college teams but there are also opportunities for college graduates in this Michigan city. Entertainment options include the Performance Network Theatre which is known for producing non-traditional plays, the Ann Arbor Film Festival and the Ark. In addition to academic and research positions, Google opened a major office in Ann Arbor in 2006.
6: Minneapolis, MN
Many college graduates are attracted to America's large coastal cities, but they should not overlook the opportunity Minneapolis has to offer. In addition to a dynamic economy and developing green industry sector, Minneapolis also offers many theaters and is cyclist friendly. For graduates seeking to live and work in a sustainable fashion, Minneapolis is well worth considering.
5: Boston, MA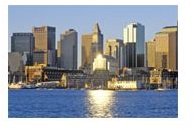 With Harvard and the Massachusetts Institute of Technology just across the river, Boston is one of the country's best educated cities (sometimes called "the Athens of America"). Due to the large concentration of universities and students, Boston also has many clubs, bars and other entertainment options. The city's leading industries include biotechnology, technology and finance. Boston is also close to New York City, Washington D.C. and other major urban centers in the Northeast.
4: Madison, WI
Known as Mad City, the state capital of Wisconsin is also home to major research universities. Madison also has one of the highest concentrations of PhDs per capita of any American city. For college graduates seeking midsized city with plenty of research careers, Madison is a great choice. The city is consistently rated as one of the best places to live in America; Madison is also known as a gay friendly place. Numerous independent and popular music groups started in Madison including the band Garbage.
3: Washington D.C.
The national capital has numerous free museums, stable government jobs and a thriving set of non-profits and political organizations that often hire new grads. The concentration of new people and presence of several major universities – Georgetown University, George Washington University, and National Defense University – mean the city has many young people. Washington DC is particularly of interest to law school graduates and those interested in politics and activism. Only New York City rivals Washington as a place to network and meet people from across America and the rest of the world.
2: Austin, TX
The capital of Texas is a booming city with well known music festivals such as South by Southwest. For many college graduates, Austin's combination of a lively music scene and plenty of technology job opportunities are hard to resist. Austin's economic growth prospects are also positive (Mint.com expects nearly 50% growth in jobs by 2030) and low rents make the city accessible. Austin, Texas also hosts an annual film festival that accepts submissions from students and the public.
1: New York, NY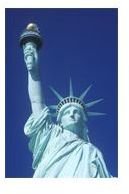 America's largest city is legendary for Wall Street, high costs and a thriving cultural scene. For college graduates interested in the finance industry, there is no simply no other city in the United States that offers as many opportunities. New York City is also known for its media industry (e.g. The New York Times, The New Yorker and other media outlets) and arts scene. The downsides to the city include the very high cost of living, which can be partially offset by commuting from an outer borough like Brooklyn or nearby New Jersey, and its sheer size.
Further Reading to Help College Graduates Decide Where to Live
Now that you have read about the top 10 cities for college graduates, you are ready to start making some decisions. Are you willing to move across the country to find a great job? What kinds of amenities and facilities do you want in your city? The resources listed below will provide with more information but the choice is yours.