Becoming a Teacher: Years in College, Teaching Degree Requirements & Undergraduate Options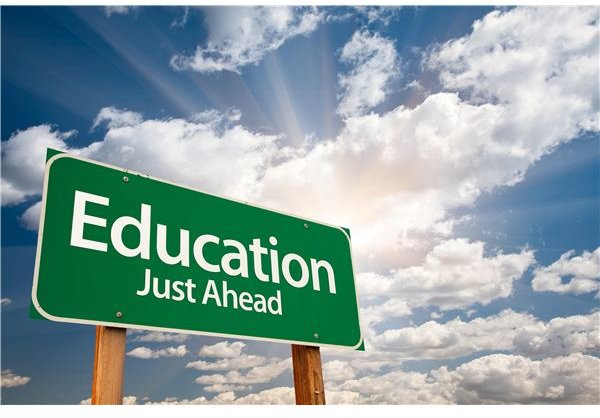 So You'd Like to Teach
Teaching is a valuable career to enter into these days. The essentials of education for our future generations have gained prominence in daily dialogue in the news and online. That said, there are so many different paths that will take you to the front of the classroom. What is the number of years of college required for becoming a teacher, and which options are best for you?
While this article focuses on elementary education degrees and certifications, the same variety of options exists for secondary educators, special educators, and for early childhood education majors. The references at the end of this article may be of some help if you are still looking for more details. That said, let us first begin with the "traditional path," a fully-accredited teaching degree, where state certification is achieved at the end of either a bachelor's or master's degree.
Getting an Undergraduate Degree For Teaching
If you are just getting started at a four-year institution of higher education, you'll want to major in education. Finding out the requirements for entry into the college of education at your institution may require a specialization in a subject area (like math or English) for the first two years, and admission into the college itself when you are at junior standing. It would take three to four years to complete a bachelor's degree and you may have to take your Praxis state education test before even, entering the formal education department.
Some colleges and universities have their programs structured a bit differently, based on needs they see within their local communities and state teaching requirements. Since some states require a master's degree for a teacher within a year or two of starting a teaching career, some institutions require that education majors complete a bachelor's degree in a subject area and then enter a master's-level program in education. At these schools, there are no bachelor's degree offerings in education and no undergraduate education major option. Some advanced undergraduates could start on education classes, especially if already dual-admitted to both a bachelor's and master's program, whether it be a B.S. in biology/M.Ed. or some other five-year combination.
Post-Graduate Teaching Options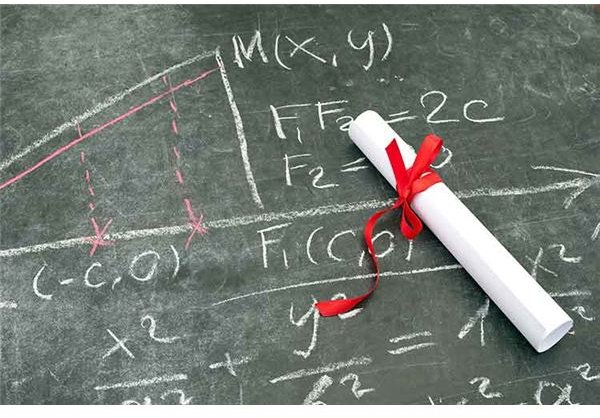 The "traditional" pathway to a teaching degree is the most common, in part because student teaching internships and Praxis examination requirements are embedded into the curriculum. As a result, those teachers can start their careers almost immediately. That said, however, many of us change career pathways in life, and it is important to see how many years it would take to pursue a teaching degree as a second life path.
If you already have a graduate degree, it's possible you can qualify for emergency or provisional teaching certification in your state. Once admitted as a teacher with this status, you would have to complete several courses within a short amount of time to be able to obtain teaching credentials. This path excludes most student teaching requirements; your training comes from your job and some observations by principals and other school officials.
If you wish to obtain a second master's degree, you may able to obtain a Master of Education more quickly if you find a non-thesis option or a program that will waive some of the core classes if your first degrees were in a related industry. A Master of Arts or Science in Teaching is also a quicker route that could be completed in one to two years. A Master of Education may take 2-3 years depending on your specialization.
However, if you only possess a bachelor's degree, the provisional or emergency certification may not be an option for you. The best bet is to go for a master's degree either in teaching or education rather than start anew with a second bachelor's degree. Look for programs with the student teaching opportunities.
Alternative Roads
Say that you do not already have a pending teaching job out there and have not applied yet for graduate school, but you see teaching as a great career path to take. If you are particularly civic-minded, a volunteering type, highly ambitious and desiring to make a difference, there are alternative routes into education. One could apply with Teach For America (TFA), which is affiliated with AmeriCorps. You will undergo a summer training program, and then be embedded in an urban or rural school district, often in need of more teachers. You will meet with corps members and be observed often, but will be gaining teaching experience on the job. The TFA program requires expectation of at least a two-year commitment, and the group will work with local universities so you may work toward a master's degree in education or teaching, both to go from provisional to full certification, but also to complete an education degree for a reduced cost. It is possible to complete the master's during your two-year commitment time frame, making the years of college required for becoming a teacher more manageable and interesting.
There are similar programs across the country, including teaching fellowships. These programs do not shorten the length of time to complete a teaching degree but allow for it to be an immersion experience, which benefits more than just yourself.
Additional specific alternative routes are highlighted in a Department of Education report, "Innovations in Education: Alternative Routes to Teacher Certification," including pathways in Florida, Texas, Georgia, New York, California, and Kansas.
The Path to Education By State
Ultimately, all of these pathways vary by state as well as by what degree(s) you have. The United States Department of Education at this link has career pathway links and also a list of state-by-state websites.
The Educational Testing Services on its main website has a link to educator licensure that provides state requirements. All you need to do is click on the state where you want to teach, and the report you land on specifies the requisite degree, which Praxis test(s) are required, and other requirements of that state's Department of Education, including fees, background checks, transcripts, or social security number, for example. There are several areas in the United States where a master's degree is not required, and several where you don't need to have a formal education in education, making the number of years of college required for becoming a teacher potentially four or less.
Do keep in mind, however, that the Praxis exam requirements differ by state and which subject and age groups you wish to teach. The Praxis tests general and subject-specific (content area) material. Some states require Praxis I, while others require more, both based on the amount of competition between the number of vacancies and teaching applicant pool, and regents' exams or government regulations. Many elementary educational professionals need to take the content tests for K-5 education. The best way to find the specific testing requirements is to visit the Educational Testing Services (ETS) website for Praxis. The link takes you to a page where users can select which state and situation fits their current position in the quest to become a teacher.