Community College Options For High School Students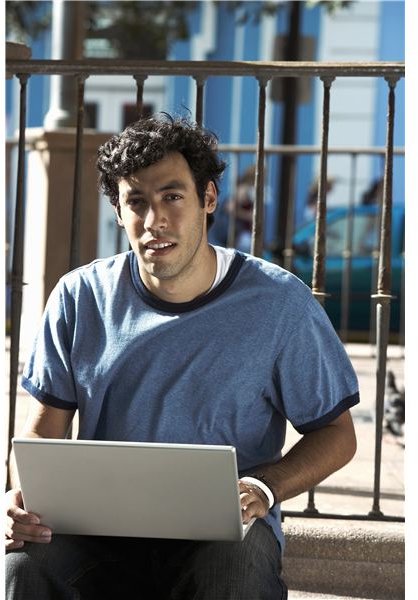 The National Center for Education Statistics states that about 5 percent of all high school students dual enroll at a high school and a college simultaneously. The same ambitions and study habits that help you make the most of your high school experiences are likewise important at the community college level
The potential challenges mean you must use the different tools at your disposal to make this an experience as successful and fascinating as possible. Whether the idea to take a community or technical college comes from you, your counselor, or your parents, this endeavor can work for you. As the NCES states, most of those dual-enrolled are taking classes at community or other two-year schools rather than traditional four-year universities and colleges. Paying attention to the differences between high school and college-level work, college campus resources, and finding a work/life balance are the keys. Print these high school and junior college tips and place them in your school binder or next to your home computer as a constant companion!
Exploring the Possibilities
Dual-enrollment at a high school and a college is becoming a more popular trend. The global economy, limited courses available at high schools, and students looking to get ahead are all reasons to start taking on collegiate-level work early. Community colleges may make this the most affordable and flexible option for many current high school students. That said, however, one must first follow these important tips to make this successful.
First, talk with your high school's guidance counselor to see if you are allowed to leave your high school for college courses. If the answer is "yes," find out which schools in your area allow dual-enrollment. If not, as the Department of Education notes, do realize there may be on-campus college courses offered (where the professor comes and teaches at your high school's campus) or online courses that you could complete outside school hours.
Ask for help in finding registration forms and college website addresses. A guidance counselor can talk to you about the cost. See if your counselor has had any students take classes at the community college and whether you can contact them to talk about their experiences.
If you have not done so already, talk your plans over with your parents or guardians. Show them how it could help long-term, why you believe it would benefit you. See if you have someone willing to drive you to the college and pick you up if you do not drive, or see if public transportation would be a useful option. Professors often will not accept the excuse of not having transportation for missing class. Maybe an adult could contact your high school to see if the school district offers transportation or what other students have done.
One last thing you may want to venture into is finding out how payments will be made. Some school districts have money available if it is not for courses the school offers at the high school level, while other high schools may have arrangements with the regional junior colleges to waive a portion of tuition or make other scholarships available. As the Office of Vocational and Adult Education mentions, this varies by state.
Additional High School and Junior College Tips for Dual Enrollment
Once you've done initial research and discussed it with your parent and/or counselor, the next stage is to sign up for courses. Visit the Registrar and Guidance offices at the college. Find out when you need to register and what forms need to be completed. Your high school may have to send records and signatures may be needed, so do this step very early, before registration for the next year of high school classes needs to be done. If you would be unable to get into classes at the community or technical college, it is imperative to have other options available at your high school.
Obtain a course catalog and registration schedule of college classes. Look for ones that interest you and fit with your career plan. Be certain your high school does not offer something similar. Eliminate any courses which have prerequisites (required classes needing to be taken before this course if you do not already have them) and ones whose times overlap with your extracurricular clubs and activities. Discuss your options with your parents and your counselor.
Then, make an appointment at the community college to come and submit your application. You will be required to submit your high school transcript to date, most likely a sealed transcript. Once you are accepted and have worked out payment arrangements, the school will provide you with your class schedule, and you will be officially enrolled both in high school and college at the same time. Congratulations!
Maintaining Your Level of Achievement
Make sure to start out on the correct foot, and learn about all the resources available to you. If your high school has a college campus liaison or contact person, introduce yourself. Locate the bookstore, purchase your required course materials and texts, and find the library and your classroom.
One thing that is different about college life is that you are expected to independently seek help with assignments, whether meeting with your professor, emailing him or her, and/or seeking tutoring. See if your community college has on-campus tutoring facilities. Make a habit of going there to work on your homework if possible, especially if you have wait time because you have to stay at the school or get there early. Tutoring is a good thing, and does not mean that you are unable to do college-level work.
Let your instructor know you are dual-enrolled if you feel like doing so, but do not expect your professor to require less work from you. College classes may seem easy at first, but do not get overly confident. College work picks up in pace mid-semester, so make sure you stay ahead as much as you can when it comes both to your college and your high school work. Find a balance between those responsibilities. Befriend college students if comfortable; at minimum, find some study buddies you can contact if you miss class. It is most important to find someone who will share notes with your or update you on what you've missed rather than strictly relying on your professor.
If you need assistance with study skills, try talking with tutors, and be certain to follow your syllabus (homework and lecture schedule) closely. Keep in mind the tips from College Board.org about time management. Underline key requirements on assignments, take notes while reading, and give it your best. In the end, it may earn you good grades and a head start to college completion!