Top Books on College After High School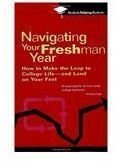 Preparing for College
Even if you're excited about heading off to college for the first time, there's no denying it's a scary prospect. College brings a lot of changes and new responsibilities, and for most students it's their first time living away from home. It's hard to know what to expect, or to predict the challenges you'll face once you arrive.
Fortunately, there is no shortage of advice for students concerned about their first year of college. There are whole books worth of advice, suggestions, and practical tips for dealing with college and learning to enjoy living on your own. Reading these books on college after high school will help prepare you for the inevitable changes, and free your mind to focus on studying hard and having fun.
Navigating Your Freshman Year
Navigating Your Freshman Year: How to Make the Leap to College Life—And Land on Your Feet by Students Helping Students
The unique thing about this book is that it's written and edited by actual college students, who take on the role of mentors passing down their hard-earned knowledge and know-how. They share their own stories and advice in a series of short, easy-to-read chapters, and cover all the basics from laundry to studying to troublesome roommates. It's a book that can't help but be sincere and relevant, since its student authors are speaking from recent experience. And even though it's fairly short, it touches on some tricky issues other books leave out.
How to Win at College
How to Win at College: Surprising Secrets for Success from the Country's Top Students by Cal Newport
Rather than focusing on the daily life of a college student, this book is all about how to succeed at academics. It teaches you how to stand out from the crowd, and not only achieve high grades but also make the most out of the learning experiences you'll encounter. It does this by providing an inside look into how academics work at college, and giving advice that is sound if sometimes counter-intuitive. This book is perfect not only for the high-achiever, but for any high school student who wants to know exactly what to do to succeed in college and become the kind of student professors write glowing recommendations for.
The Naked Roommate
The Naked Roommate: And 107 Other Issues You Might Run Into in College by Harlan Cohen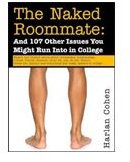 This book is direct and honest, focusing largely on those issues that new college students are often most worried about, such as roommates, drinking and parties, dating, the freshman 15, and safety. The advice is practical and down-to-earth, delivered in a humorous but reassuring style that lets you know things won't be half as bad as you might fear. Cohen deals frankly with some tough subjects, and seems well in touch with the college scene. His book is long and comprehensive, and will leave the reader feeling confident and well-prepared to deal with anything (even a naked roommate).
Been There, Should've Done That
Been There, Should've Done That: 995 Tips for Making the Most out of College by Suzette Tyler
For a relatively quick read, this book covers a lot of territory. Striking a good balance between potential problems and possible opportunities, Tyler provides advice on adjusting to college and adopting the necessary habits to succeed. Her style is sparse, humorous, and very readable, and avoids feeling patronizing despite the book's title. Tyler includes tips and quotes from college students all over America, and provides both sides of the argument for issues that are anything but black and white (such as whether or not you should room with your best friend).
The Everything College Survival Book
The Everything College Survival Book: From Social Life to Study Skills by Michael S. Malone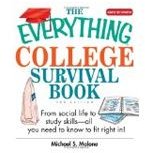 Maybe Malone doesn't actually cover everything, but he comes pretty close. This book is often given to high school graduates as a college gift, and it's a great choice. With chapters on social life, money, time management, nutrition, academics, and much more, it provides helpful and practical tips that will save students a lot of stress and time. It's a thorough and detailed treatment, and fun to read at the same time. And it works great as a reference book—something students can come back to when they need quick advice on a particular issue or aspect of college life.
And More
This is only a small sampling of what's out there—a cursory search of Amazon.com or any bookstore reveals a wealth of books on college to read after high school. But these five are some of the most helpful and realistic. For more advice on preparing for and succeeding in college, you can also search Bright Hub for articles ranging from packing for college to how to deal with college stress.