Incredimail Makes Reading and Sending Email Free and Fun
Overview
Most of the Windows email programs on the market today, especially the free ones, are pretty utilitarian in nature. To be quite honest, when I look at email applications, the primary thing I want to know is how well it organizes messages. I'm not usually a fan of the flash and dazzle - I concentrate more on the speed and efficiency of the software.
Despite this, I had to give Incredimail a try. For one thing, I wanted to see if all the graphics and animation had any noticeable effect on the efficiency of the program. Plus, even though I hate to admit it, I was a little bit sucked in by the cuteness factor, and I wanted to see some more.
Download and Setup (4 out of 5)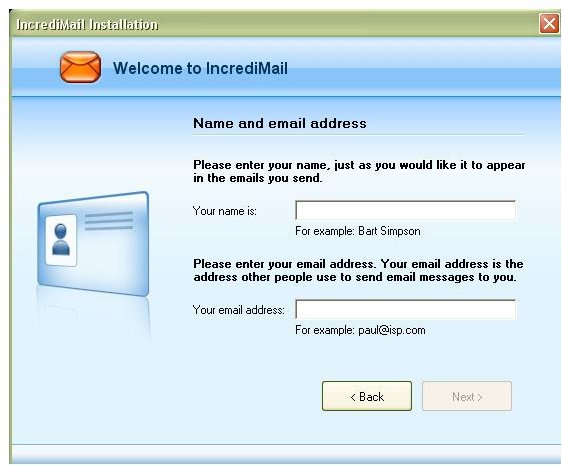 After finally finding the right web site, the download and setup of the software took no time at all. If you're thinking about trying this product out, make sure to use the link in the preceding section. In my searches for the actual website, I came across a number of parked domains that were linking to the premium version of Incredimail, which charges a yearly subscription rate.
I tested Incredimail by entering my Gmail information into the setup, and the whole process went smoothly. If you do have problems setting up the software, there is a pretty decent user guide and FAQ system at the Incredimail web site.
Features (3 out of 5)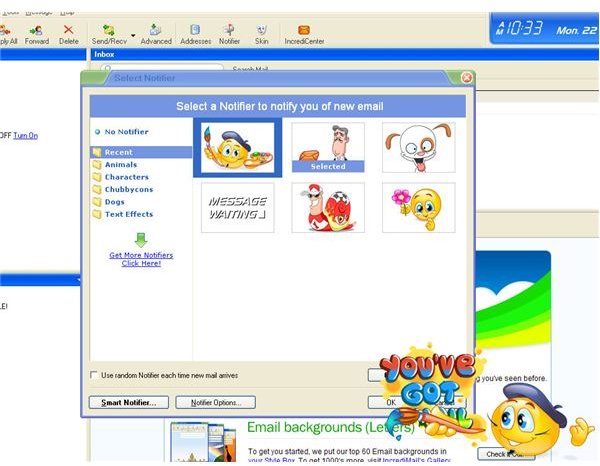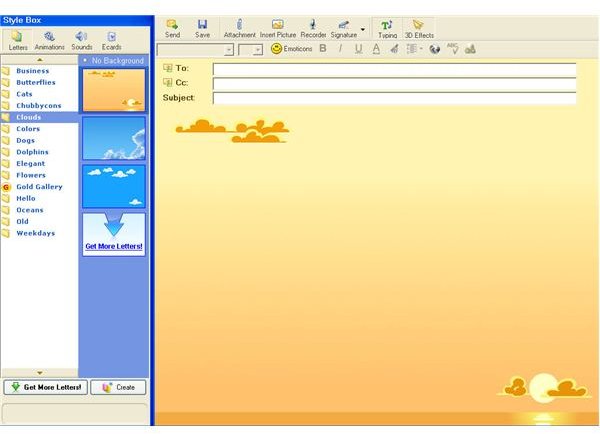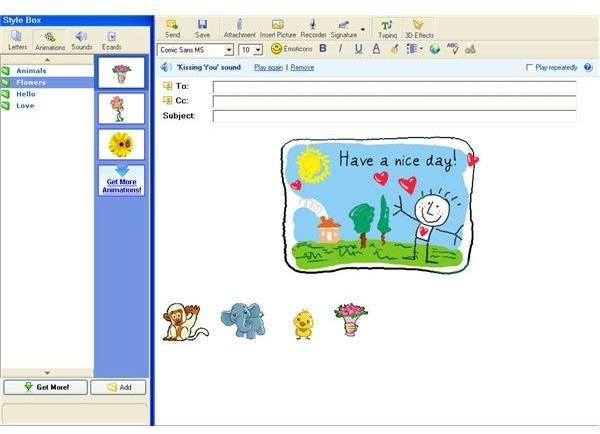 Incredimail includes all the basic features that come with any free email program: address book, organizational folders, junk mail folder, etc.. There's nothing special or out of the ordinary here.
What does make Incredimail unique is the multitude of stationery, animations, and sound effects that come with the program and can be added to any email message with a click of the button. Again, even though this is not something that I usually go for, it was fun to play around with for a bit.
User Support (4 out of 5)
The online help system available at the Incredimail web site is very comprehensive and easy to use. In addition to written instructions, there are plenty of screenshots for those who are more visually oriented.
If your question isn't answered through the online tutorials and FAQs, there is a form you can use to submit your question directly to technical support. However, as there are fields on this form to differentiate free users from premium users, I'm assuming that subscription holders get priority service here. There's nothing wrong with that, but it is something to be aware of if you're expecting a speedy response time.
Overall Rating (4 out of 5)
Even though this isn't an application that I would use on a regular basis, I have to give it a positive rating. There really are a lot of neat features in the software, and it would be great to use when communicating with friends and family. It may be a little bit too "fun" to use for professional email, but it would be a great choice to install on your child's computer.