Review of the Best Laptops for Those Returning to School - The Asus F5RL
The Asus F5RL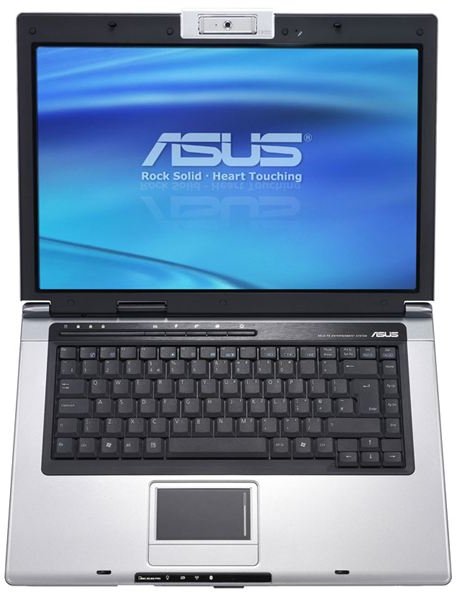 The Asus F5RL is arguably the best in class laptop we have reviewed in this series for chassis resilience and internal component design. It is superior because it hasn't tried to be too portable or ultra-lightweight. However, apart from coming equipped with a slightly larger HDD and additional GB of Ram it has no obvious upgrade appeal over the previous Asus F5R, and it even has a less than stellar downgrade in terms of processor power.
Inside the Laptop
Resilience aside, the Asus F5RL laptop also looks the part. It is solid and durable for most scholarly needs and very professionally designed with a solid display mount and keyboard slate. The silver casing gives it a great look and feel, housing the keyboard area very neatly. The keyboard itself is of a good build quality, in keeping with others in this range, and the individual keys are responsive with a relatively nice flex. Sometimes, they do appear to rattle, certainly when put through their paces by a quick-fire typist. The touchpad is responsive and nice to use if you are inclined that way. I personally like a combination of mouse and touchpad, and for such users a toggle on / off button would be a nice addition, providing added flexibility of use.
The 15.4in widescreen display is an average performer amongst its competitors, offering an decent combination of vibrancy and image processing. This is not a negative of the screen itself, as the Asus F5RLs visuals are driven by a distinctly average processor and memory specification which don't lend themselves to good visuals. As with anything on the Asus F5RL, the screen is built to be functional, not fancy. However, one nice touch is the addition of an adjustable 1.3 mega pixel webcam which is built into the bezel (making it thicker than others). This is a great little add-on which other manufacturers should take note of and incorporate as standard on all multimedia laptops.
On the subject of processor power, the Asus F5RL runs a Core 2 Duo T5450 1.66Ghz processor and carries 2GB Ram, which makes it a middle of the road performance specification, and far from convincing in delivery of 3D applications, Windows Vista and multi-tasked operability. That said, the ATI Xpress 1100 integrated graphic chip helps out in this regard, providing solid performance ratings across the board. It certainly is a worthy addition and one that beats hands down the integrated Intel offerings, even if it isn't on a par with the Radeon HD 2400 installed in the Fujitsu Siemens Amilo Pi 2540.
The Asus F5RL comes with four USB ports, Wireless G (but no Draft-N), multi card reader, Ethernet, DVI and DVD Burner, plus your standard video and audio comms. Such features make it a good multi-dimensional laptop, which is further enhanced by a 200GB HDD which provides adequate storage capacity for a scholar's multiple media needs.
Finally, the F5RL has a solid 4,400mAh battery pack which provides excellent power for up to 2hrs of video playback and around 2.5hrs in normal application use or web browsing.
Star Rating: Asus F5RL (3 out of 5)
The Asus F5RL is a laptop with a considerable upside, delivering a functional combination of reliability, functionality and features. In terms of a good price to performance ratio it is a highly attractive laptop, if no Dell Studio S1535-125B or HP Pavilion dv6985se. The F5RL is extremely durable, certainly for the student user or home environment (just don't think of it in the same rough and ready terms as a toughbook). It also holds an attractive amount of storage capacity. That said, it only delivers basic performance because the processor is distinctly average, which is a shame since it has an ATI graphics card, which is kind of wasted.
In all the Asus F5RL is a good entry model for the student or budget user, reliable and practical with a good measure of uses both application based and online delivered. It offers moderate levels of playback clarity, if not the stunning visuals of the Dell, Fujitsu or HPs reviewed here. Last, but most importantly, it could do with an upgrade to the processor and memory- which are the only two really pressing drawbacks to a good (but not exceptional) laptop for under $1000.
This post is part of the series: Best Budget Laptop Reviews: Buyers Guide to Laptops Under $1000
In this series of reviews we look at the best budget laptops under $1000, which cater for the eclectic needs of a scholar or budget user. These are a selection of great laptops which offer a diverse mix of features, resilience, storage capacity, and excellent all round performance.