Review of the Best Laptops for Those Returning to School - The Dell Studio S1535-125B
The Dell Studio S1535-125B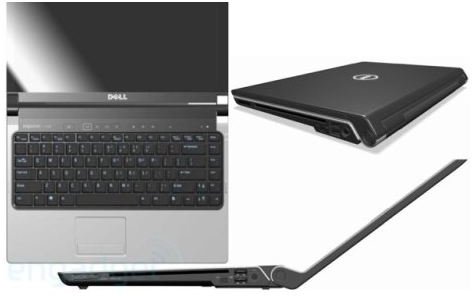 The Dell Studio S1535-125B is an exquisite looking laptop with a design chassis in keeping with the professional look and feel of the Inspiron and XPS ranges. With clean lines and glossy finish to both the exterior lid and keyboard slate, the Studio S1535-125B laptop has a really impressive look for even the executive laptop user - but with a smaller price tag. What is more, with a relative powerhouse of features, you will not find a better laptop at the current time for less than $1000.
Inside the Laptop
As you would expect with any Dell laptop, a considerable amount of time and effort has gone into creating a solid multi-dimensional multimedia laptop. The 15.4in widescreen displays 1,200x800 resolution which generates supremely vibrant images. It holds an elegant finish to images during transition but does not compare favorably to the HP Pavilion dv6985se or Fujitsu Siemens Amilo Pi 2540 reviewed here. However, that is more to do with graphics processing than screen dynamics. The almost full size keyboard is another excellent feature of the Studio S1535-125B; the keys are tapered slightly which doesn't provide optimum finger coverage, but they are responsive and comfortable to use both in short and long term use.
With an Intel Core 2 Duo T8100 processor, the Dell Studio S1535-125B performs supremely and delivers best in class processor speeds across a wide variety of boot processes and applications. This says a lot for the T8100 processor which this laptop houses, as opposed to the others reviewed here which have lower spec processors. It also comes with an outstanding 4GB Ram (which is only matched by the HP Pavilion dv6985se). For scholarly need or budget user, this laptop really does set the standard for slick interconnectivity, multi-tasking and high-end usability, particularly of Windows Vista and its 3D aero interface. However the S1535-125B isn't able to deliver best in class image simulations and playback because the integrated Intel GMA X3100 graphics chip doesn't perform as well as the Fujitsu Siemens with its super Radeon HD 2400 graphics card.
Other impressive specification features that the Studio S1535-125B incorporates are in storage and communications, housing an impressive 320GB HDD and a raft of ports and controls. As with the HP Pavilion, the Dell Studio range comes equipped with a touch sensitive media control center and as is standard on all multimedia Dell laptops, with HDMI Output. It is also good to see four USB ports along with the standard video and audio, Firewire, multi-format card reader, Wi-fi G (Draft-N is optional), DVD burner, 2 mega pixel webcam and Bluetooth.
The Dell Studio S1535-125B comes with a standard 6-cell battery which offers average power amongst those in the back-to-school range, and runs at a normal level of output for 3.5hrs, reducing to just over 2hrs when performing resource hogging tasks. As such- it is no HP Pavilion dv6985se with its whopping 5 to 6hrs of battery life- but it is adequate for most users who will be looking at this style and specification of laptop.
The Dell Studio S1535-125B is a supreme performer across the board. It isn't overly noticeable when running single browser sessions or standalone applications, but for resource hungry multimedia, multi-tasking and simultaneous application operability you can really put this unit through its paces. I'm even impressed enough to say it is the best in class for NOT leaving you sitting 'fiddling with your thumbs' while impatiently waiting for a program to launch.
Star Rating: Dell Studio S1535-125B (5 out of 5)
Faster than any other laptop in this range, and with performance ratings that consistently hit the high notes, the Dell Studio S1535-125B is up there with the very best mobile computers in the under $1000 price bracket. Its processor and memory allocation alone set it apart. However, it is a relatively large unit at 2.7kg because it has a large HDD and extensive feature set. This differs from the HP Pavilion, which is weighed down by an awesome but cumbersome 12-cell battery pack. Overall, unless you are prepared to pay more for a gutsy Centrino 2 driven laptop, then the Dell Studio S1535-125B is on a par with any laptop I have had the pleasure to use and abuse in a long time. It is certainly the equal of the HP Pavilion dv6985se and Fujitsu Siemens Amilo Pi 2540, making it one of the top three laptops currently available for the scholar or budget user.
This post is part of the series: Best Budget Laptop Reviews: Buyers Guide to Laptops Under $1000
In this series of reviews we look at the best budget laptops under $1000, which cater for the eclectic needs of a scholar or budget user. These are a selection of great laptops which offer a diverse mix of features, resilience, storage capacity, and excellent all round performance.