Review of Adobe Acrobat Reader 9 Extended: Best In Class Document Creation And Viewing For The Internet
Adobe Acrobat Reader 9 Extended
Adobe, as a company has walked hand-in-hand with the Internet from its infancy, and it still is today – albeit, a little too slowly for its larger-than-life, all-inclusive and awesome partner: the web. The PDF (Portable Document format) launched in the early nineties saw an emergence of a format which would set standards for the entire document fabrication and distribution on the Internet.
However, adobe has been lagging behind the pace of the Internet and had to catch up and it just did that with its new Acrobat Reader 9.0. Before you start thinking, it's a sea change compared to the erstwhile unimpressive version 8.0.
The adobe acrobat reader comes with a new life and vigor that is immediately apparent. It comes loaded with brand new features all the way from the PDF document handling to and authoring tools. However, the most crucial and important, review worthy addition would be it's Adobe Acrobat 9 Extended Package.
Combining the previously separate technologies which transformed the way documents were prepared and viewed, – the PDF and the Flash – Adobe has managed to kick its previously static and increasingly boring epaper format into touch. Previously, if there was some kind of dynamic content to be viewed by the user, the computer had to have a separate flash player installed which is now not necessary thanks to the fact that Macromedia – a popular flash player has been taken over by Adobe. So it just rolls both technologies into a package which renders the best of both these worlds. The Adobe software now makes an acceptable, incredibly easy, almost universal and made-for-the-web vehicle available for use.
We know the kind of effect video renders to the content available on the web, and as such is now indispensable. Given that fact, the combination of the above mentioned technologies gives the Adobe Acrobat 9 Extended package just that much more leverage. The video and flash handling capabilities of this new package is very much a need-of-the-day with content being cross-transferred from mobile computing devices, webcams, mp4 players, recorders and much more. The benefits of this Flash transfusion are most directly felt in the handling of video. Designers and general users now get to experience and use this amazing content format as Adobe displays an ability to handle this with adroitness.
The only issue I could seriously mention is with usage of flash, in that it only supports Adobe's own FLV format (Flash-video) format. Although the support is expected to spread to a greater depth of formats and made readily available, you will probably have to make do with one of those converting software tools available online. The Adobe Acrobat 9 Extended, however, offers unmatchable services to counter this problem and lets you import files of AVI, MOV, WMV and MPG formats and allow them to be used on your choice of flash-player.
Expected Best Price: About $65
The Good: Loaded with new features and wraps animation and Video into PDF; Geospatial Mapping, 3D Imaging is supported. Enhanced form management; Improved 256-bit encryption; New document compare feature; Live-chat and share-document features to save time and enhance productivity; Interface is easier to use; Allows remote collaboration; Affordable and value for money.
The Bad: Expensive Technical support, will take time to master; Works best only in security conscious and design environments; Adobe's Optical Character reading feature isn't stellar.
The takeaway: In spite of a few glitches as mentioned above, the dinosaur Adobe was has suddenly turned into a humming bird by bringing this juggernaut of software to the fore. A brilliant addition to the Adobe portfolio and is a must have for an even more effective and impressive document fabrication and viewing experience.
Images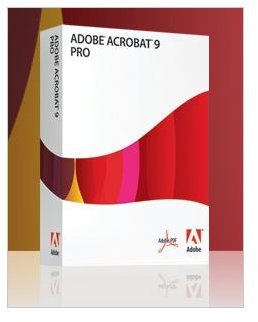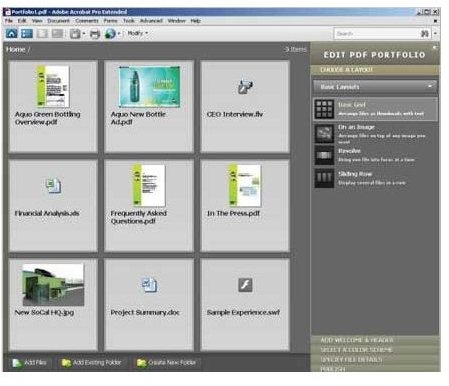 Related Reading:
>» Microsoft Equipt Bundles Microsoft Office and Security in One Year Subscription Model
>» Digital Document Shredder - Delete Your Documents with NSA-Grade Security
>» Windows Live – The new Microsoft Ideology
>» Digital Document Encryptor - Essential Secure Encryption Tool
>» Internet Explorer, Firefox, Opera and the Web Browser Wars