Logitech QuickCam Pro 9000 Webcam Review
A New Webcam for a New Generation
We are a visual people in a visual age, and while we allow for a lot of reading in our virtual lives, video has become increasingly popular online. Social video services and video bloggers are extremely popular, while instant messengers and internet phone services that offer video chat have become the standard mode of interaction in many professional fields. All of this requires a powerful webcam, a setup capable of sending a solid, good looking image at a high framerate. The Logitech Quickcam 9000 Pro offers all of that and more.
Logitech QuickCam Pro 9000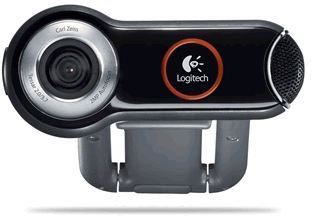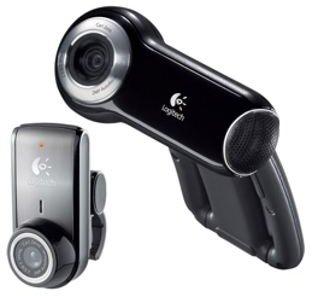 Basics
The 9000 Pro has the following features:
Integrated camera and microphone
Horizontal design and universal clip that fits all monitors
Auto-focus
Auto-follow and zoom on both one and multiple people
RightLight 2 auto lighting compensation
Carl Zeiss lenses
True 2 megapixel sensor, with software enhancement up to 8
True high-definition resolution at 960 by 720.
The bundled software includes the additional features:
Digital Avatars
Filter Effects
Overlays
Masks
All of the special software has additional downloads at the Logitech site, with extra avatars, filters, and masks.
Ok, now that the boring stuff is over, let's get into the details!
Image Quality and Video Features (5 out of 5)
The video is simply superb. Even at low resolutions the images are clear, and even at the maximum resolution there is very little frame-loss. The Zeiss lenses really do justice to their reputation here, with crisp and deep colors. There is a wide enough field to move around in comfortably, even without the auto-follow, and even without the lighting compensation I got a nice, clear image with little graininess even in just the glow of my monitor.
The auto-follow is a bit jerky, but it finds and follows perfectly. So long as you aren't moving too much, the movement never gets jerky enough to be irritating, but if you are an animated talker this feature might make people a bit dizzy.
The lighting compensation works well, but causes lag with any real movement. This seems unavoidable, as the camera is trying to fill in the blanks it can't really see, so there is some loss of time while the image gets processed. This is a hardware limitation, and while understandable, is one of those things I hope to move beyond.
Software Features (3 out of 5)
The avatars and masks have problems. You calibrate them with your face using the software, which then asks you to sit one meter away and look dead on into the camera. That's fine. But then you have to stay that way or the avatars just jerk around and the masks and overlays disappear. In general these features seemed more suited to taking still pictures than using for video.
In addition, the avatars seem to have very few positions they were capable of. You sort of have a "look up, mouth open" or "look up, mouth closed" thing happening, with no real transitions. Cute and amusing, but not something that really works yet.
Audio Features (5 out of 5)
The microphone is simply outstanding. The setup wizard allows you to set both your speaker volume and microphone sensitivity, which sounds like no big deal, but it actually does what it says it will do, and finds your voice and tunes to it. My rig is right next to a booming air conditioner, and it hears me crisp and clear.
Watch out for setting the sensitivity too high though, as I found over-modulation is easier than it is on lower quality microphones. The responsiveness and noise cancellation is more like a studio piece than an integrated mic on a webcam.
Online Integration (4 out of 5)
The software has full integration with Skype as well as built in uploading to YouTube. This integration is not as pretty as it could be, though, with the high definition setting looking quite grainy when viewed from within Skype. I don't know if this was a bandwidth saving feature or a problem with Skype, but considering the hype that both Logitech and Skype give this feature, one would expect the image to be better.
On the bright side, the actual functionality of the integration is perfect. Calls can be set to go to video automatically, and the call starts just as fast as a normal call. Plugin compatibility seems to be fine, as I use the Pamela and WhiteboardMeeting plugins and there were no problems.
Final Word
I am a social media nut, and I have been trying to find the "right" webcam for about two years now. This is it! It is not perfect, but it is so far above the rest it makes them look like a joke. While I bought it specifically for Seesmic, the quality of the recording is so high I am considering starting a video blog. I strongly recommend this webcam to anyone who really wants to enjoy using their webcam instead of being irritated with low quality and frame-loss.
Related Reading:
>» Flock, the Social Web Browser
>» Digsby: Instant Messaging for Web 2.0
>» How To Watch TV On Your Computer
>» Top Audio/Video Players for PC
>» Preview of Nvidia's GTX 200 Series