Review of Avanquest Driver Genius 8 Professional: Data Back up, Restoring, and Driver Updates
Avanquest Driver Genius 8 Professional - The Tool (4 out of 5)
Computer users have for long wanted an effective tool for backing up, for continually updating the existing drives and finding drivers for unplugged devices. IT professionals will uniformly agree that the most sickening task in restoring a crashed computer is finding the drivers. Avanquest Driver Genius 8 Professional, recently launched into the market, fulfills these specific needs.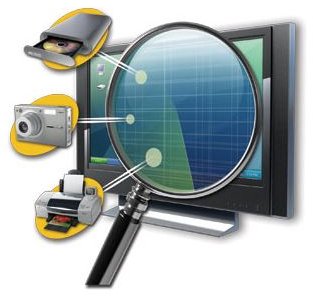 Replacing the PC's drivers after a crash is no longer tedious and bothersome. Driver Genius 8 is the latest version brought out by the now well-known software program maker Avanquest. This program is meant for general computer users who can now get the exact drivers they need immediately and effortlessly. It may sound magical but the fact is Driver Genius Professional can back-up and restore all your driver files with a few clicks of the mouse and can manage driver updates effectively.
Driver Genius – manner of functioning (3 out of 5)
The primary purpose of drivers, as most computer users are aware, is to aid the hardware in the computer to function in the manner it should. It is rather unfortunate that most computer users fail to be conscious of the importance of drivers till some mishap occurs.
Driver Genius is a tool designed to back up all of the driver files on a computer. It begins by scanning for drivers and segregates them in three different ways – drivers currently in use by the end user, the original drivers that accompanied Windows and lastly the drivers for devices that remain unconnected.
Distinct advantages (4 out of 5)
One can easily check the list of newer drivers online through Driver Genius 8 after it scans files on your computer system. It identifies new drivers to install and replacement drivers for devices that were not properly set up originally.
Driver Genius Professional - apart from the standard features of backing up, restoration, updating, and finding new drivers for the computer - has the potential to locate other latent drivers and offer an almost instant download. IT professionals will no longer be required to desperately and endlessly search various websites for new or updated drivers for the computer.
Driver Genius is capable of thoroughly analyzing your entire system to suggest suitable drivers for downloading from its incredibly huge database of over 30,000 different drivers to support various systems. Its collection of 30,000 + drivers often support automatic detection of drivers needing updates with an easy installation/uninstallation set up. The database contains drivers for numerous hardware devices including motherboards, modems, video cards, monitors, mice, keyboards, etc. It has a unique feature that supports all types of devices with proper back up, restore and update facility. In a nutshell, it has all types of drivers a general user would expect.
Compatibility and Navigation (4 out of 5)
Drivers provide your computer the necessary interface by which the operating system communicates with hardware components like mice, monitor, keyboard and other computer peripherals supporting your PC system. Drivers are updated continually by manufacturers to improve compatibility, as well as overall performance.
Driver Genius's interface is thoughtfully designed to make navigation simpler, aided by user-friendly menus and buttons. This program is not a space hog that uses multiple options and graphics, and so it runs speedily on any computer. The space needed for its storage is 10 MB. Driver Genius is available in a variety of languages including English, Hungarian, Spanish and Italian.
Reference and More Info
Want to know more about specifications, system requirements and where to download Driver Genius? Visit Avanquest Website. Driver 8 Professional is available in two versions - a free trial download version and paid download version. You can opt for the paid version for $29.95, once you have decided you like the trial version.