USB Flash Drive Buyers Guide: Reviewing the best (and worst) in USB Flash Drive Media Storage
Brief Intro
Want more USB capacity for all your external devices? Read USB Hubs: A Review of the Best USB Hubs currently available
It has never been easier, more affordable or more efficient for personal data storage than in the present day. For those of you who have used computers for a long time, you'll remember exactly how many of those you've gone through. Fortunately, those days are long gone. Nowadays, one of the most convenient and cost-effective manner of data storage over the past several years has been the use of the USB Flash Drive.
What is it?
A Flash Drive is a small electronic device that is capable of holding mass amounts of data. How it's used is by plugging it into a free USB slot. From that point, you can either transfer data to the device, or load data from the device. It is perfect for storing documents, pictures, music and anything else that you need to transfer.
What are the benefits?
Portability and capacity are the main features of any USB Flash Drive. They are lightweight, and depending on how much storage space you require, you can select from a drive that holds between 1GB and 64GB of storage space. They're perfect if you have a few documents that you wish to back up for peace of mind in the unfortunate circumstance of something happening to your computer, or data you want to move between computers.
What are the drawbacks?
USB Flash Drives can be expensive, depending on brand and storage space. Like any other type of storage device, you always risk the likelihood of data corruption, which could be caused by improper data transfer, or device failure (in other words, if it dies). In addition, because they are lightweight and small, they can easily be lost and/or damaged.
Recommended brands and devices
Typically it's a good idea to go with brands who specialize in working with memory devices. This guide will list the assets and setbacks of the following brands and devices. This general list should give you a better idea before purchasing a USB Flash Drive.
The order of this list does not imply that some devices are recommended more highly than others.
10.) Centon Drives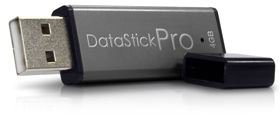 Centon DSP4GB-007 Data Stick Pro
Pros:
Lifetime warranty;
Compatible with Windows and Mac
Cons:
Tends to deliver more duds than working devices;
Data is easily corrupted;
Does not always format correctly
9.) Corsair Drives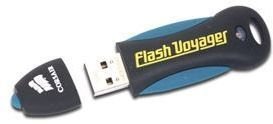 Corsair Flash Voyager 4GB
Pros:
10 year + 1 month warranty;
Solid performer: decent reading and writing speeds
Cons:
No protection on the device at all;
Drive can be easily manipulated physically (bends under some minor pressure)
8.) PNY Drives


PNY 8GB Optima PRO Attaché
Pros:
Reasonable pricing;
Performs in different weather conditions (wet and dry) and extreme temperatures (hot and cold);
Transfers quickly and effectively;
Compatible for PC and Mac
Cons:
Only offers a 1 year warranty compared with other products which offer 2 years or more;
Cap is not always secure; can easily come off;
Flimsy design;
In event of product failure, consumer will have to pay to have product shipped to be examined by PNY
7.) Transcend Drives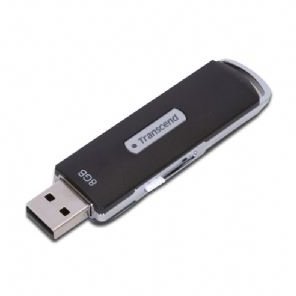 Transcend 8GB JetFlash V10
Pros:
Lifetime warranty;
Enables user to password protect files;
Can compress files
Cons:
Does not deliver on speed, and is actually much slower than it claims to be
6.) Hewlett-Packard Drives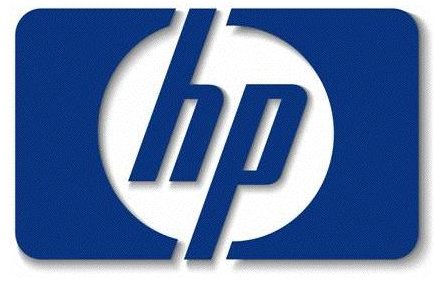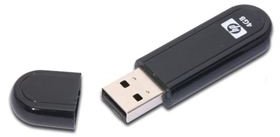 HP V100W 4GB
Pros:
2 year warranty;
Works quickly and efficiently;
Overall a steady performer
Cons:
Not the fastest drive available, but works well enough
5.) SanDisk Drives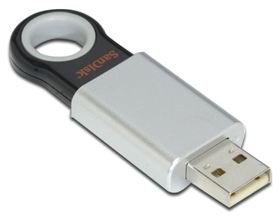 Sandisk Cruzer Slide 4GB (ReadyBoost compliant)
Pros:
2 year warranty;
Sleek design, and a loop allowing one to wear it around the neck;
Solid performer
Cons:
Not particularly environmentally friendly, as most SanDisk flash drives are over-packaged with plastic;
Tends to be selective with specific USB devices, resulting in compatibility issues;
It is not the fastest device around for what you pay for it
4.) Kingston Drives


Kingston 8GB DataTraveler
Pros:
5 year warranty;
Incredibly light;
Solid performer
Cons:
A rather expensive device for a standard unit, but it works
3.) A-Data Drives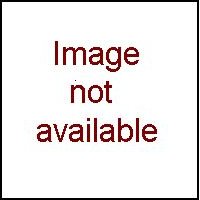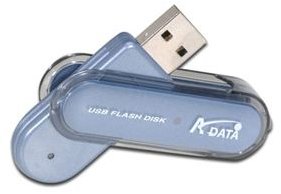 A-Data 4GB PD30
Pros:
Lifetime warranty;
Reads data quickly;
Sleek design protects drive;
Compatible with Windows, Mac and Linux
Cons:
Writing speeds could be better
2.) Patriot Drives


Patriot Xporter XT Boost 4GB
Pros:
Lifetime warranty;
Works without installing drivers for Windows, Mac or Linux;
ReadyBoost compatible;
Solid reading rates - quite fast;
Overall a steady performer
Cons:
Writing speeds could be faster;
Bulky design
1.) OCZ Drives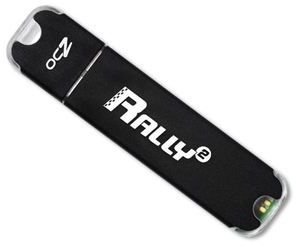 OCZ Rally2 8GB
Pros:
Lifetime warranty;
Impressive transfer speeds (up to 35MB/second) for reading, 15MB/second for writing - one of if not the fastest of any flash drive available;
Compatible with Macs;
True Plug and Play - no drivers to install
Cons:
Protection cap is not always secured, and can easily be lost;
Expect to have a lighter wallet after purchasing a drive from this brand
Editor's Picks from this author
The Mac's Safari Web Browser: Now for Windows