Learn to Create Beautiful, Detail-Rich Fantasy Maps with Campaign Cartographer Pro - Map Making Software Review
Return to Part 1 of this series for a discussion of the user interface and included graphical symbols library of Campaign Cartographer Pro.
Viewing and Sharing (5 out of 5)
Though maps can be saved and published as a .jpeg file, many of the details will be lost or obscured when viewing in that manner. Profantasy, the creators of the program, provides a free downloadable viewer and printer that makes sharing maps easy. The viewer, available on their webpage, allows one to see maps in full detail.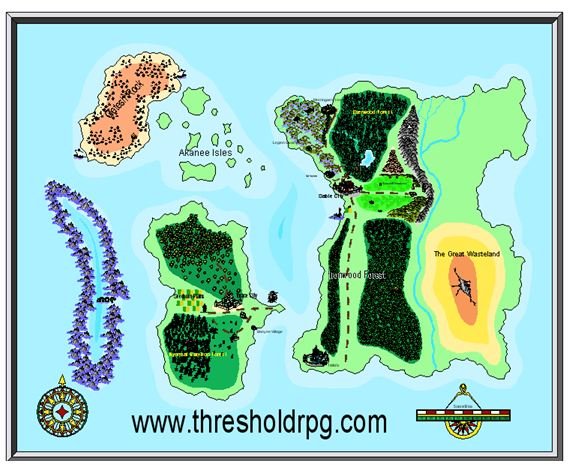 Campaign Cartographer Pro has also established a supportive community where users can upload their maps for others to view and download. These maps are easily accessed via their website by using the Map & Catalogue Library, which allows a user to find maps by using a keyword search or even a search by past products.
Community and Support (5 out of 5)
CC2 has a strong and supportive community established by its users and Profantasy. This includes a mailing list, a blog, an online User's Tutorial, and links to websites that contain downloadable maps. Profantasy also continually updates their products. Upgrades and patches are available often for free or at an extremely reasonable price for registered users. Registration is easily accomplished via their website, which will keep track of all serial numbers should a user need them in the future.
Overall performance and value (5 out of 5)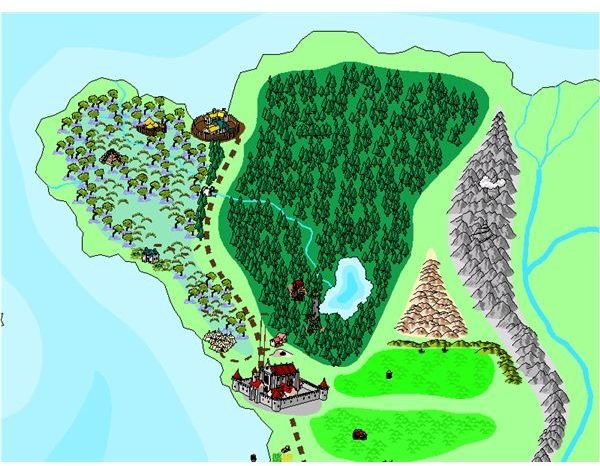 Campaign Cartographer 2 is no longer available through Profantasy as they have upgraded to Campaign Cartographer 3, but CC2 can still be bought at prices between $30 and $50 online, which is an extremely reasonable cost. It can also be found on the shelves of gaming stores often in the bargain bin. (Buyer's warning: Please make sure that you do not buy a used copy, or you may not be able to register the product. Registration allows you to download their upgrades and fixes as well as buy upgrades at a discounted price.)
I bought Campaign Cartographer Pro at full price in a bundled package with two symbol sets, a dungeon mapper, a city mapper, a set of maps, and a character bulider for around $170 in 2002, and it was worth every penny. While I am able to use this to make maps for my business, it can be valuable for any author, game designer, website designer, or hobbyist.
This program is efficient and easy to learn in order to make basic maps, and a full investment into learning all the tricks and trades of the program will allow a user to make truly remarkable maps.
This post is part of the series: Review of Campaign Cartographer Pro
Campaign Cartographer Pro is a CAD program geared towards people interested in making fantasy and sci-fi maps designed by Profantasy. This is a review of the user interface, graphical symbols, viewing and sharing of created maps, and the community support for Campaign Cartographer 2.