Online After Christmas Shopping – Deals on System Performance Software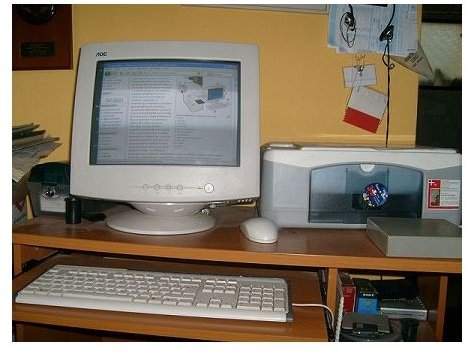 Types of Deals
When shopping for system performance software online, you'll encounter several types of deals. After Christmas, retailers are trying to encourage shoppers to keep their new computers running smoothly all the time.
The first type of discount you'll find is the store rebate. When you buy your software, you'll instantly receive a rebate or discount. You do not have to mail in a rebate. This is extremely popular with online retailers. When you add the software to your cart, you see the original price with a coupon listed, resulting in the online rebate. This rebate can be anywhere from 40% to 100% off.
'Free after rebate' is the second type of discount you'll find. Many anti-virus software applications use this method, especially subscription based ones such as Norton or McAfee. This rebate either works like the one above or you pay full price and send in a form for the rebate price. Depending on the software manufacturer, you'll either send in the rebate by mail or online.
Since retailers know many people receive computers for Christmas, they place system performance software on sale after Christmas. Those looking to use their gift cards for online are the main target audience, but these deals are available to everyone. Some retailers offer package deals, meaning you may be able to buy anti-virus software and receive another type of system performance software for little or nothing.
Image Credits: WikiMedia Commons / Penarc
Finding Deals
Make a list of your favorite software retailers. If you receive a print ad from a retailer, check for any special deals that are available both online and offline. Keep in mind that not all deals are advertised in a circular. Visit the software section of your chosen retailers' websites for exclusive online only deals.
Use price comparison websites if you know what type of system performance software you want or if you know the title of the software you are looking for. These types of sites bring together prices from hundreds of online retailers, including shipping and taxes, in one convenient location.
Price Comparison Websites:
For even more savings on after Christmas shopping, check with retailers to see if they will match a competitor's prices. Many retailers will not only match the advertised price but provide an additional 5% to 15% discount. You will need to provide the retailer with a link to the competitor's advertised price. The software must match exactly.
Types of Software to Look For
Now that you know what types of deals to look for, you need to know what types of software to look for. System performance software encompasses pretty much everything dealing with computer maintenance. Anti-virus and anti-spyware software are two of the most popular types of system performance software. Complete system security suites are available to give you ultimate protection both online and offline.
Tools are available to help you monitor your child's computer activity. This allows you to monitor what goes on on your computer to ensure your child and computer are safe. These run secretly in the background and record what applications and websites your child uses.
Keep your registry clean with registry cleaners. These cleaners take care of old entries from programs you have uninstalled or changed. This prevents you from having to edit the registry yourself. A clean registry helps your computer run faster.
Other types of software work to clean your temporary files, monitor system performance, defrag your system and maximize your memory to get the most out of your computer. For the best deal, try to get these utilities as a package set instead of buying individual tools. Many retailers place multiple system performance software applications in one bundle to take advantage of customers' online after Christmas shopping.
For details on the best system performance software, see the following Bright Hub articles, which provide details about the software, pricing and reviews.