Windows Live Mail: Install and Setup Guide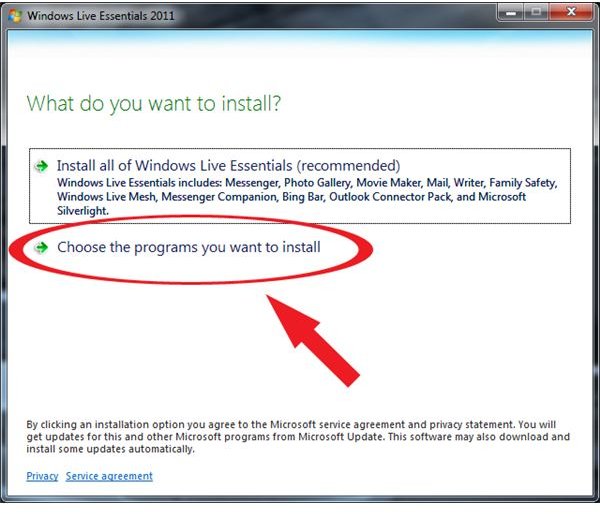 Windows Live Essentials
Windows Live Mail is Microsoft's successor to the venerable Outlook Express. It was updated, improved and given a makeover to match the same user interface as Microsoft's Office products. The new mail client is part of a group of programs that Microsoft calls Windows Live Essentials. This includes Windows Live Messenger, Photo Gallery, Movie Maker, Mail, Writer, Family Safety and Windows Live Mesh. You can download all of these programs at once, or simply choose a Windows Live Mail install and ignore the other programs. Here is how to get started.
Download and Install
1. Click here to visit the Windows Live Mail website and download the file by clicking on the download button.
2. Begin the installation by double clicking the file you downloaded. Once the installer loads, select Choose the programs you want to install.
3. By default, all the programs have check marks next to them. Remove the check marks from any programs you don't want and then click the Install button.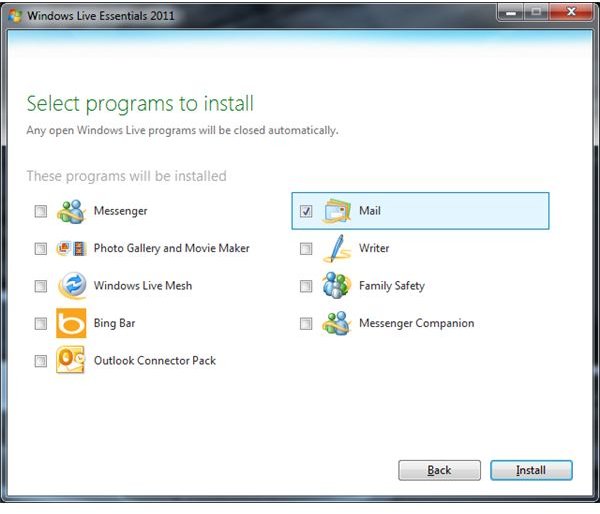 4. Once Mail has finished installing you can open the program. Go to the Start menu and click All Programs to find it. Windows 7 and Vista users can find it quickly by searching for 'mail' in the search bar.
Setting up Accounts
One of the first things you will need to do on starting Mail for the first time is set it up to receive mail from wherever you normally read your email. The option to add an email account is usually the first window you see when you open Windows Live Mail, but you can access the same options by clicking Accounts and then the Add Email button.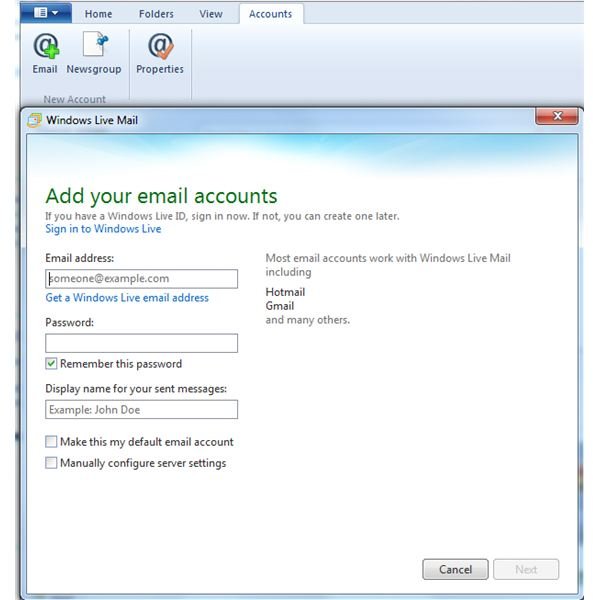 Adding an account is as simple as entering your current email address and password. Gmail, Hotmail, Yahoo! Mail and more are quickly and easily recognized with this simple process. The program will automatically pull in the necessary settings from your email provider and you will be all set to send and receive email. Should you have more than one email account that you would like to add, simply click Add another account, and repeat this process.
If your email account is not recognized by Windows Live Mail, you will see a manual configuration screen (see below).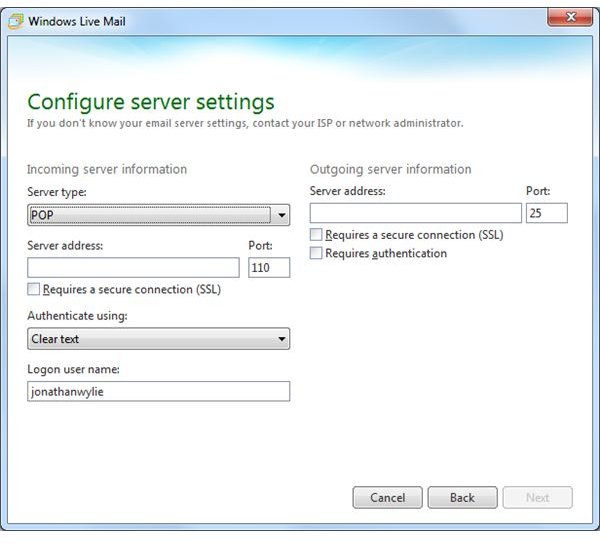 To configure an account manually, you will need some server information from your email provider. Many provide this in an FAQ or help section of their website. If your email is provided by your internet service provider, contact them directly for this information. Simply ask for the POP or IMAP settings for your account and you will have all you need to complete the manual configuration wizard.
Adding Contacts
If you have a Windows Live account, you will find that your online contacts are synced with Mail and they will appear when you click the contacts button in the bottom left of the window.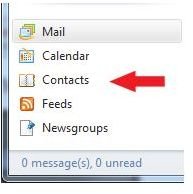 If you are using a Gmail account or a Yahoo! Mail account, you can either manually add your contacts or import them as csv, wab, or vcf files. To manually add a contact, click on the Contact button in the top right hand corner of the screen and fill in the requested details. To import contacts that you have exported from a webmail account, click the Import button and choose the type of file your contacts are stored as.

Setting Preferences
Now that you have your email set up and ready to send and receive, the last step that you will probably want to take is setting up some email preferences. From the File menu, select Options and then Mail. Here you can set up signatures, spelling rules, default fonts and more.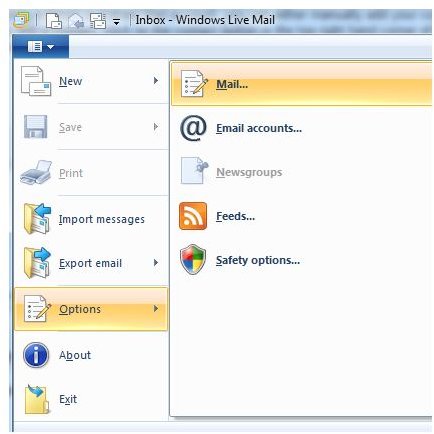 Now that you have successfully completed your Windows Live Mail install, you are ready to begin using the program and enjoying the convenience of a desktop mail client.
This post is part of the series: Windows Live Essentials Install and Setup Guides
This collection of articles will give you hints and tips on how to install and set up some of Microsoft's most popular free programs from the Windows Live Essentials Suite.