Top 5 WMP Plugins You Could Ever Find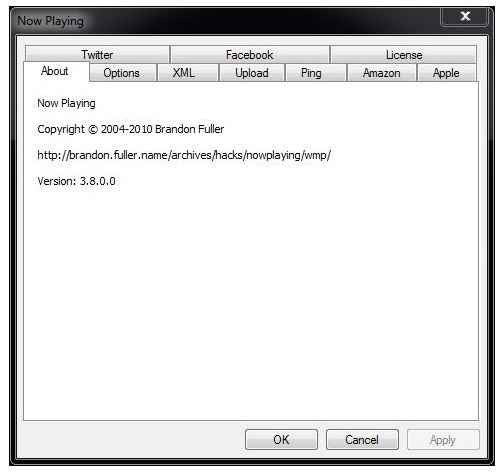 1. Now Playing Plugin
The Now Playing plugin is one of the best Windows Media Player plugins. It is easy to use and the best for basic and advanced WMP enhances. It has many features, but the
one I like the most is the ability to automatically update Facebook and Twitter statuses with the song that you're listening to. The plugin lets you choose what information you want to pull from WMP, from the filename to the bitrate or the artist and song title.
Advanced computer users can also export their "now playing" information to an XML file. This is particularly useful if you use Wordpress widgets, as it allows you to upload your "now playing" information to your Wordpress blog, and show visitors what songs you were listening to lately. Now Playing is amazing, it can even pull additional album information from iTunes and Amazon.
License: Shareware - $15 for registered version
2. Lyrics Plugin
The Lyrics Plugin is one of the most sought after WMP plugins. It is particularly tailored for music fans. It displays the lyrics of the song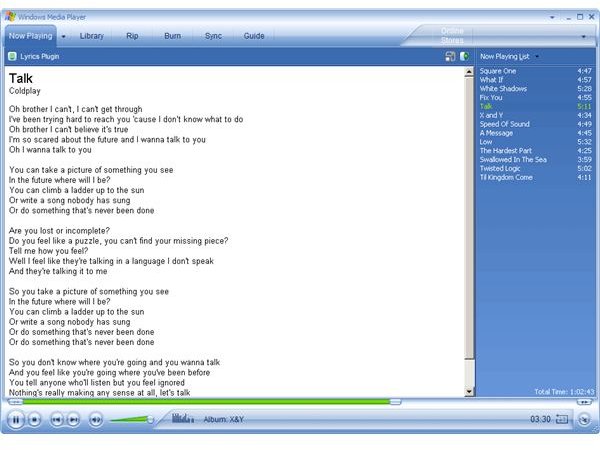 you are currently listening to in the WMP window. Windows Media Player can also display lyrics, but the real benefit of the Lyrics Plugin is you can also search for lyrics and add them if they are not instantly found.
License: Fre__e
3. WMPKeys Plug-in
Windows Media Player offers some hotkeys, which make using WMP easy. There are also some people who like to only use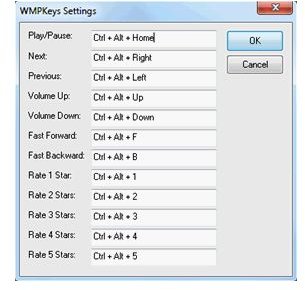 hotkeys to operate software. With the WMPKeys Plugin, things become even easier. It lets you change the hotkeys for volume, playback, forward, rewind, next/previous track and ratings. Why wouldn't you want an easy way to define your own hotkeys for WMP?
License: Free
4. DFX Audio Enhancer
The DFX Audio Enhancer is one of the coolest Windows Media Player plugins. It lets you tweak a number of things as well as optimize playback for speakers and headphones. The Windows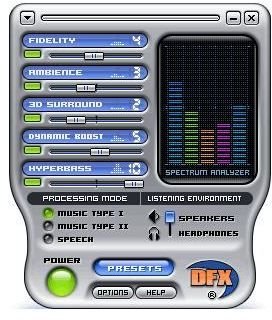 Media Player offers good quality audio, but with the DFX Audio Enhancer WMP plugin you can further enhance the sound quality. After installing this plugin, you will want to go back and listen to your entire library again! The plugin also has a fancy and high-tech graphical interface, and is easy to use.
License: Free.
5. MGTEK Dopisp
It's been everyone's wish to be able to sync iPhones and iPods with WMP. Microsoft and Apple have always remained far off from each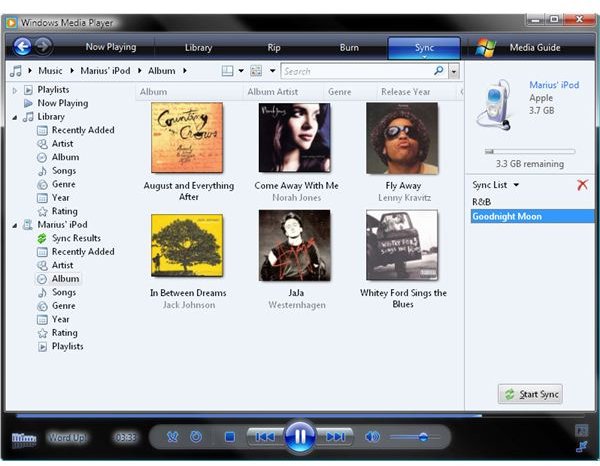 other and their software/hardware have very little compatibility between them. But with MGTEK Dopisp, you can bring the two big companies' products closer. The MGTEK dopisp plugin allows you to sync music, pictures and videos between your Apple device and Microsoft Windows Media Player, as if your Apple device were a Zune.
To get the plugin to work, you have to have iTunes software installed on your computer and your iPhone or iPod in disk mode. Note that if you install the latest version of iTunes, the plug-in won't work, but there is a beta version of this plugin, which is compatible with the latest iTunes version. You can download the plugin and its beta version from the MGTEK website.
License: Commercial, $19.95. 30-day Free Trial
Image Credits
Source: Author Experience
Image Credits:
softonic.com
softzilla.blogspot.com
techspikes.com
pcwin.com