What is Windows Live Essentials?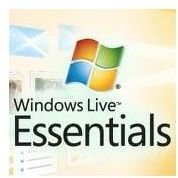 Windows Essentials is a suite of applications that is designed to work with the Windows Operating System, but do not come bundle with the operating system itself. Users must download and install these applications as their needs warrant.
Windows Essential was previously known as Windows Installer. The program can be used to install a suite of programs that includes Photo Gallery, Messenger, Movie Maker, Writer, Family Safety, Bing Star etc. Here are short descriptions of the more popular applications in Windows Live Essentials.
Messenger
**
An instant messaging solution for staying in touch with business associates, family and friends. The application can be used to share photos, videos and engage someone in a chat session. You are not restricted to a PC for accessing Messenger; in fact, you can access it from a mobile phone and from computers that have an Internet connection.
Family Safety
This application provides a way for parents and computer administrators to manage the kinds of content that is accessible on computers under their watch. The software can be used to specify whether a password is required to access certain sites, what times the computer can be used, and be used to see reports on what kinds of content is being accessed on a computer in question.
Microsoft Silverlight
Silverlight is marketed as a competitor to Adobe Flash. According to Microsoft Silverlight was created for "creating engaging, interactive applications" for desktops, web and mobile devices.
Photo Gallery
Even the casual computer user will need, at least, basic photo editing features. In addition to being able to organize, share, lightly edit photos and video, Photo Gallery can be used to create movies, panoramas and slide shows for private use or for sharing on the Internet.
Movie Maker
You are unlikely to win an Oscar by using this program to produce a film, but it does have all the elements for creating an engaging movie. Movie Maker can be used to put together a movie, or tell a story, using your photos and videos. The program allows the user to make an engaging movie using transitions, sound effects and captions.
Windows Live Mesh
For situations where you need to work on a file from different locations, not having to carry the file with you everywhere can be very convenient and a more secure option. Windows Live Mesh allows you to sync photos, video and documents between several computers, and also gives a certain peace-of-mind in knowing that there is a backup copy of your content on SkyDrive, so you can recover your files should the worst happen.
Conclusion
Windows Essentials is really a suite of programs that can be installed on Windows operating systems to enhance the user experience. While the suite of Windows Live Essentials programs is not built into the Windows Operating System, the two generally work well together. The suite of programs includes solutions for handling multimedia, communications and improving the functionality of Windows.
Image Credits:
"What is Windows Live Essentials 2011" Microsoft