Installing CentOS 5 Virtual Machine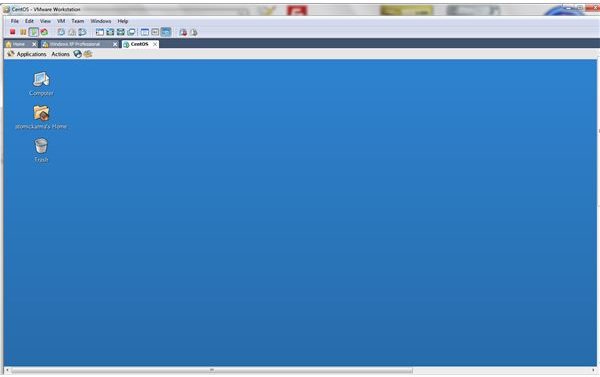 What is CentOS?
CentOS is one of the many Linux distros, based on Red Hat Enterprise and is a particularly popular choice for Linux web servers. CentOS stands for Community ENTerprise Operating System.
By 2010 CentOS was on its sixth full release, and has no affiliation with Red Hat – however the source code is shared, resulting in a similar end product that is available free with technical support available via the user community.
Using VMware a CentOS 5 virtual machine can be created to test and configure a CentOS web server prior to full distribution on suitable hardware.
CentOS 5 is available free from www.centos.org - you will need to download a copy before following this guide.
Why VMware?
VMware is the top choice for virtualisation on a Windows PC. If you plan to run a virtual computer (or server for configuration purposes) then a copy of VMware Player or VMware Workstation is highly recommended.
There are other solutions, of course – namely VirtualBox which is an open source (and free) virtual machine solution that is particularly adept at supporting Linux distros as guest operating systems.
This guide is written using VMware Workstation, although the same results should be achievable with VMware Player.
Setting Up a CentOS 5 Virtual Machine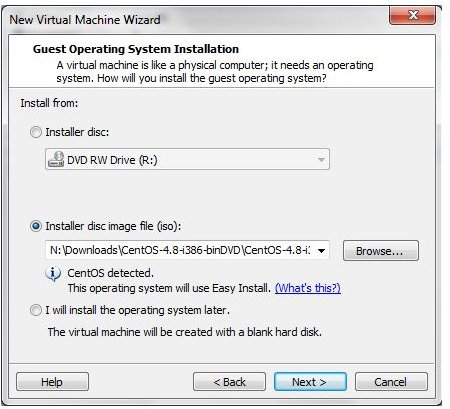 Using VMware's Easy Install system, setting up a CentOS 5 virtual machine is extremely easy.
In VMware go to File > New > Virtual Machine… to open the New Virtual Machine Wizard; you will be asked for the Installer disc image file (iso): so Browse to the downloaded CentOS 5 ISO file downloaded previously (if you burned the ISO to a writable DVD, then browse to the DVD drive with the disc inserted ). After selecting this, you should see that VMware informs you:
CentOS detected. The operating system will use Easy Install
This means that VMware is able to install CentOS based on a pre-set virtual machine that is already included in the software. VMware Workstation features plenty of these pre-sets and they can save a lot of time finding a suitable virtual hardware configuration.
Installing a CentOS 5 Virtual Machine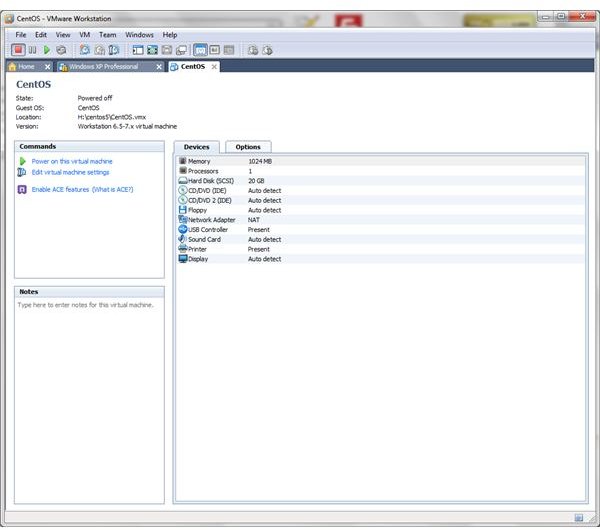 Click Next to proceed, and complete the Easy Install Information. Note that the password you enter here is for user and root accounts. In the Next screen, name your VM and select a suitable location. You will need a recommended 20GB of hard disk space (as suggested in the following screen) so find somewhere with plenty of space.
Note that 20GB will be a virtual maximum – after installation the OS will use around 2GB, allowing you to run several guest operating systems from the same partition.
Click Next to confirm the virtual hard disk capacity and then check the summary. If you wish to make any changes use Customize Hardware… to configure memory and virtual hardware options.
Finally, Finish will create the virtual machine and begin installation of CentOS 5 based on the Easy Install parameters.
Installation may take up to 20 minutes depending on the speed of your hard disk drive (if you used the ISO image) or DVD drive (if you burned the image to disc).