A Look At Best 5 Unlimited Windows Server Hosting Plans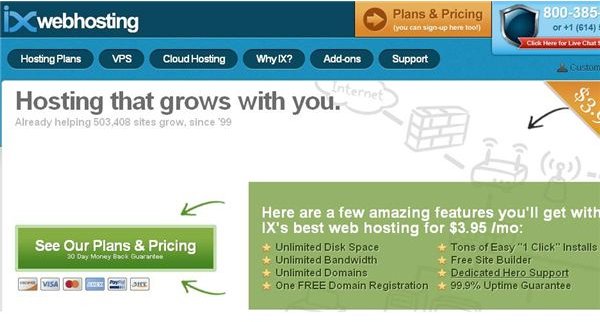 IXwebhosting
IXwebhosting services offers some of the best unlimited Windows Server hosting plans. IXwebhosting offers three plans – Expert,
Business Plus and Unlimited Pro. The main difference is the number of IP addresses and free domain registrations you receive. The Expert, Pro and Business plans receive 2, 3, and 15 dedicated IPs respectively. They also receive 1, 2, or 3 free domain registrations respectively.
The Expert Plan costs $3.95/ month, great for cost conscious users. The Unlimited Pro, and Business Plus will cost you $7.95/ month. There is a 7-day trial, and on purchase you receive a 30 day money back guarantee.
With IXwebhosting you'll receive not only unlimited Web space but also unlimited bandwidth, unlimited data transfer, unlimited domains and sub domains. IXwebhosting also offers a free site building tool, file manager, and one-click Blog install. You can also create unlimited email accounts on IXwebhosting hosting,
Customer reviews suggest that IXwebhosting is a reliable web and email hosting company, and that they offer above average customer support.
Lunar Pages
Lunar Pages offers unlimited storage and bandwidth starting at $4.95 / month. The hosting service allows you to host Active Server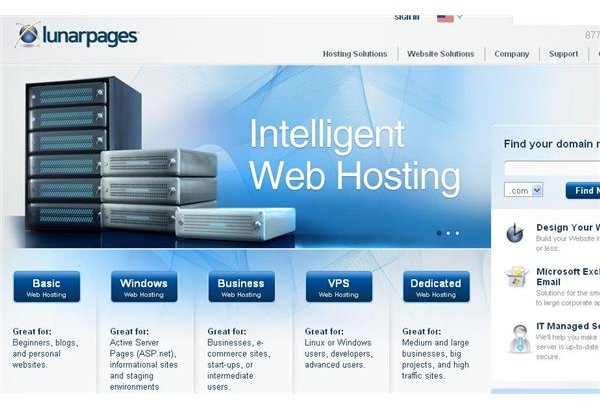 Pages (ASP and ASP.NET), and if you also want ASP.NET support with the hosting, their $19.95 /month plan will suit your needs. This plan also includes unlimited storage and bandwidth, and is ideal for staging environments and informational sites.
Both the above Lunar Pages plans offer a host of features, including free Domain names, free unlimited domains, sub domains, free unlimited email accounts, and various Content Management Systems.
The Lunar Pages hosting service is said to offer 99.9% uptime, and the customer reviews suggest that the service is exceptional and worth the money.
Moca Host
Moca Host offers several unlimited Windows Server hosting plans, starting at $2.33. Their unlimited hosting plans offer similar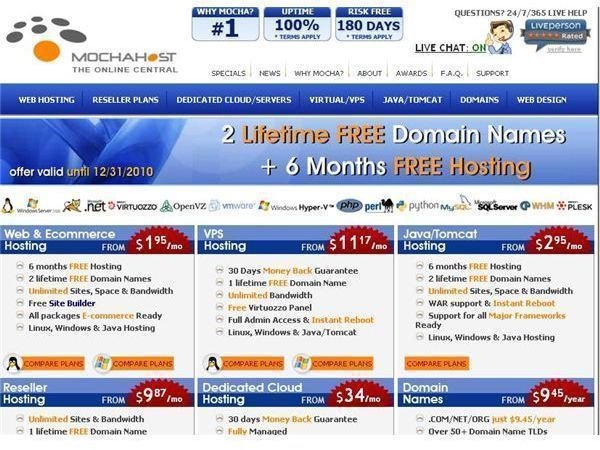 features, but the best deal is likely the $4.25 plan.
The features offered by the $4.25 plan include unlimited data transfer, unlimited storage, unlimited domains and sub-domains, unlimited databases, 1 free domain, free advertising credit, free static IP, and free support.
The Moca Host website claims their services offer 100% uptime, and that their customer satisfaction rate is at 98%. I think Moca Host is worth consideration and that they are a reliable service.
Alps Host
Alps Host offers high performance Windows hosting services. They have a Gold plan in which you receive the Windows Server 2008 R2 platform,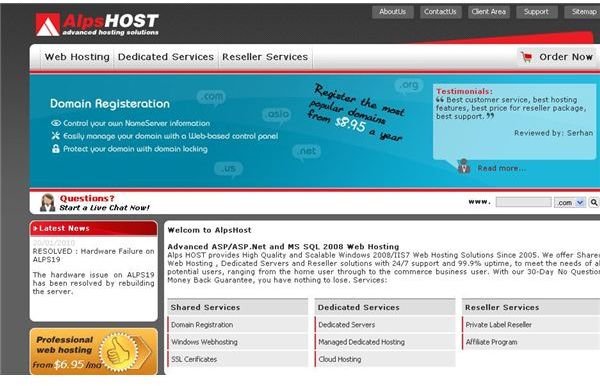 unlimited disk space and unlimited monthly traffic. The Gold plan offers plentiful features including 24x7 service monitoring and technical support, unlimited email and FTP accounts and lots of content management and other tools. The Gold Plan of Alps Hosts costs $10.95/month and is backed by a 30-day money back guarantee with your purchase
The Alps Host hosting services are best for both business and personal use, and worth the money.
UCV HOST
UCV Host offers cheap, yet reliable unlimited Windows hosting.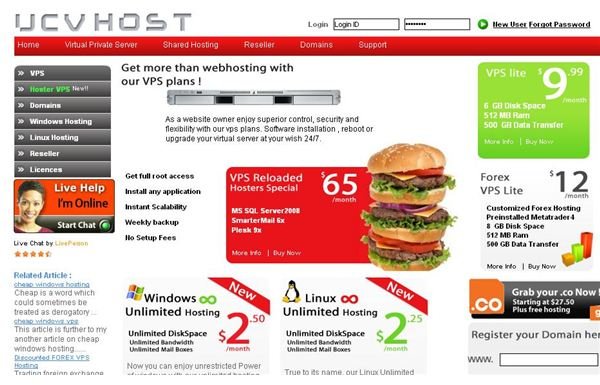 Their cheapest unlimited Windows Server hosting plan costs only $2.50 / month and offers unlimited storage, bandwidth, email space, and email accounts. Not only this, but you also receive a standard 30-day money back guarantee.
UCV Host assures fully protected hosting, 98% spam free emails, and 100% uptime – not bad considering the price.