Comparing Free Virtual Machines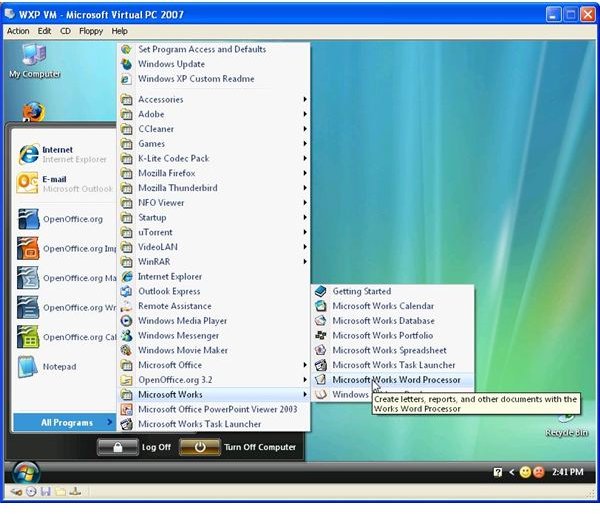 Which VM Solution
If you're planning on setting up a VM, you will probably be aware that there are several free virtual machine applications – notably Virtual PC, VMWare Player and Virtual Box. All of these can be downloaded free and used to setup and create a new VM (in the case of VMWare Player, with limited virtual hardware options) and install a guest operating system.
But if you were coming to setup your first VM, which option would you choose? Which of these tools is best for the type of guest OS you want to install – and which of them is the easiest to use? These are difficult questions, and probably require some sort of comparison of each utility.
The following summaries explain the strengths and weaknesses of each solution so that you can make your mind up which one to use.
Virtual PC
Available free from Microsoft, Virtual PC is available for XP, Vista and Windows 7, although the latter has its own dedicated version. Easy to use and setup, Microsoft's solution is purely for Microsoft operating systems, so if you need a virtual machine for Windows 98 or later, or Windows NT Server or later, this is the best application to use to quickly and easily setup this sort of VM.
Additionally an "Other" option allows you to create virtual machines for other operating systems, but this isn't reliable. Virtual PC is ideal for setting up a VM suitable for a Windows OS and should therefore be used pretty much exclusively for this.
Virtual PC can be downloaded from www.microsoft.com and is ideal for providing business continuity in applications that don't run correctly in later operating systems.
Virtual Box Free Virtual Machine Application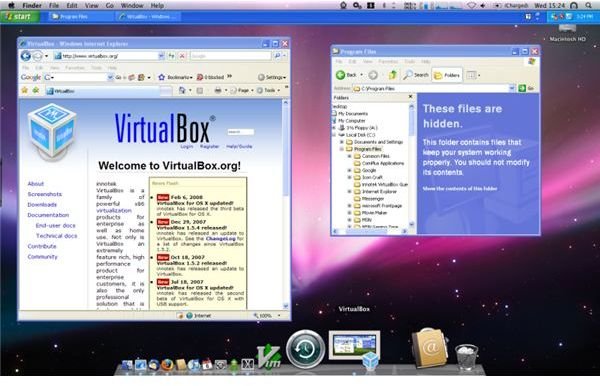 Free and cross-platform, Virtual Box is the best choice for anyone wishing to setup virtual machines on Linux, although it will also work under Windows and Mac OS X as well as Solaris (this is mainly due to the fact that both Virtual Box and Solaris are developed by Sun).
One of the main purposes of Virtual Box seems to be among Linux users – the application allows a Windows guest operating system to be setup within Linux, thereby allowing Windows-based applications to be run while the host OS remains intact.
Additionally, Virtual Box will also allow a 64-bit guest operating system to be installed, something that cannot be done with Virtual PC; it is also designed to run many other non-Microsoft operating systems. Note that it is not possible to legally run Mac OS X as a guest operating system.
You can download your free Virtual Box VM utility from www.virtualbox.org.
VMware Player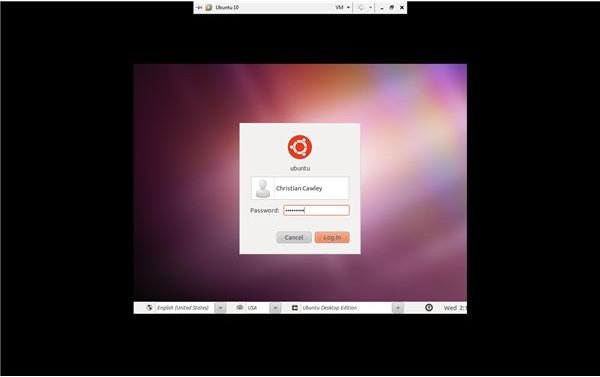 Probably the most powerful free virtual machine application, VMware Player allows you to setup and install a variety of guest operating systems, including the desktop and servers from Microsoft, the various Linux distros and more.
The earlier releases of this utility allowed only the viewing of a virtual machine rather than its creation, but since version 3 this has changed. As such VMware Player is probably the most popular VM software available, offering increased functionality for virtualisation of Windows XP under Windows 7 as well as providing an excellent virtual machine for 64-bit guest operating systems (on suitable hardware).
Get VMware Player from www.vmware.com/products/player.
(Images by author except where specified)