Installing Office Web Apps to SharePoint Server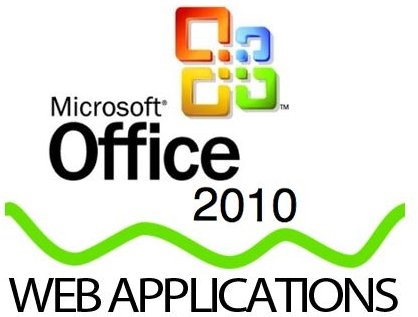 Need for Installing Office Web Apps
Why go for installing Office Web Apps when you can use the cloud counterparts of MS Office through Windows Live SkyDrive? Let us check out the benefits of using WebApps from SharePoint before continuing with how to install them on SharePoint 2010.
One can easily open a free account with Windows Live SkyDrive and use Office Web Apps from there. The method is easy as you do not need to integrate it with any server and leave the technical aspects with Microsoft cloud computing package. However, integration of Office Webs Apps into SharePoint offers much more ease to the users on a network. Office Web Apps has several server components that are compatible with SharePoint 2010. In other words, you can increase the functionality and speed of Office Web Apps when you install it on a SharePoint server.
How to Install Office Web Apps
Installation of Office Web Apps on SharePoint 2010 is a three step process: Running Setup and Post Configuration Wizard (PSConfig); Activating Office Web Apps Services on the server; and Activating Office Web Apps Feature.
The following sections detail the process.
Running Setup and Configuring the Server
1 Run the Setup.exe file to add Office Web Apps to the SharePoint server.
2 When prompted, enter you product key and click Continue.
3. When asked for file location, click Install Now to install to the default location. If you wish to a different location, specify the full path to the location and click Install Now.
4. Upon completion of setup, you get a dialog box that asks you if you wish to configure your server. Select the checkbox saying Run the SharePoint Products and Technologies Configuration Wizard.
5. Click on Close. The SharePoint Configuration Wizard opens to configure the services. Click Yes when prompted that some services will have to be reconfigured. On the page that says Configuration Successful, click on Finish.
Now that you are done with first part installation, you need to set up the related services on SharePoint.
Activating Office Web Apps Services on SharePoint
1 Click on the Start button, and then on All Programs
2. Open the Microsoft SharePoint 2010 Products folder under All Programs and click on SharePoint 2010 Central Administration.
3. When the SharePoint Central Administration page opens, go to the System Settings and click on Manage Services.
4. Look for the following services and start them: Word Viewing Service; Excel Calculating Service; and PowerPoint Server. Please note that though OneNote is included in Web Apps, there is no separate service for it so you need not activate it.
You now need to activate the Office Web Apps on the SharePoint server. Before that, you may want to add proxies to the Services so that no one misuses them.
Setup Proxies for Office Web Apps on SharePoint (Optional Step)
1 Open the SharePoint 2010 Central Administration as explained in above section.
2 Go to Application Management and click on Manage Service Applications.
3 The Service Applications window opens. Click New and then click on Word Viewing Service.
4 A new dialog opens. Under Name, type Word Viewing Service Application. Under Application Pool, select Use Existing. In the list that appears, scroll down and select SharePoint Web Services Default. Check Add This Service Application's Proxy to Farm's Default under Add to Default Proxy List. Click OK to close the dialog.
5 Repeat steps 4-5 again for Excel and PowerPoint services. Replace the Name: PowerPoint Service Application for PowerPoint Service Application and Excel Services Application for Excel Services Application.
Activate Office Web Apps for End Users
1 Open your SharePoint site in Internet Explorer
2 Click Site Actions and then Site Settings
3 Click on the Site Collection Features in Site Collection Administration
4 In the Features page, click Activate - for Office Web Apps.
This explains installing Office Web Apps to SharePoint server. If you have any doubts, please use our comments section.
Also Read: SharePoint? Why Not use Office Live Workspace?
References
Image from Windows Live Workspaces
Microsoft Developer Blogs, https://blogs.msdn.com
This post is part of the series: Microsoft Servers - SharePoint and Exchange Servers
A combination of XENIX based messaging system and MS Mail, Exchange Server 4 was released in '93. The SharePoint server, targeted at individuals and small businesses offers a better way of storage and collaboration. This series contains articles related to these servers.