Synergize: Microsoft CRM and Customer Call Centers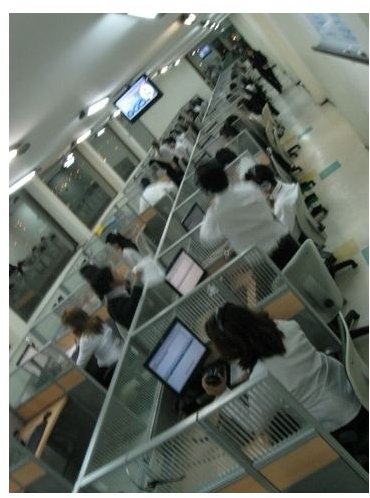 How Call Centers Can Help Your Business
In light of volatile economic times, retaining customers is more important than ever. After all, some analysts suggest that keeping an
existing customer coming back can cost two-thirds less than the cost of attracting a new customer. Because of this, customer service is king in the business world as companies seek to control their reputations online and by word of mouth by making sure that all customers are treated with respect and that their expectations are consistently surpassed while doing business with them.
Call centers help businesses respond to customer issues in real time as they occur. This means that a company that has a well publicized 800 number for customer service can respond faster and more effectively to any and all customer issues.
Many businesses balk at the cost of a call center, perpetuating their limited ability to deliver the customer services that are necessary to retain their best customers.
The few, the proud, the best customers
The 80/20 rule of thumb states that in work 80% of the results come from just 20% of the effort. This rule loosely applies to customers where the minority of customers are responsible for the majority of sales. From the soda business to the rental car business and beyond, most businesses find that the smallest part of their customer base is responsible for their largest portion of sales.
So what?
Because customers are hard to find and expensive to get, no business can afford to lose the customers they already have. The number one way to improve retention is to have a call center in operation that can promptly receive customer inquiries and act on them.
Just think about it: the largest customers will need support more often. If your business cannot support those customers, they will go to businesses that will have services available when they need them. This is where the relationship between Microsoft CRM and customer call centers becomes very important.
How Microsoft CRM Helps Call Centers
As more companies identify improvements in customer service as their number one priority, they are ready to buy, but they don't want to repeat CRM mistakes from the past.
Microsoft CRM is there to help. This software makes it easy to deploy customer relationship management capabilities to the call center, providing businesses with an unprecedented capability to receive and store customer records in support of service. The reason why Microsoft CRM and call centers work together so well is because the software works within a native Microsoft Outlook interface, fills in the gap left by focusing on marketing and sales alone, and is easily deployable in varied scales within existing corporate IT networks.
Special CRM Considerations
Microsoft CRM helps call centers prioritize calls so that the most important customer receives the attention he needs first. Businesses that have sold customers service level agreements (SLA) need to route those calls effectively, directing them to the proper department on the first try. Customer histories are also valuable for researching problem histories and for identifying customers that either abuse the system or require additional training in order to reduce their need for service contacts.
Putting It All Together to Build Business.
Because Microsoft CRM and customer call centers improve interaction with customers, it serves to complement and coordinate the sales, marketing, and support efforts of the company where it is deployed.
Another way Microsoft CRM helps is by focusing personnel on the process of handling customer issues in a standard manner. By providing a framework, Microsoft CRM ensures that issues received into the call center are handled in a consistent manner.
Finally, Microsoft CRM works to encourage collaboration with internal and external resources, allowing the coordination of customer issues with those who best know how to address them.
References
Microsoft. "The Power of Microsoft CRM with Call Center", https://download.microsoft.com/download/d/b/5/db526c6a-a6f3-4db7-9622-88bebc2c492c/Blue%20Intelligence.pdf