Learn New Ways to Make Learning Fun with This Microsoft Word Worksheet Review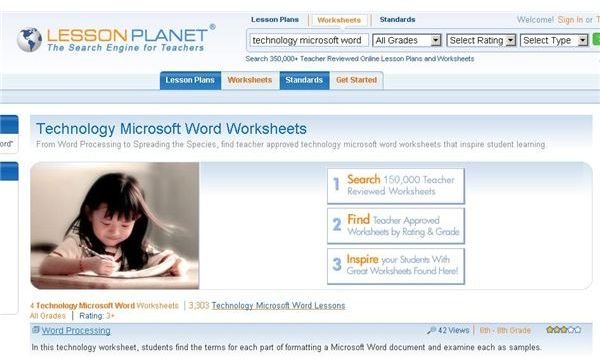 Microsoft Word Worksheets
Here you will find a concise review of several of the most popular sources for worksheets that teachers, parents, day care workers, and Sunday School teachers can use to produce educational worksheets that will help children have fun while learning at the same time.
The first two sites reviewed here are premium sites that require either a trial or a subscription. The second two sources for worksheets are free. At the end of this Microsoft Word worksheet review, readers are encouraged to visit sites that will give them ideas for creating their own worksheets using Word.
Worksheets from Lesson Planet
Lesson Planet is a great source for powerful Microsoft Word documents that can be used in the classroom to teach everything from computer skills to mining and natural resources.
These worksheets can be accessed for free if you register for a 30 day trial on the site. Caution: free registration asks you to enter credit card information. Should you forget to cancel or deliberately choose to continue your membership, your card will be billed $39.95 annually.
Kinder Helper
Our Microsoft Word worksheet review takes us to Kinder Helper where you can choose from a large assortment of worksheets designed to assist the learning process for young children. Designed as a resource for teachers, users can download flash cards, songs, and crafts that can be printed from Microsoft Word and other applications. Although intended for teachers, parents can also use the worksheets at Kinder Helper for use for family activities, home schooling, and seasonal learning opportunities. Access to the worksheets section of Kinder Helper requires a $25 fee for one year of access to the site.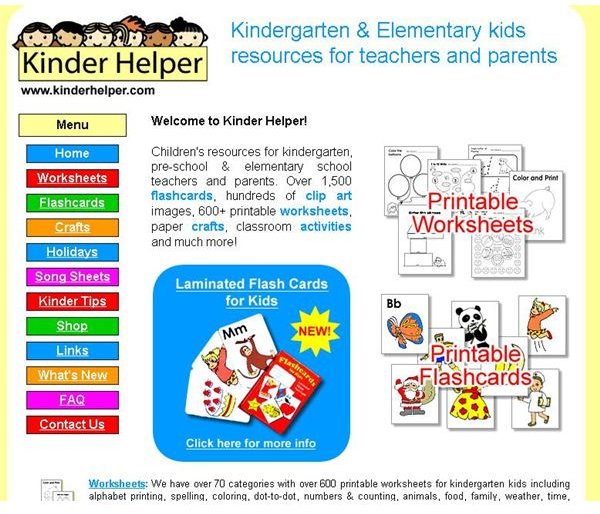 Eclipse Crossword Worksheets
Eclipsecrossword.com has worksheets that are great for learning and for fun. These worksheets feature crossword puzzles that embed as part of the worksheet using Microsoft Word. Eclipse Crossword is a free Web site that helps you create custom worksheets to use at home, school, daycare, or church using Microsoft Word or any other compatible word processing program. Use of Eclipse Crosswords makes it easy to reinforce lesson material in the classroom or to create fun-filled homework assignments.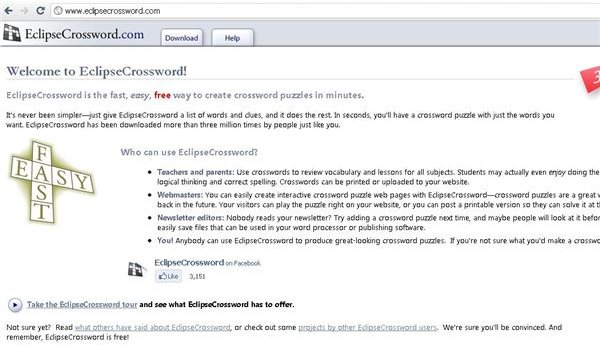 First School Years
FirstSchoolYears.com has free Microsoft Word worksheets that are great for use at school or at home. At this site, all the files are color coded so you know which ones will work in Word and which require Adobe Acrobat or other programs to load and print. Art and music as well as geography, science, and general topics are featured in these easy to use worksheets that download as Microsoft Word documents.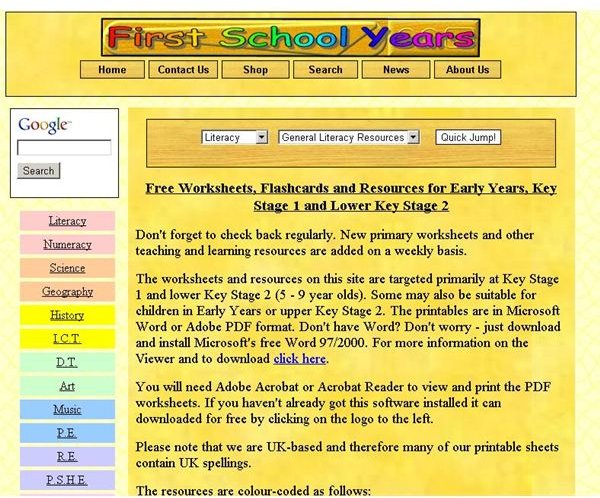 Make Your Own MS Word Worksheets
The last part of this worksheet review encourages you to make your own worksheets. If you have a registered copy of Microsoft Office, you can download a full array of clip art and other tools to build a variety of worksheets that can help teach skills for coloring and learning. You can use your imagination to make your own worksheet designs or you can use some online tutorials that show you how to make worksheets for Christmas and other special occasions.
You can also find science related worksheets online and tips for creating your own such as a worksheet on photosynthesis or calendar worksheets that help teach the seasons and the months of the year.
References
Lesson Planet. https://www.lessonplanet.com/
Kinder Helper. https://kinderhelper.com/
Eclipsecrossword.com. "Example of worksheets created with EclipseCrossword", https://www.eclipsecrossword.com/sample-worksheet.html
First School Years. "Free Worksheets, Flashcards and Resources for Early Years, Key Stage 1 and Lower Key Stage 2", https://www.firstschoolyears.com/
Image Credits: Screen shots taken by Bruce Tyson