Installing Windows 7 on a Thin Client: Some Things to Consider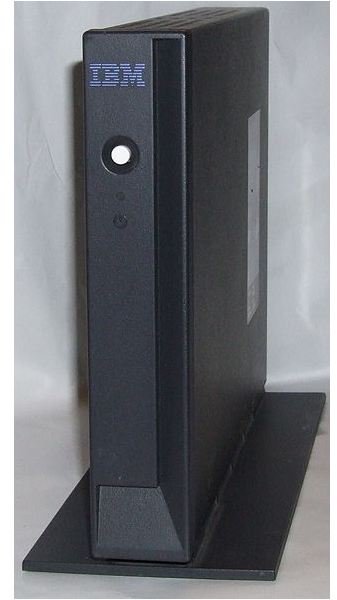 Introducing Windows 7 on Thin Clients
Windows XP is commonly installed on Windows thin clients, but the operating system is outdated, leaving fewer support options while
thin client users squawk about their desire to get the latest and greatest look for their thin client desktop. Running Windows 7 on a thin client is possible, but constitutes challenges caused by its more robust set of minimum hardware requirements. The process of installing Windows 7 on a thin client, therefore, is similar to installing Windows 7 on any machine that lacks the horsepower and other resources we would prefer to have supporting it.
The following are some special considerations to make when installing Windows 7 on a thin client to maximize your chances for success.
Image Credit: Wikimedia Commons/Cspurrier
Hard Drive Space
Microsoft's official minimum system requirements for Windows 7 say that 16 GB of free disk space is necessary for installing the product. Although some thin clients may have more than enough drive space available, double check the storage capacity on your thin client before attempting installation. This is especially important if you have a thin client such as the HP GT7725, which comes equipped with a very small amount of flash memory for storage. Standard PCs that are converted to thin clients usually present a simpler upgrade path.
If you want to be Installing Windows 7 on a thin client computer that is still in use, consider removing the existing hard drive and attempting the installation on a freshly formatted drive. This will preserve your thin client's configuration in the event the upgrade to Windows 7 doesn't work. Additionally, the Windows 7 upgrade process may introduce problems with disk space, resulting in a failed install.
Once the operating system is installed, consider compressing the drive if you need additional space to install local Windows applications.
Memory and CPU
When installing Windows 7 on a thin client, memory could be a factor. Although Microsoft calls for Windows 7 to be supported by 1 GB of RAM, many people have successfully configured it for use on as little as 512 MB. A thin client with less than 512 MB of RAM, however, will pretty much rule out the installation of Windows 7 without first performing a hardware upgrade.
For many new thin client computers, memory is no problem. For example, the HP GT7725 comes equipped with 2 GB of RAM, more than enough to handily run Windows 7.
CPU requirements can also be a deal breaker for thin client installation of WIndows 7. Although the OS will install on machines running slower than 1 GHz, the system will run very slow, especially if limited to only 512 MB of RAM. Modern thin clients, however, have different considerations because many run Eden processors by VIA or other non-Intel compatible CPUs. Thin clients like the GT7725 can run the OS with ease because they are equipped with x86 CPUs.
OS Streaming via XenDesktop
In the case that your company will not permit the installation of additional storage, many thin clients like the HP GT7725 support the OS streaming functionality of Citrix XenDesktop, which would eliminate the need for additional internal storage for the thin client device.
With XenDesktop's OS streaming through the Citrix provisioning server, the OS becomes virtualized and should work well regardless of the CPU that powers the thin client.
OS streaming will help you with installing Windows 7 on a thin client by addressing the common problems of inadequate local storage and incompatible CPUs on the thin client machine.
Wrapping it Up
Although it sounds unconventional, installing WIndows 7 on a thin client is a real possibility. By considering your system and network resources before making the move to Windows 7 thin clients, you can improve your chances for success and avoid any potentially embarrassing failures.