Disk Recovery in Explorer: Two Tools to Get Your Disk Back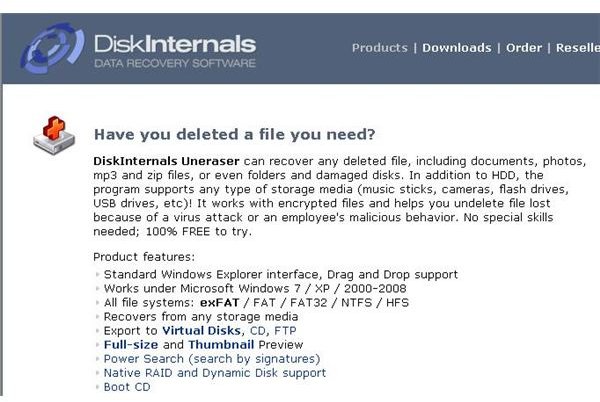 The Art of Disk Recovery
Windows typically doesn't come with many tools for disk recovery in Explorer, notoriously leaving users in the lurch when the inevitable disk drive crash occurs. Rather than taking desperate measures like putting your hard drive in the freezer in hopes of recovering data, why not try some legitimate disk recovery explorer tools that will inject new layers of survivability into your Windows installation? Here are two tools that will get you started.
DiskInternals for Explorer
Windows Explorer plugins such as the DiskInternals Uneraser will help you seamlessly engage in disk data recovery. By introducing tools for disk recovery Explorer leaves out, users can quickly recover deleted data such as music, photos, documents, archived (zip) files, and even Explorer file folders. Whether you deleted files by mistake, lost data from a virus attack, or lost data through an act of sabotage, DiskInternals uneraser is just what you need to help you recover your files. Best of all, DiskInternals Uneraser will work on all forms of storage including flash drives and external hard drives, so you have options available for any type of contingency.
DiskInternals also offers the ability to create an emergency boot disk that can give you access to your valuable files even if a virus or operating system crash has rendered your hard drive unbootable.
You can download DiskInternals Uneraser for a free trial and then buy a personal license for it for just $39.95.
Active@ Undelete
The Disk Recovery Explorer feature of the Active@ Undelete utility allows users to create a disk image that will expedite the disk recovery process. This works by taking a snapshot of your hard drive while it is still working properly. Once this is complete, all your vital disk metrics are saved, so even if you lost your disk partitions, you can restore them using the Active Undelete recovery explorer.
The disk snapshot taken by Active Undelete can save your drive's image file directly to a CD or DVD disk, eliminating the risk of storing your drive image on the same disk that might fail.
Where most disk recovery explorer tools leave off is where Active@ Undelete picks up. In addition to all the routine disk recovery functions already mentioned, This powerful utility will help you repair damaged RAIDs, store recovered data safely to CDROM, and allow you to edit the disk at the hardware level using a hex editor.
Active@ Undelete can be downloaded as a trial version, or purchased immediately for $39.99. Volume licensing options are available for corporate enterprise use.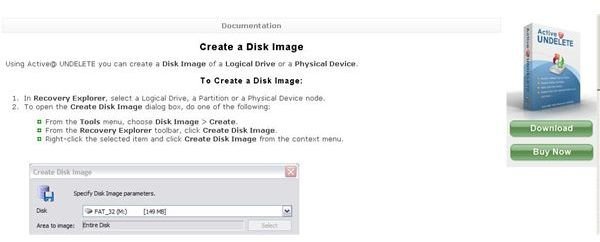 Wrapping Up the Disk Recovery Explorer Tools
Although DiskInternals and Active@ Undelete are not free tools, the small cost involved will likely prove worthwhile when you are able to recover from disk drive failures that otherwise would have left you high and dry. Try out these powerful disk recovery explorer tools today.
Image Credits: Screen shots taken by Bruce Tyson