Happy Holidays on Your Desktop! - Cool Christmas Wallpaper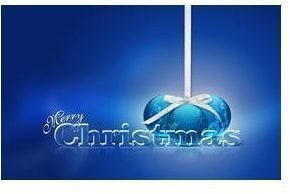 Tis the Season…
Though we still have to get through Thanksgiving, the sounds of the holiday season started way back before the world had even reached Halloween. For many people, getting into the spirit of the holiday season often starts at home, with decorating the house, thinking about what to get people and how much food to prepare for the Christmas parties.
Along with decorating the house, some computer users will also take this time to spruce up their slice of the Internet. Here's a look at some websites that have cool Christmas wallpaper to make your desktop a little more jolly.
Cool Christmas Wallpaper
Many wallpaper or desktop theme websites will have many listings for Christmas and holiday wallpaper for users to download. Some are free, while others are only free if the user signs up for the site itself. Sometimes, signing up for a website is useful, because you will also get the ability to make comments to the authors and designers, as well as state if anything went wrong with your installation. This list combines both free and sign up websites.
1. Wincustomize - A great website featuring the popular Windows Blinds and Object Dock, the site also features many user created
items, such as desktop themes and wallpapers. While the site is free, signing up allows for people to comment.
2. Wallpapers.com - Another great place for wallpapers in general, Wallpapers.com also has a lot of great animated backgrounds as well.
3. The Holiday Spot - As the name indicates, this website hosts a number of different types of wallpaper dedicated to different holidays. Here, you can view several pages of Christmas wallpapers.
With online downloads, its important to make sure that what you are downloading is really free. As noted, some websites do allow for free sign up (such as Wincustomize), and users can leave comments and upload their own wallpapers, but the general site still allows free downloads. Other sites, especially those with 3D desktop themes, backgrounds or screensavers, require a purchase in order to use them, or only allow for a limited trial period until you make a purchase.
Also, be careful of downloads, as there may be viruses attached to those files. Make sure that your anti-virus and anti-spyware programs are up to date and working.
Online websites aren't the only place where you can get cool Christmas wallpaper. The best type of free wallpaper and backgrounds are made using your own pictures. For those computer users who live in cities and states where snow is common, getting out the camera and snapping a few pictures makes for a perfect and free Christmas desktop background. If you know someone in those cities or states, have them take pictures and send them to you.
Most times, a winter wonderland can be achieved right in your backyard. Sometimes homemade items are more memorable than those that are created by professionals, so keep it in mind.
Image Credit from Wincustomize