Download Windows 7 NVIDIA Drivers - How to Identify Your Video Card and Upgrade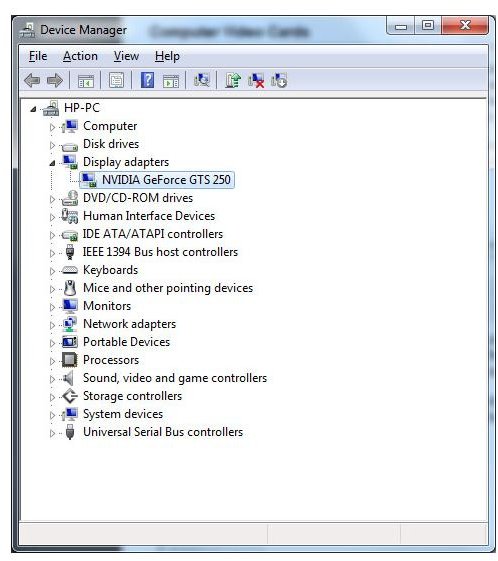 Computer Video Cards
One of the most popular video card chipsets found in computers these days is made by NVIDIA. Their GeForce line of computer video cards is especially beloved among gamers. Other common chipsets include manufacturers like ATI or Intel. If you have a notebook style computer, your graphic processor will be located directly on the motherboard, so it cannot be upgraded. Some desktop computers are the same way, though you still have the option of adding a video card in an available PCI Express or AGP slot, depending on what is supported by the motherboard.
In this article, you will learn where to find the latest Windows 7 NVIDIA drivers and how to download and install them. We will also discuss why it is important to keep your video card drivers updated, especially if you like playing a lot of PC games.
How to Identify Your Video Card
If you don't know what kind of video chipset is in your computer, there are several ways you can find out. The easiest method would be to go to the manufacturer's website and look up the model number or serial number of your computer and then find the tech specs for that PC. If you have an upgraded video card in your system, it may require a bit more work.
For computers that already have the video card drivers installed and you just want to update them, you can go to Control Panel - System - Device Manager - Display Adapters and it will show you the model video card. In the example graphic here, I have an NVIDIA GeForce GTS 250.
If do at least know that you have an NVIDIA chipset, but aren't sure which specific model you have, the easiest thing to do is download a simple plug-in from Option 2 on the NVIDIA driver download website and let it detect your video card for you. Otherwise, you may have to visually inspect the video card itself for any identifying labels. This will vary greatly between manufacturers.
For more information, be sure to check out this article on how to identify motherboard video card slots.
Download Windows 7 NVIDIA Drivers

Once you have identified which model number NVIDIA graphics card you have installed on your PC, you can download the appropriate Windows 7 video drivers. Just go to the driver download page on NVIDIA.com and select your model.
Be careful when selecting the operating system, because the drivers are different between 32-bit and 64-bit versions of Windows. The easiest way to tell which version of Windows 7 you use is to go to Control Panel - System and look next to the label for System Type. In this screenshot, you see that I am using the 32-bit version of Windows 7.
When prompted with the green Download button, just download and run the file, then follow the instructions on screen. You will be required to reboot your PC after the drivers have finished installing.
Why Update Windows 7 NVIDIA Drivers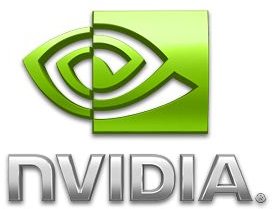 The main reason you would want to update your Windows 7 NVIDIA drivers is for stability. It's not uncommon for new computer games to have technical issues relating to PC hardware, and often times the video card is the culprit. This is why companies like NVIDIA and ATI regularly update their video card drivers in order to keep up with the latest PC games and any other graphic-intensive software. You'd think the game and software companies would want it the other way around by making stable software to work with the current drivers instead of vice versa, but such is the nature of PC gaming - endless patches and upgrades.
On NVIDIA's driver download page, they provide detailed information on what is covered in the latest update for their card. This is very helpful when troubleshooting a specific problem because you'll know if updating the drivers will fix it or not. For example, the most current drivers for my GeForce GTS 250 video card are dated 10/25/2010. According to the NVIDIA site, these new drivers include performance enhancements for games like Civilization V and Fallout 3, plus improved compatibility for new games like Fallout: New Vegas. If you were having trouble with any of these games and still using outdated drivers, you should definitely update them. Even if you don't play those games, you should still get the most current drivers because many other tweaks and updates and included.
When Updated Video Card Drivers Don't Fix the Problem
If your games are running poorly and updating to the latest Windows 7 NVIDIA drivers does not fix the problem, there are other things to consider. First, look at the graphic settings within the game you are playing. It could be you have them turned up too high and either your PC or your video card can't handle the settings and it causes game performance to decrease. Many games include an 'autodetect' feature that will pick the best settings for your system, and you should try running the game this way before customizing the video card options. If you have an older computer or video card, you will probably want to turn down or disable options like anti-aliasing because they require a lot of processing power.
Another thing you may want to do is disable your virus scanner while gaming, or at least see if it has a 'game mode' that prevents scans while games are running. Many security software packages offer this option. You should also defrag your hard drive on occasion, as this will help to increase performance, especially when many PC games these days take up several gigabytes of hard drive space and use large data files. Finally, you should look into increasing your RAM when possible. If you are running a 32-bit version of Windows 7, having 3 gigs of RAM is highly recommended.
For more information, check out this article on how to improve Windows 7 performance and speed.