Top Free Christmas PowerPoint Templates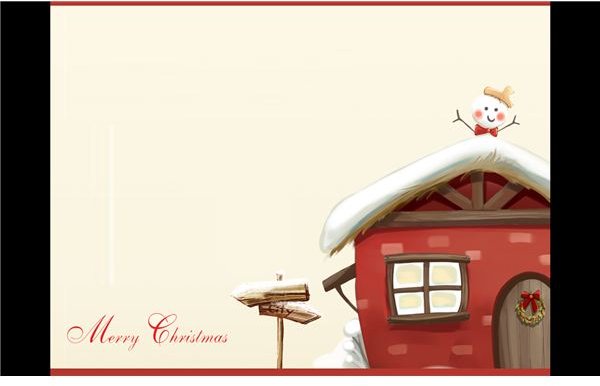 Make a Christmas Slideshow!
The problem with presentations is that they're often pretty stuffy affairs. Now that everyone has got over the bells and whistles that PowerPoint includes as its range of functions, and organisations insist on using particular templates for presentations, all the fun has gone out of it.
But what if you're looking for something to jazz up your presentations this Christmas? Whether you're planning on using these templates in a Christmassy context (such as a seasonal presentation or using it as a big Christmas slide show) or if you just fancy injecting a bit of holly and ivy into your standard corporate presentations, this selection of free Christmas PowerPoint templates is a great starting place.
Finding Free Christmas PowerPoint Templates
While there are quite a few locations online where you can find free PowerPoint templates with a Christmas theme, I've narrowed the choice down to 5 great resources.
At www.leawo.com you will find a beautiful selection of free PowerPoint templates for Christmas, ranging from sedate backgrounds to more prominent images of snowmen and Santa. Obviously you can use PowerPoint to alter the impact of these backgrounds, so don't worry about them being too over the top.
A selection of templates that are more traditionally PowerPoint are available from www.presentationmagazine.com; here you will find a nice mix of baubles, stars and snowflakes with that seems to be a selection of images largely created by computer. They look great and offer a nice alternative selection.
More Free Christmas PowerPoint Backgrounds
Christmas Flowers, Christmas Lights, Winter, Snowman and Christmas Tree are the five template categories for free Christmas PowerPoint backgrounds at wwww.templateready.com, and what a nice selection it is too. These free templates can be downloaded as ZIP files, which means you will need to use an unpacking tool (Windows XP and later has WinZip functionality build in) in order to use them.
A more modest but nonetheless stunning selection is available from www.indezine.com where the traditional snowmen and Santa images of Christmas have been discarded in favour of interesting and subtle images where the use of colour is most important. These are lovely images and should make for remarkably templates.
Finally, www.brainybetty.com has a much more traditional Christmas selection of PowerPoint templates, from biblical scenes to angels, reindeer, Victorian Christmas carolers and more.
Nothing You Fancy?
So – a great selection of free Christmas PowerPoint templates are available to download from the web. But what if you didn't fancy any of them?
Well, the obvious answer would be to make your own, and this is certainly possible if you combine the power of Microsoft PowerPoint with the images and media provided at office.microsoft.com where you will find a variety of images, clip art and suitable borders for creating your own Christmas templates for PowerPoint!